Hola ladies! :) Today I am going to review the Shampoo and Conditioner from Dove Intense Repair Range with Keratin Actives that I received few weeks back and have been testing them out s

ince

.
WHAT IT CLAIMS:
Shampoo:
Dove Intense Repair Shampoo contains Keratin Actives that go deep within to rebuild damaged hair at the cellular level. It removes build-up and gently cleanses your hair to give you hair that's strong, beautiful and resilient to damage.
Conditioner:
Dove Intense Repair Conditioner contains Keratin Actives that reconstructs hair from within and nourishes it from root to tip. The light-weight formula won't weigh your hair down, or cause your hair to feel greasy. It leaves hair feeling soft, smooth and beautiful.
MY EXPERIENCE:
Shampoo:
As with all other Dove ranges, this too comes in a similar white flip-top cap bottle packaging. The shampoo is semi-runny and lathers easily. It also washes off hair oil in one try. It has got the same fragrance as other Dove ranges and I actually love it, as it persists even after washing it off.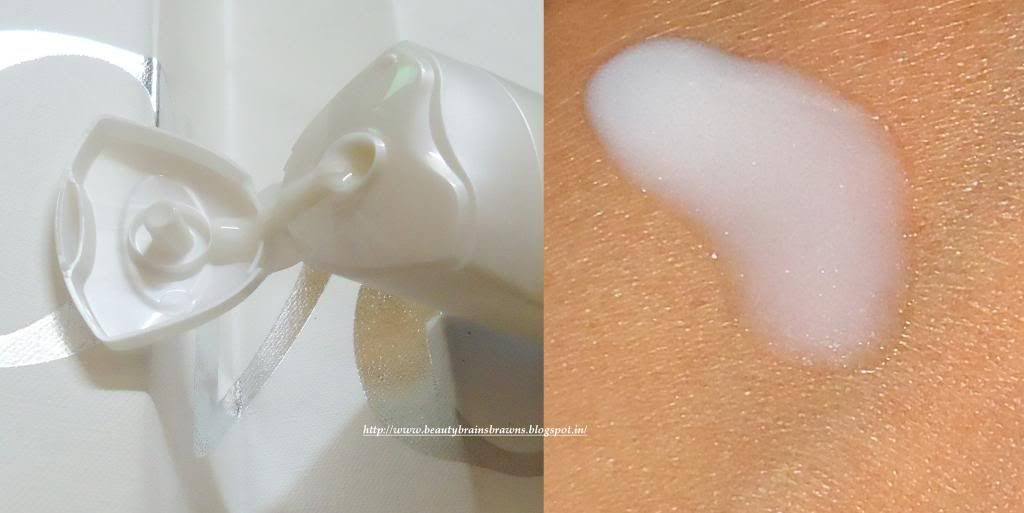 Shampoo
It makes my hair
soft
and
more
manageable. My hair looks voluminous at the ends which I like but a little flat at the roots which I hate. But liked the fact that it actually tames my hair and it does look way better than the "dry-straw like" version.
Conditioner: The conditioner comes in a flip-cap tube packaging as in other Dove ranges and smells the same of that of the shampoo. The texture is quite thick and creamy but spreads/applies and rinses off easily. I keep it on for 1-2mins before washing it off.
Conditioner
Now I didn't see much noticeable difference with the conditioner, and I think I prefer the non-conditioner shampooed hair in this monsoon, although it does make hair detangling easier.
WHAT I LIKED:
A better version meant for dry, damaged hair.

Makes hair soft, smooth and manageable and adds volume to my hair.

Less flyaways and controlled frizz (though not eliminated completely).

Cleans hair in one wash and controls tangling of hair.

Affordabl

y

priced.
WHAT I DIDN'T LIKE:
Hair roots appear flat.

The conditioner doesn't make much difference to my hair in this season.
VERDICT:
I quite liked the shampoo, a bit more than the conditioner, and am going to review the mask from this range soon. Have you tried anything from this range? Let me know your views! :)
RATINGS:

4.25 out of 5
**Product sent by PR for consideration but it doesn't influence my honest opinion! Read my disclaimer.