Hey ya ladies! I am back with a review after such a looongg time! Today we would focus on the newly launched Maybelline Cheeky Glow Blush and I am going to share my views on the shade Creamy Cinnamon from this range.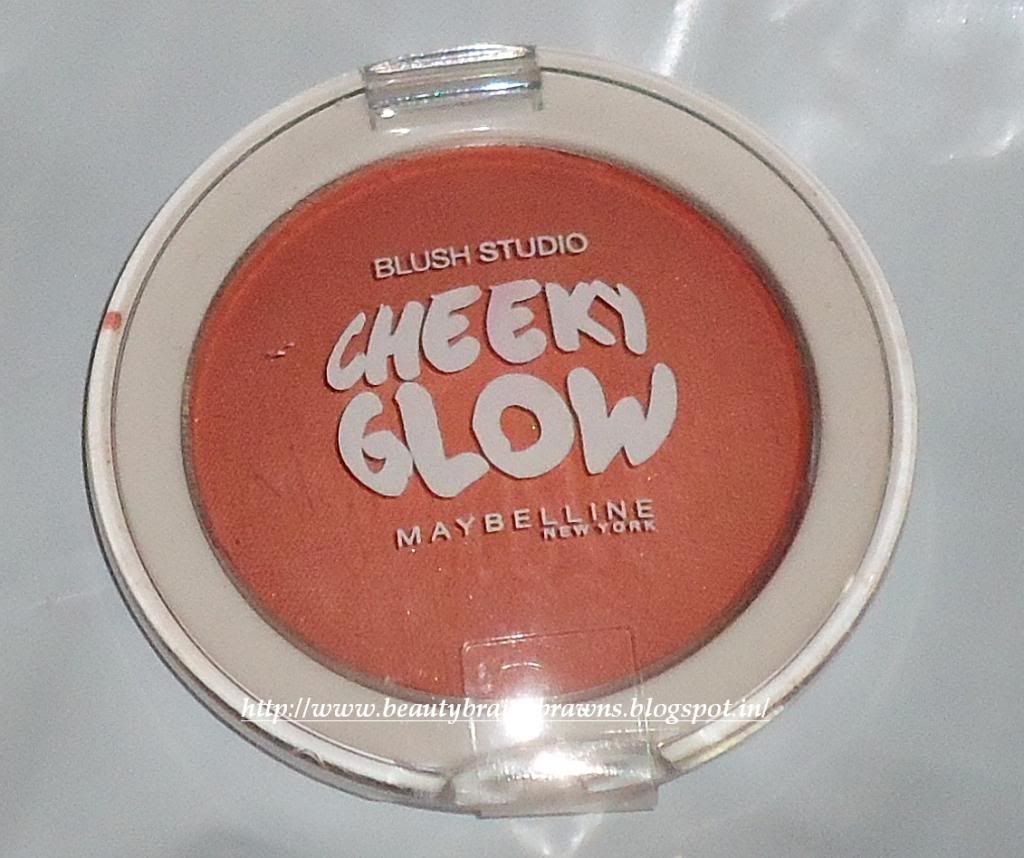 PRICE:
₹250
For Cheeks that glow with a natural finish
Ultra light weight, silky, blendable powders

Meet the new blush on the block. So Silky and smooth, it blends flawlessly for the most natural finish.

Soft texture for a natural hue.

Easily blends with your skin color
SWATCH: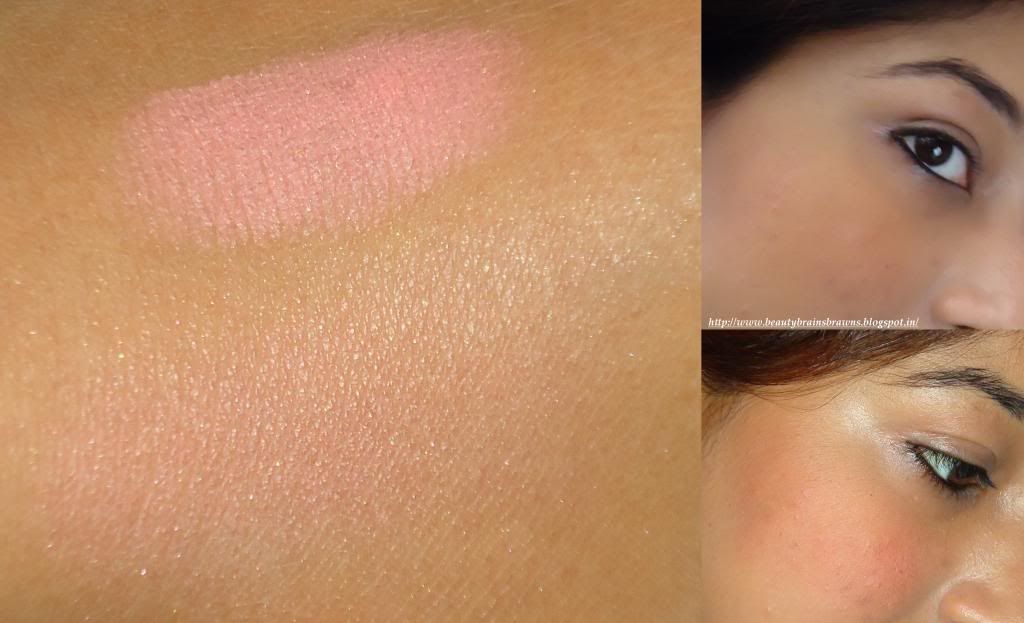 Left: Hand swatch Right: Top: Without flash, in daylight; Bottom: With Flash
MY EXPERIENCE:
Maybelline Cheeky Glow Blush comes in a thin plastic packaging, without any mirror. The shade Creamy Cinnamon is a dusty pink kind of

shade.

The texture of the blush is soft and the finely milled powder blends easily. It has got some fine shimmers which are only visible under flash light as you can see in the swatch above. Pigmentation is a bit low, but that works wonderfully for this blu

s

h, as you can layer it like you want. For daytime, a swipe or two would give that rosy glow and for the night, 3-4 swipes gives that intense color. In the swatch above I have applied it heavy handedly for the color to sh

ow up well.
Coming to the staying power, it i

s

exponential to the number of layers/swipes you apply. On an average it would give a 3-4hrs of wear, disappearing slowly, even on dry

skin.
To sum it up,
WHAT I LIKED:
Soft, satiny texture that b

lends easily.

The shimmers are not too obvious.

The color is buil

dable.

The shade is a pretty dusty pink

which would suit most of the skin tones.

Doesn't pinch the pocket

much.
WHAT I DIDN'T LIKE:
Flimsy packaging.

Not very travel f

riendly as no mirror or brush is provided.

Staying power

could have been better.
VERDICT:
A pretty affordable b

l

ush that would be just the perfect companion for college goers or those who are new to makeup and want to start experimenting with blush

es

.
Let me know if you have tried it! :)
**Product sent by PR for consideration but it doesn't influence my honest opinion! Read my disclaimer.