My final box bag from Vellvette arrived today. It arrived pretty early this time. So thanks to Vellvette team for being so prompt.
The

A

ugust bag is based on the theme "

TICKET TO HOLLYWOOD "

But, the products? Have they impressed me? Uhmm...NO! :-|
So here is what I got,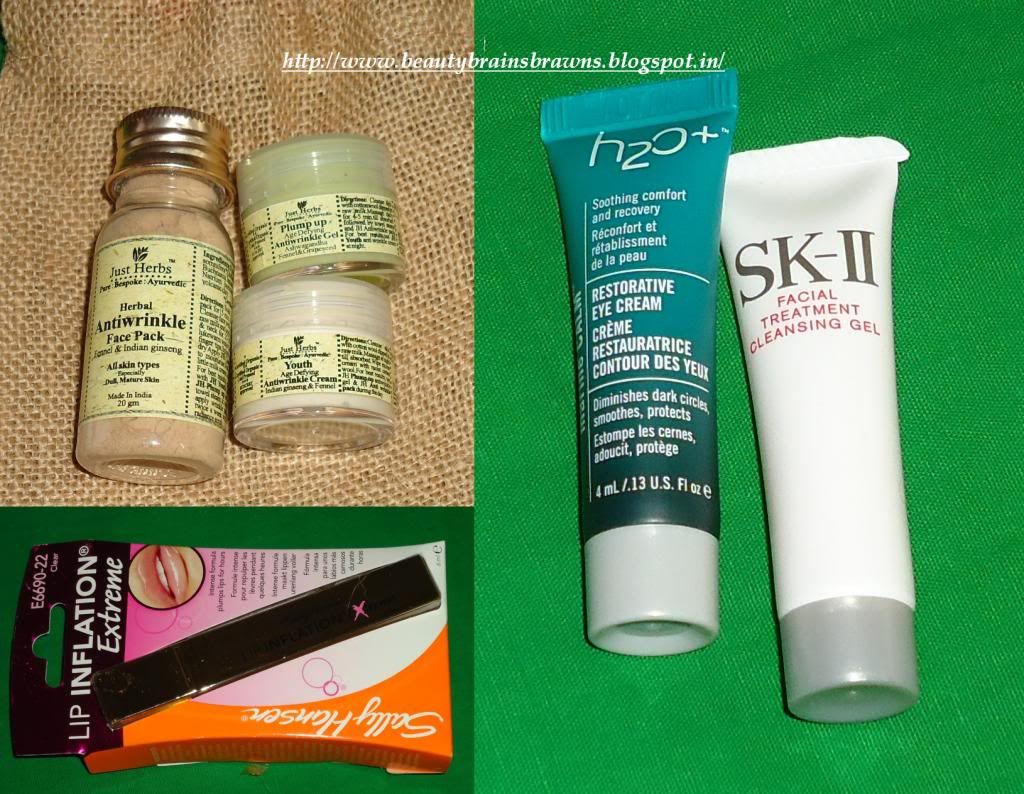 Just Herbs Anti Wrinkle kit ( Repeat product?!)

Sally Hansen Lip Inflation Extreme ( Clear gloss! Why do Vellvette send me everything in clear? Clear nailpolish, clear gloss. Dude, I do love colors! )

H2

O

Restorative Eye Cream (The only product I am looking forward to try out.)
MMMM Bonus: SK-II Facial Treatment Cleansing Gel(The tube is so small, I wonder if there is anything inside?!

)
All that novelty for subscription boxes has worn off, since I saw I am not using 80% of the products that I got in these boxes. Apart from the June Box, none impressed me much and so I am saying good bye to Vellvette Box here and now.
Are you still excited about these beauty boxes in India?