After a price hike of Maybelline Colorama nail polishes, beauties on a budget were looking for alternatives. But guess what

Maybelline launched the much awaited 'Color Show' collection just at the precise time. Maybelline Color Show Nail Lacquers are new additions to the Indian beauty market and they have already created a buzz all over, what with super affordable prices and 40 gorgeous shades to choose from.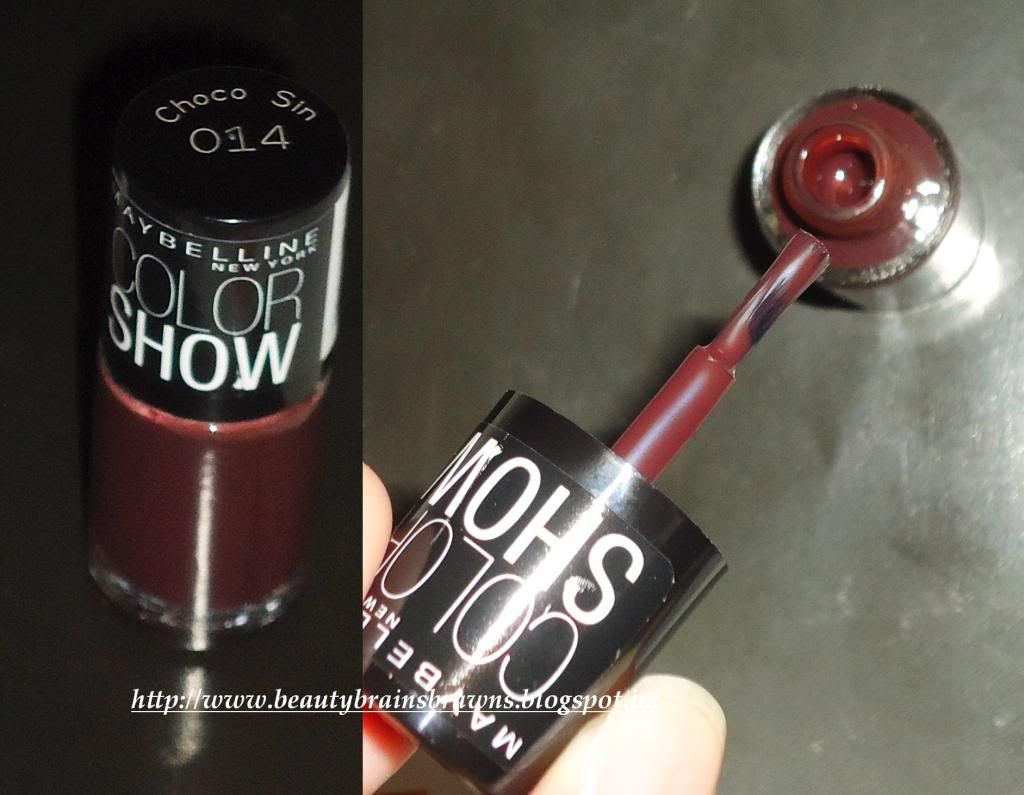 Choco Sin
Bold Gold
PRICE:
₹75
SWATCH: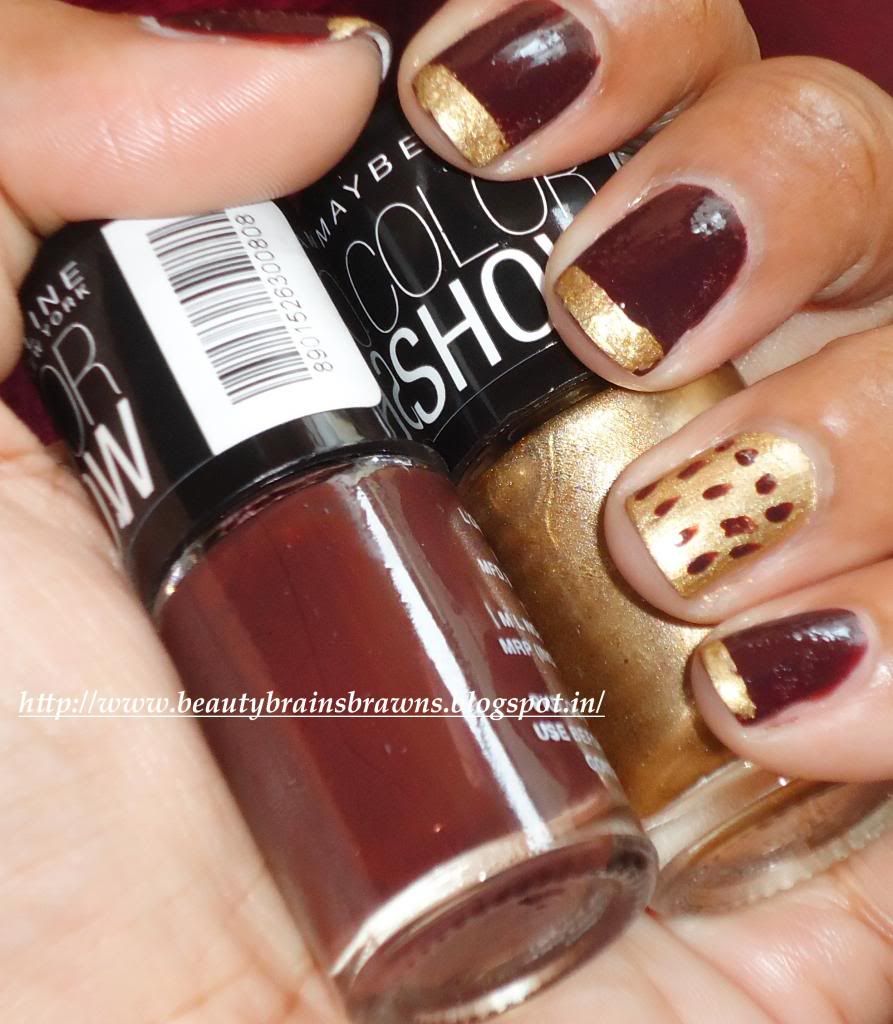 MY EXPERIENCE:
As you can see from the swatch above, Choco Sin is a perfect chocolaty brown, that goes opaque in 2 coats giving a nice semi-matte (rubbery) finish, whereas, Bold Gold is a metallic gold shade with micro shimmers that goes opaque in single coat with a shiny foil like finish. The brushes provided are of good quality and doesn't get frayed. Both the shades apply smooth and semi-dries pretty fast but what I didn't like is that it gets finger imprints even after hours. Coming to the staying power, it lasted on my right hand (that faces more torture) 3 days without any chipping, while on the left hand didn't chip at all even after 5 days, after which I removed it. Comes in cutesy small bottles, the quantity, quality and the price just make it apt for all nail paint lovers.
WHAT I LIKED:
The consistency and texture o

f the polishes

are nice and doesn't streak.

Semi-dries pretty fast.

Lasts 3-5 days easily, without any chipping (depending on how much tortu

re your hands face)

Super-

d

uper

affordable.

A

vailable in

40 gorgeous shades.

The quantity provided would last a few applications and then you can re-buy, in that way saving up on dried u

p polishes.
WHAT I DIDN'T LIKE:
Finger imprints even after hours of application.

Why doesn't Maybelline launch the LE shade

s (esp. the glitters/sequins/polka dots) here too?!

We are thirsting for them...Do ya' hear?! :(
VERDICT:
I hope and pray Maybelline

l

aunches those LE collections here too and I have a feeling that they would go OOS even before they reach the stores :P. As of now, I am liking quite a few others from the 40 shades available

and

the Bold Gold seems good enough to try some stamping designs. Whatsay?
Have you tried any o

f the shades?
RATINGS: 4.5 out of 5
**Product sent by PR for consideration but it doesn't influence my honest opinion! Read my disclaimer.