Hola ladies! Today I am going to review the Vaadi Herbals

Kesar Chandan

Facial Bar, another of my random buys from a shopping website ( just to cross the minimum amount to skip shipping charges :P) , quite a few months back, and then I almost forgot to review it. Just for the sake of curiosity, I tried it for a few days to see if it does deliver any results.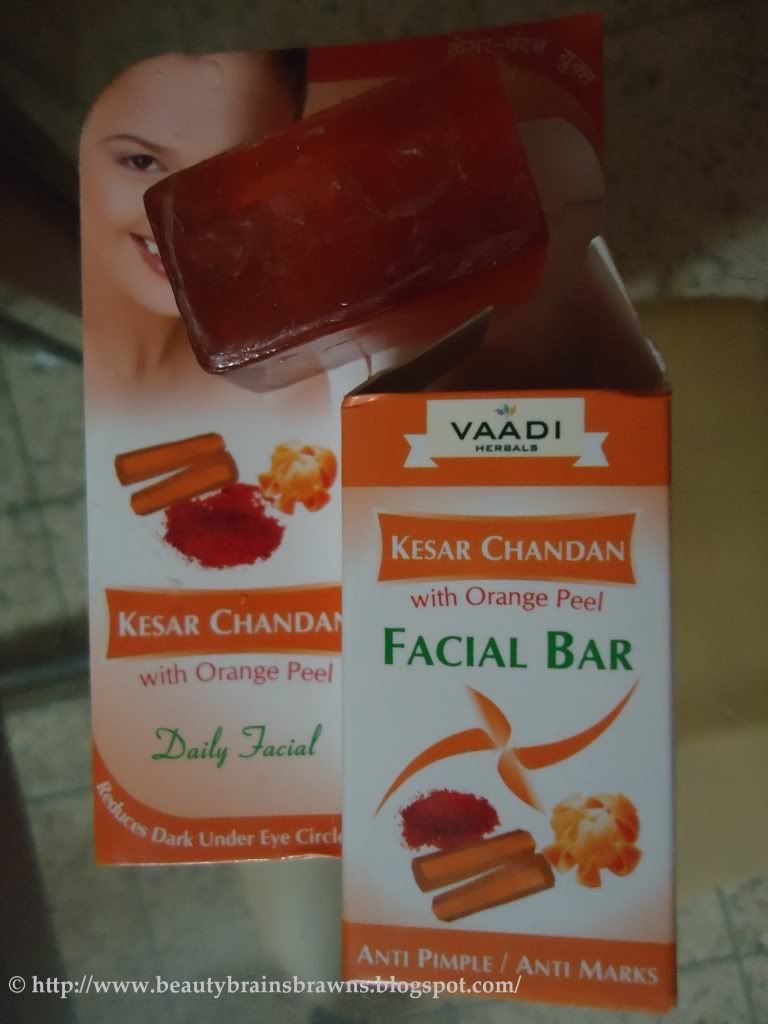 QUANTITY: 25g
INGREDIENTS & DIRECTIONS TO USE: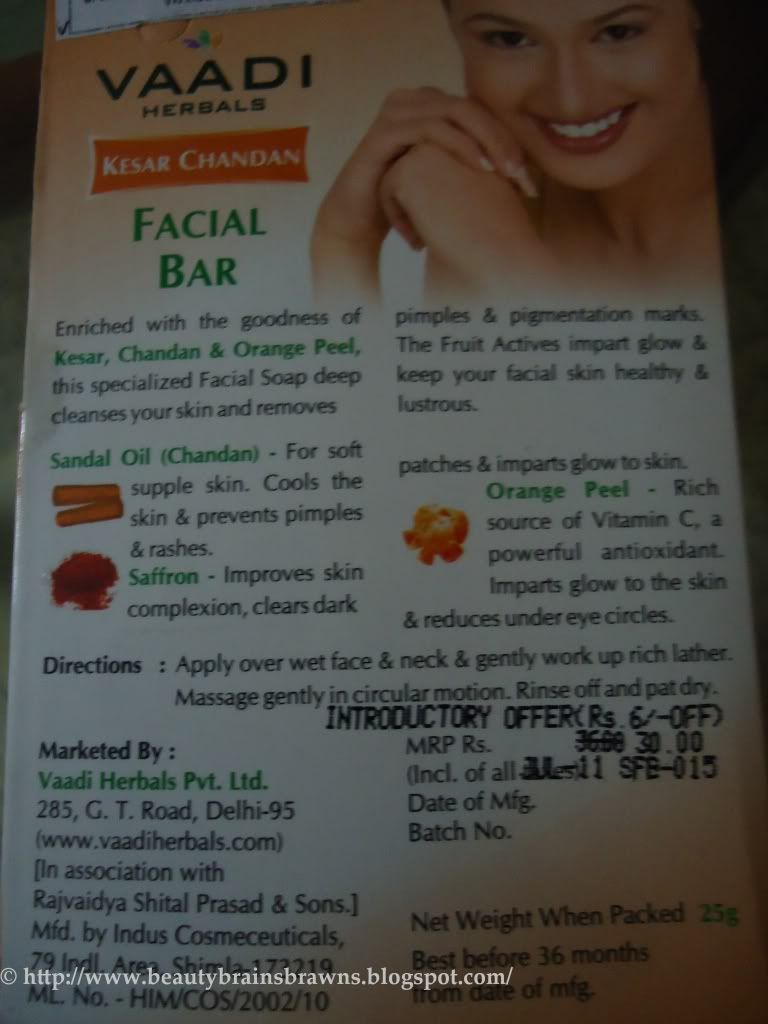 MY EXPERIENCE: The soap resembles a normal glycerine soap but much smaller in size. It has got a strong sandalwood smell that is retained by skin even after rinsing it off, which might get suffocating to the sensitive noses. Honestly, I didn't see any glow nor did it seem to work on my acne marks/pimples. Only left me with dry, stretchy skin. I didn't notice any extraordinary results.
WHAT I LIKED:
Foams easily and cleanses skin.

Doesn't melt away easily.

Easy on the pocket.
WHAT I DIDN'T LIKE:
Doesn't do what it claims.

Leaves skin dry and stretchy.

Overwhelming

sandalwood

smell.

The soap is so small and slips from hand easily.

The quantity is too little for the price.
VERDICT: Not an extraordinary or recommendable product. As, I said it was only a random buy and I am not going to buy it again. :P
RATINGS: 2.5 out of 5