Hey ya beauties! Hope you are having a great time this weekend. I am having a bit of pamper-myself-time. And since I am feeling so relaxed I thought why not post a review on the new mascara I am loving these days! So read on my review of Lakmé Eyeconic Curling Mascara.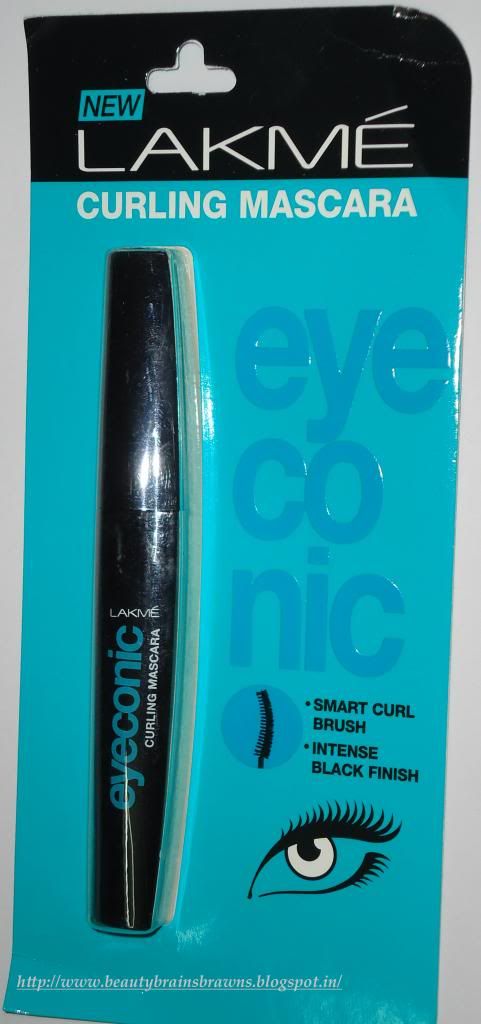 PRICE:
Rs. 250
WHAT IT CLAIMS:
Get a fabulous look in just a few seconds. Lakme Eyeconic Mascara adds a sparkle to your eyes giving them a glittery, shiny touch.It is easy to apply. Lakme Eyeconic Mascara is the perfect solution to get that perfect entire look. It also contains D-Panthenol which is a moisturizer which helps keep your lashes smooth and soft.
Features:
• Intense black
• Easy to apply
• Contains D-Panthenol
• Makes lashes soft and smooth
• Gives a glittery and shiny touch
SWATCH:
MY EXPERIENCE:
When Lakmé launched their Eyeconic range, it created a lot of hype and I got interested in trying out the mascara and I am glad that it turned out to be a good decision. Lakmé Eyeconic Curling Mascara comes in a sleek, tapered tube. The wand is long, with a curling brush. The best thing about this mascara is that it gives a natural look

,

yet define my lashes well and curl them up a bit. It doesn't weigh down, neither
clump

the lashes nor turn them stiff when dry.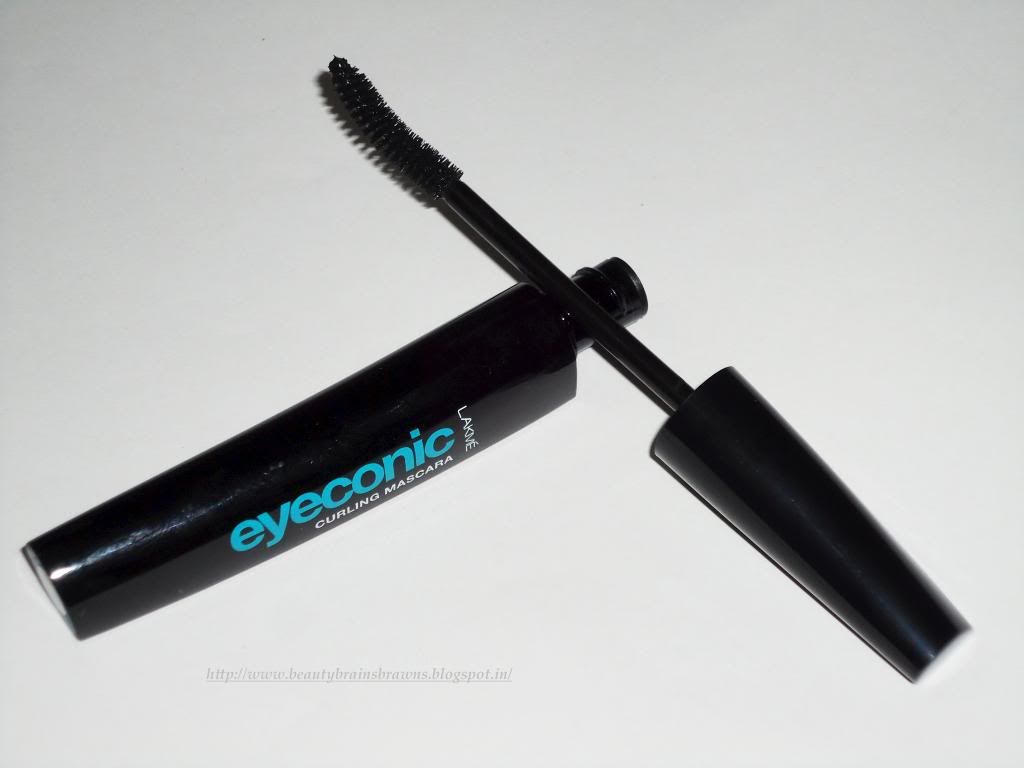 As per the claims, it blackens and curls the lashes. So ladies with sparse lashes don't expect much volume from this. It is water resistant to a great extent but not exactly waterproof, which I like by the way, as it means removing process is easy and you don't have to worry about losing your precious lashes. Totally suitable for everyday use.
WHAT I LIKED:
Gives a natural look.

Defines lashes.

Curls and lift the lashes.

Doesn't irritate my eyes.

No clumping or weighing down.

No hardening of lashes when dry.

Water resistant (not water proof).

Pocket friendly.
Doesn't give much volume.



VERDICT:
This suits my purpose very well. It doesn't burn my pocket neither stings my eyes. Only beautifies my lashes. Have you tried the Lakmé Eyeconic Curling Mascara? Do share your views.