Time and again, Sunsilk has proven that it's a brand to reckon with, amidst the pool of well known haircare brands. The new Sunsilk Radiant Shine Shampoo and Conditioner is my (hair's) new found love! Read on my review to know more.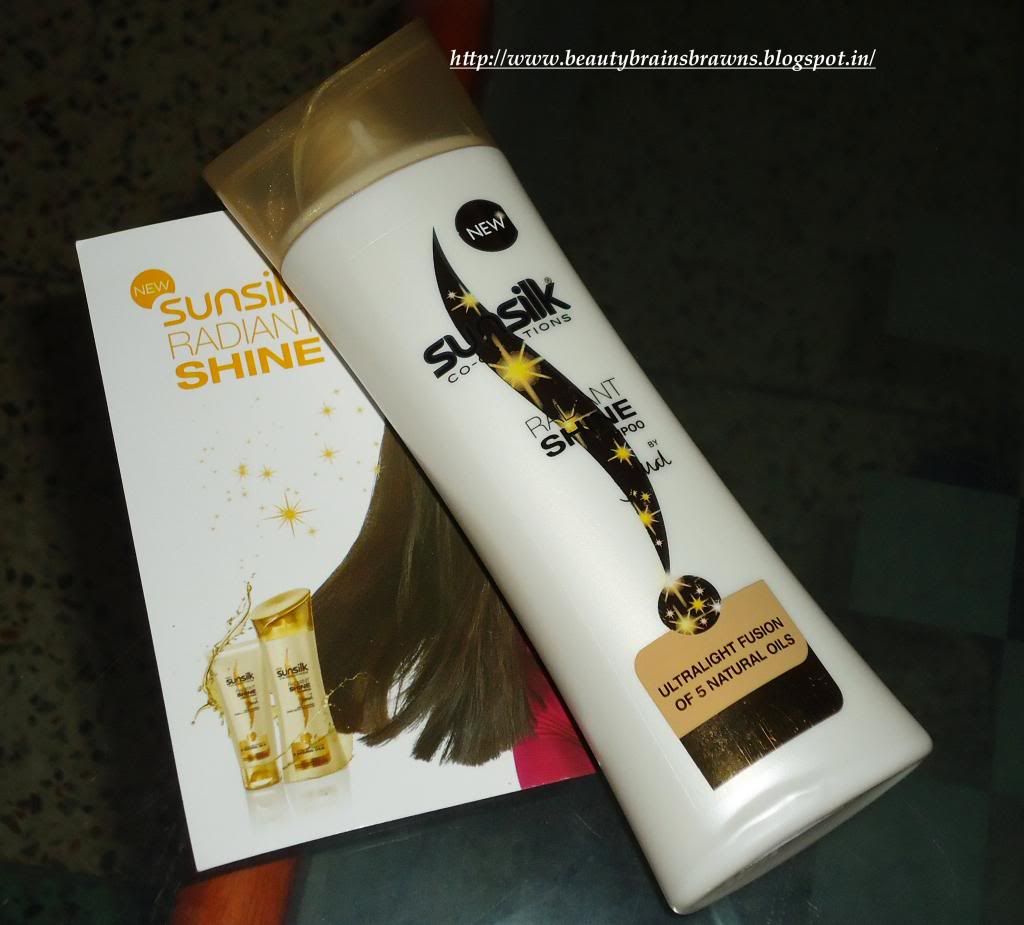 Shampoo
Conditioner
PRICE:
₹112
INGREDIENTS: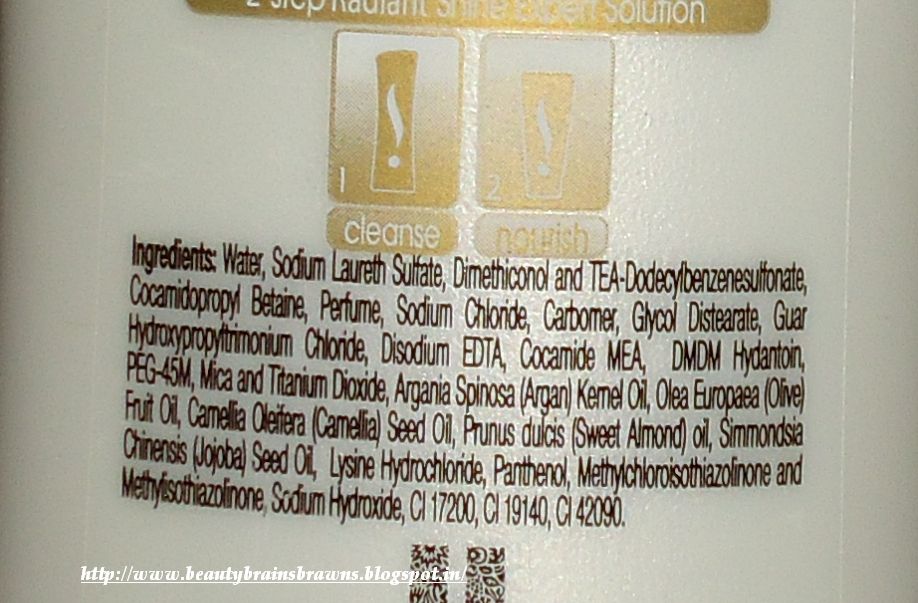 Shampoo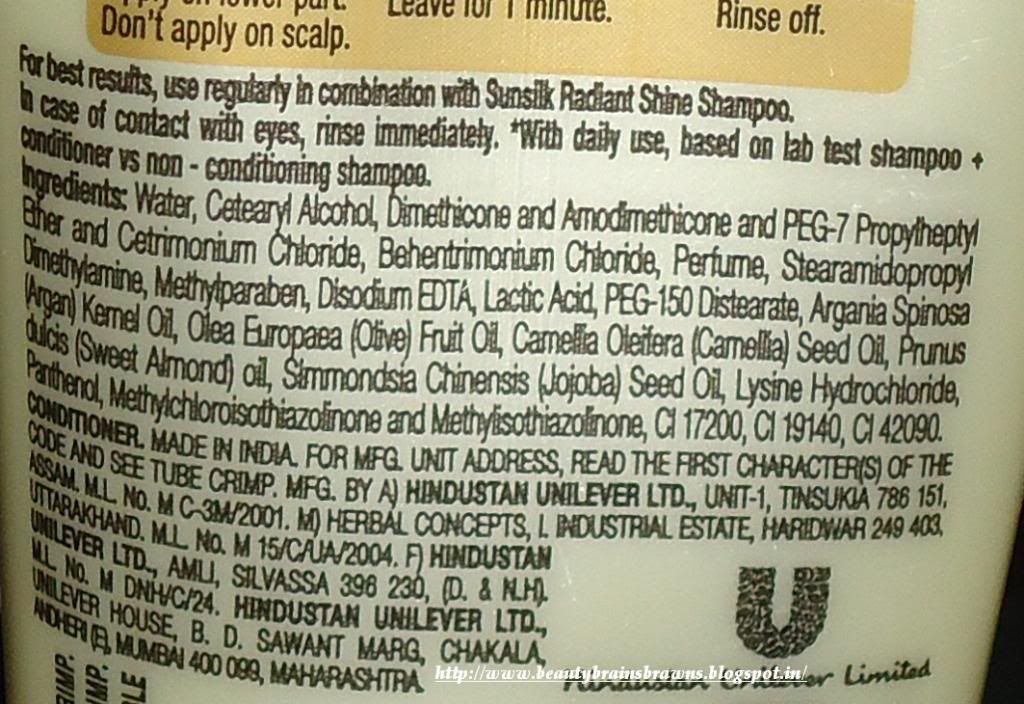 Conditioner
WHAT IT CLAIMS:
Sunsilk Radiant Shine has ultra light fusion of oils from ingredients famed for their beneficial effects on hair – Argon, Jojoba, Camellia, Almond and Olive. The dual effects of oiling and washing to a large degree soften the hair texture not just from the outside, but actually aim to ensure that the hair receives its share of nourishment at periodic intervals. The light oils permeate upto three layers deep and give hair a natural sheen that stays as the day progresses. Sunsilk Radiant Shine shampoo and conditioner work in combination to produce an enduring visibly glossy look that stays on and on!
MY EXPERIENCE:
In the past few months, my hair saw a tryst with most heavily silicone based shampoos (read Dove and TRESemmé ranges), that my hair wanted to take a break from. Sunsilk Radiant Shine Shampoo and Conditioner (it is also silicone based, but quite milder) made the perfect alternative and I have been using this range

for past 3+ weeks

.
Shampoo :
Sunsilk Radiant Shine Shampoo comes in a simple flip top cap bottle. The texture of the shampoo is very runny and light that lathers easily. It cleanses hair properly without drying it out. My hair has gone dull in the monsoon. But this added the much required shine and softness, which I love the most about it.

It even makes the frizz appear shiny, and they don't look like dry hay. It has got a bubblegum-y, fruity fragrance which I am not that fond of, as it is really strong and it persists after wash.
Conditioner: Sunsilk Radiant Shine Conditioner comes in a flip cap tube. The texture is semi-creamy (more fluffy), that doesn't feel heavy on hair. It spreads

and washes off
ea

sily. It adds smoothness and controls frizz to an extent.
It has got the same

fragrance as the shampoo.

The shampoo and conditioner duo
ma

d

e my hair more manageable

in this monsoon.
WHAT I LIKED:
Lathers and cleanses hair properly.

Adds shine, lustre, soft

ness and makes hair appear more smooth.

Hair doesn't feel weighed down or dull.

Controls frizz to an extent.

Effective packaging and affordable

price.
WHAT I DIDN'T LIKE:
Not fond of the overbearing fruity

fragrance.
VERDICT:
It is definitely not any miracle product, but it performs as per the claims, and works way better than the other heavily silicone based produ

cts.
**Product sent by PR for consideration but it doesn't influence my honest opinion! Read my disclaimer.