I have been meaning to post something for last 3 days. Things aren't going great exactly here, and I didn't feel

like/

wasn't able to write anything because of all the thoughts going on inside my mind. But, I want to keep all that aside for a moment.
Since today is the last day of the year, and this being a beauty blog, I want to end this year with a review post. But before that, I want to thank you all, for all the love and support you guys showed to my blog. And hope that this saga would continue in the coming year too :).
2012 has been a mixed bag for me. But to end it on a sweet note, B.B.B crossed 5,00,000+ views today. Thank you so much and cheers to more lovely days ahead. Wish you all a very Happy and Prosperous New Year. :)
Moving on, I am going to review the Aroma Magic Almond Moisturising Lotion
today

,

that I have been using for

more than

2 weeks. Read on to know my views on it. :)
PRICE:
Rs.250 (Bought from
24x7style.com)
QUANTITY:
220ml
INGREDIENTS: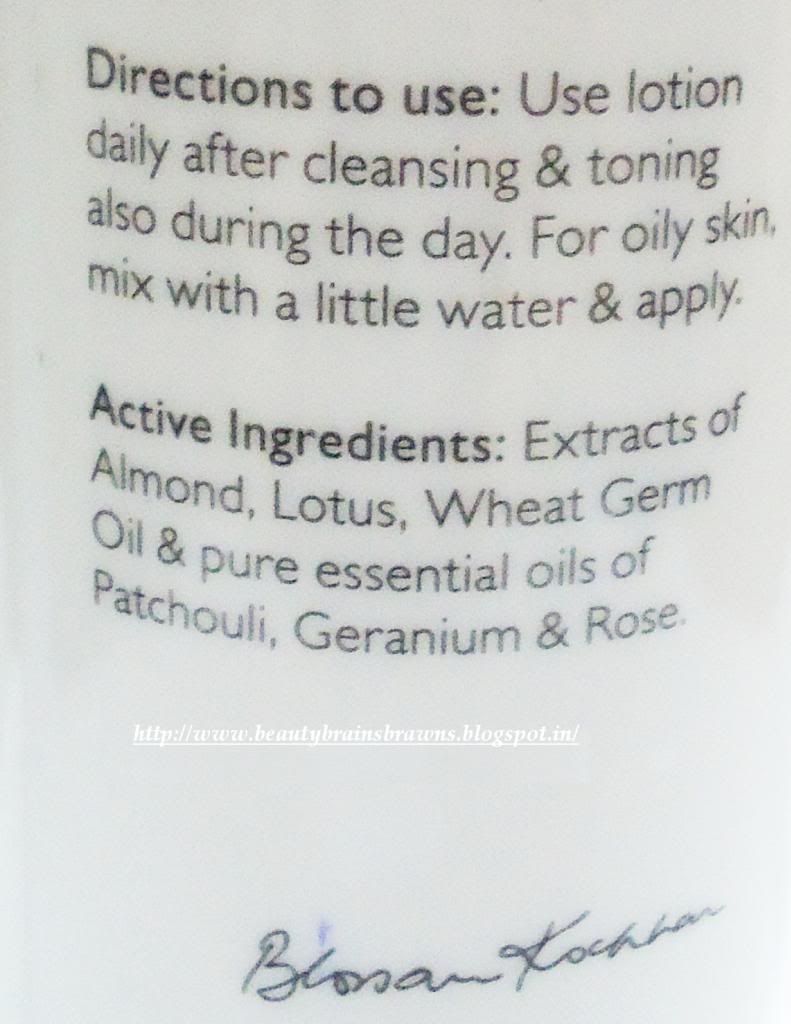 WHAT IT CLAIMS:
It hydrates, nourishes and conditions skin while correcting its natural moisture balance and restoring its youthful lustre. Leaves no trace of greasiness. For all skin types.
MY EXPERIENCE:
Aroma Magic Almond Moisturising Lotion
comes in a flip-top cap, slim, plastic bottle. The cap is a little tight to open, so I like to keep it half-way closed. :P The lotion is

semi-thick in texture i.e. n

ot runny like other lotions

. It spreads easily and gets absorbed in skin very quickly. It has got a subtle, sweet almond like smell

, which I quite like. It keeps my skin moisturised, without being greasy.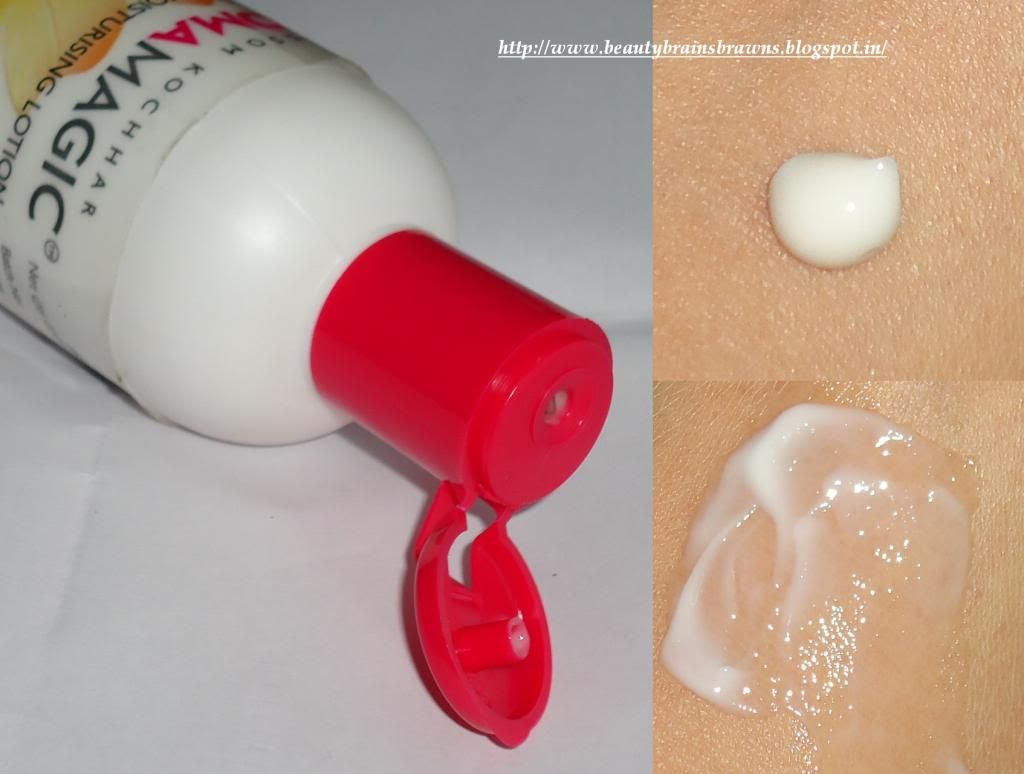 I apply it on my face, neck and hands. I have dry skin, but I can't stand heavy creams, even in this winter. Hence, I love this lotion for its perfect light texture. Also, after using it for a few days, I noticed that my skin has become softer, and I don't get any dry/rough patches like before. It didn't break me out, but then it didn't prevent it too and I did get occasional zits like always.

Overall, i

t made my skin look happy and healthy. To sum it up,
WHAT I LIKED:
Semi-thick texture, that gets absorbed easily and doesn't leave any greasy feeling.

Keeps skin hydrated and moisturised for long.

Makes skin softer and healthier.

Doesn't cause any breakouts.

I like the sweet, subtle almond smell.

Comes in flip-top cap packaging, that is spill proof, hence travel friendly.

Price is economical, considering it works as per it's claims.
WHAT I DIDN'T LIKE:
The cap is a little too tight.

It might not suit oily skin in summer. But, that's only a guess.
VERDICT:
This has been a great buy for me. If you have dry skin like mine, and don't like heavy creams, and prefer lotions over those, then this is a great budget prod

uct. Do let me know if you have tried this. :)