Of late, I am going crazy stocking up and trying out different brands of shower gels and body washes. As much as I like my TBS ones, I like to try out the drugstore ones too, as I find

them to work equally great, being a budget buy.
Today I am reviewing another shower gel from Palmolive, the Thermal Spa Skin Renewal Shower gel with Crushed Coconut and Jojoba Butter. (You can check my review on the Aroma Therapy range here).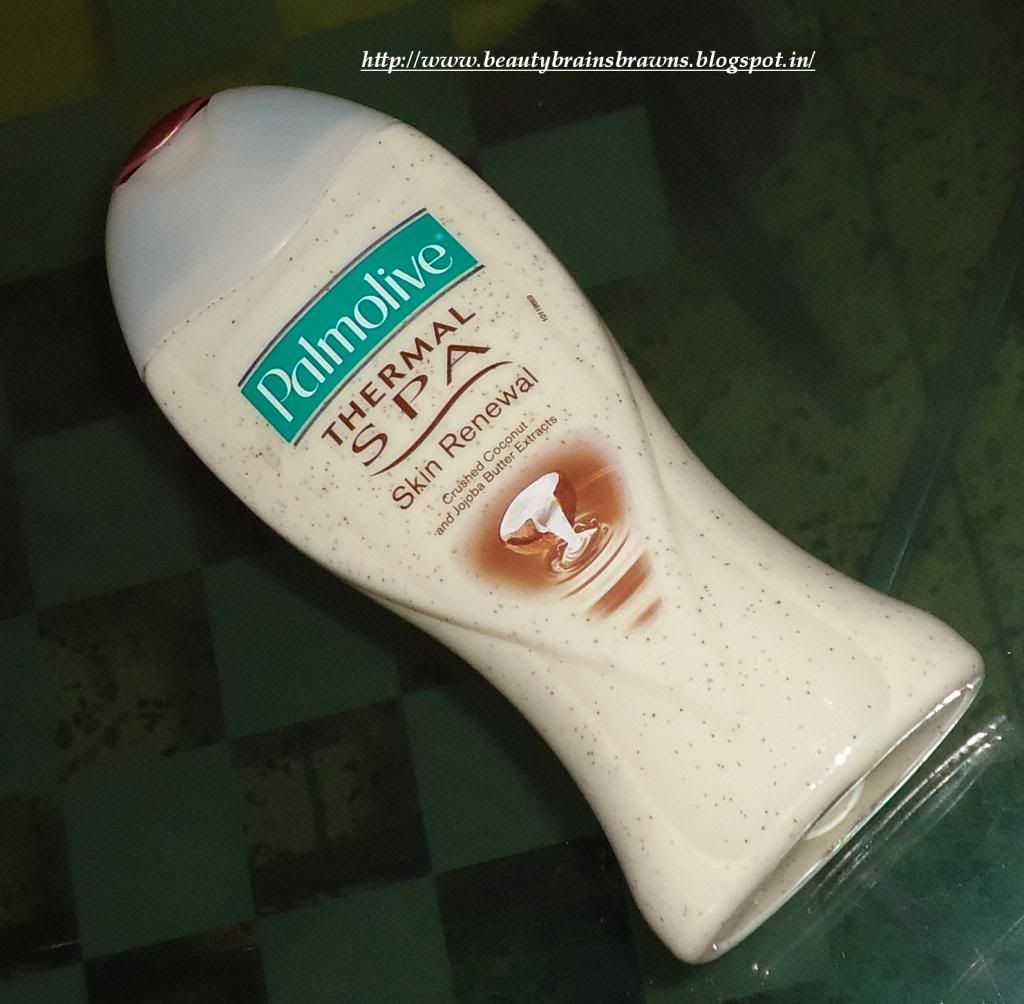 PRICE:
Rs. 125
QUANTITY:
250 ml
INGREDIENTS:
WHAT IT CLAIMS:
Enjoy the virtues of SPA – inspired treatment everyday in your shower with new Palmolive Thermal SPA Skin Renewal shower gel. It's deliciously creamy formula with Jojoba butter and Crushed Coconut Extracts will help retain your natural moisture to reveal soft supple skin while gently renewing it. It helps your skin naturally renew by removing the dead skin cells with a gentle scrubbing action. Your skin is soft and beautifully radiant.
MY EXPERIENCE:
Palmolive Thermal Spa Skin Renewal Shower Gel comes in a flip top cap curvy bottle, similar to the other variants. The texture of the shower gel is creamy milk
like, with a runny consistency.
It smells like coconut oil but not so strong/OTT, but if you don't like the smell of coconut, you might not like it, though it hardly persists after shower.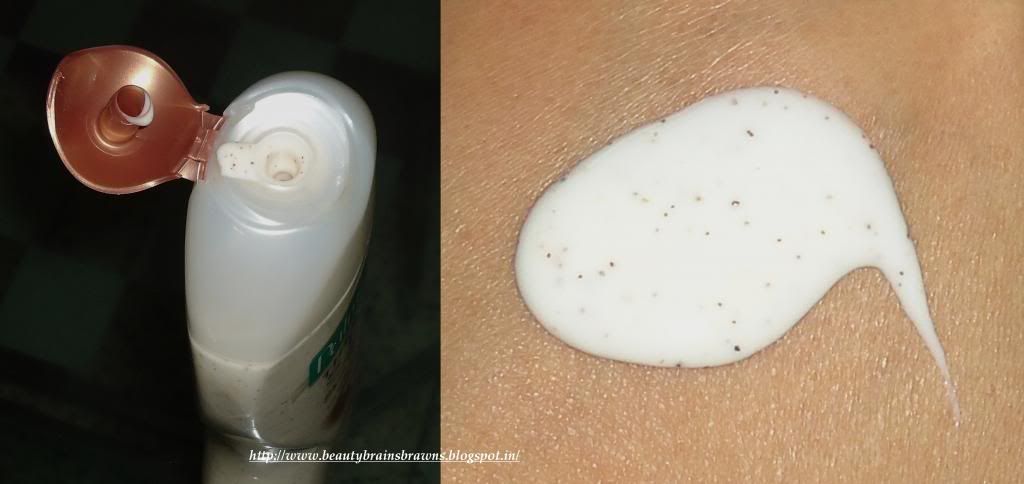 It has got loosely dispersed scrub particles (crushed coconuts!?), that is not harsh on skin and works great for mild scrubbing everyday, especially this winter when skin gets drier and requires exfoliation more. I don't require a loofah with this one, as it lathers pretty well and also does the scrubbing bit. But that tends to finish up the product faster, as I take palmful of the gel then. It doesn't dry out skin, rather makes it soft and supple, but I can't skip a moisturiser altogether as my skin gets very dry and stretchy in winter. All in all a good buy.
WHAT I LIKED:
Creamy

milk texture that spreads easily and lathers very well.

Mild scrub beads that exfoliates skin gently.

Doesn't dry out skin, rather makes skin soft and supple.

Works well without a loofah.

Only a little goes a long way, but I tend to use more :P.

Easy on the pocket.
WHAT I DIDN'T LIKE:
Runny texture and not spill proof.

I expected a warm coconut smell, but it is more like milder version of coconut oil smell, which I neither hate nor love.
VERDICT:
Palmolive Thermal Spa Skin Renewal Shower Gel is a good budget buy, and would suit all skin types specially this winter season. Good for gentle exfoliation and cleansing skin. Definitely worth a try, if the smell isn't a bother for you.