You are my pum

p

kin
pum

p

kin, hello hunny bunny :P I know this song sounds so stupid, but it does get to you right! :P Okay, yeah, I am short

of

new int

roduction
ideas

.

So.. be it! :P
Well, today I am going to review the ColorBar Lip Pot

in s

hade Pink Velvet which I ha

ve

been eyeing for a really long time, (

w

hat

's happened to me

, 90% of my

lippies

are pink!

b
ut yeah I am surely digging this one

...

like literally! :P ) and finally got it in
my recent Myntra Haul.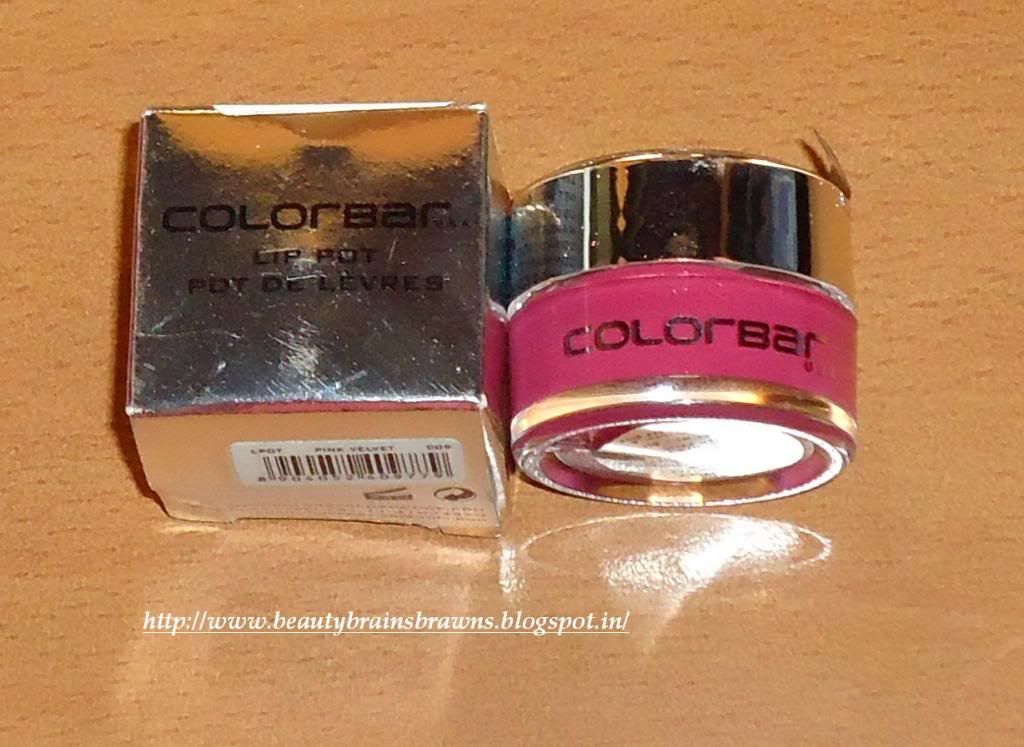 PRICE:
Rs.49

5
INGREDIENTS: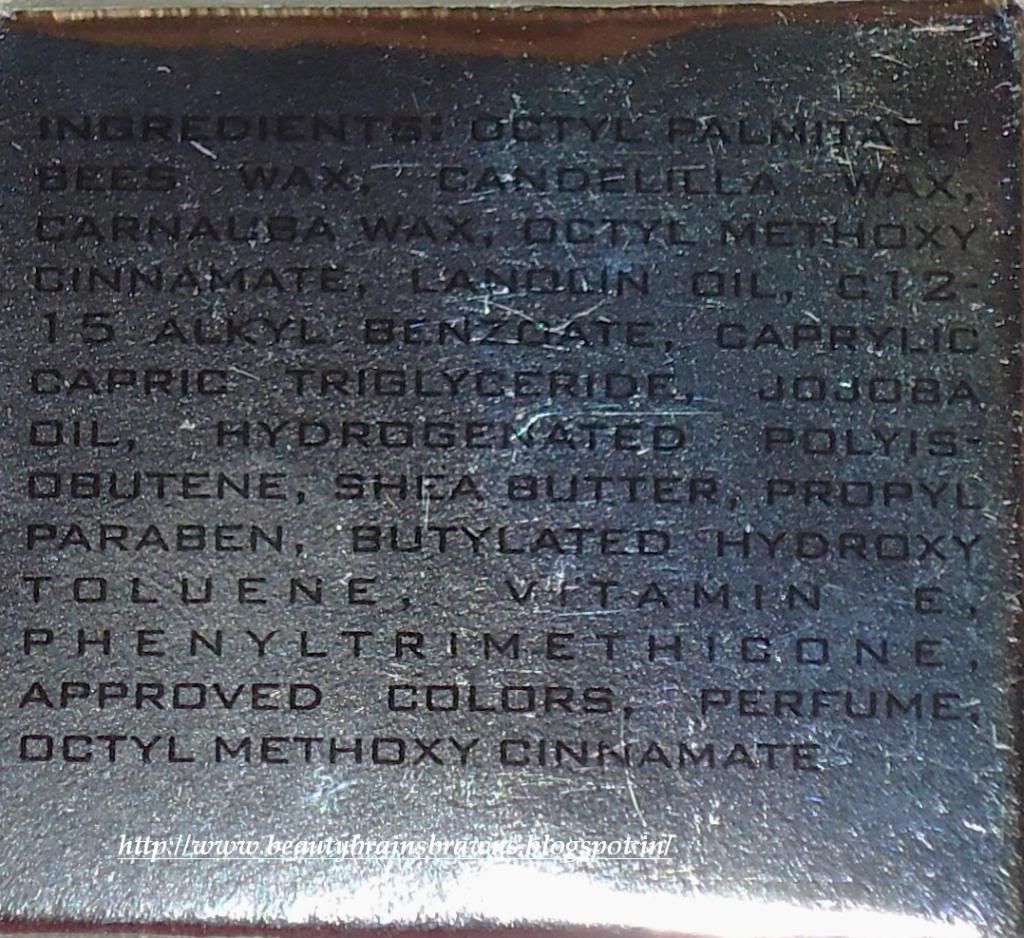 WHAT IT CLAIMS:
Pamper your lips with this deliciously, syrupy lip color. Cushiony and wet, it optically plumps your lips for a sexy plushy pout you will become addicted to ! Comfortable and emollient. Lips that look lush, plush and gorgeous.
SWATC

H: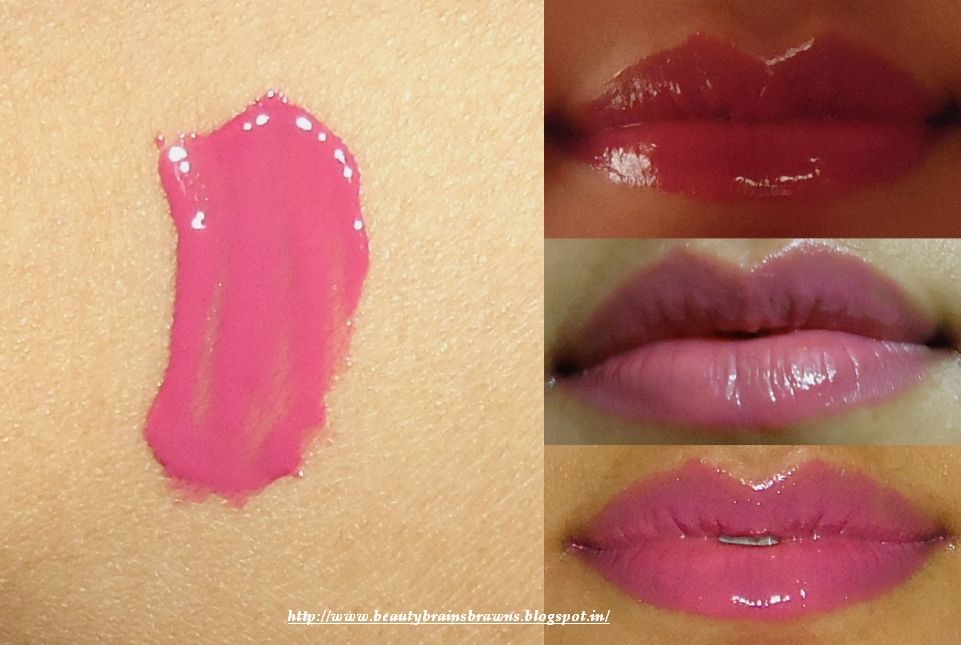 Left: Hand swatch in flash; Right: Top: In Lowlight; Middle: Daylight; Bottom: With Flash;
MY EXPERIENCE:
ColorBar Lip Pot, as the name suggests, is a lipstick

+
gloss

in a pot. The

s

hade Pink Velvet is a pretty pink, with purple undertones, which would suit most of the skin tones. The texture is very smooth and creamy, and glides on lips easily and doesn't settle in fine lines. It moisturises lips and keeps it hydrated for really long, even in this winter without any lipbalm underneath. It gives a plush, glossy finish, which fades as the hours pass by. The plump effect is due to th

is gloss like finish.
Coming to the staying power. It easily lasts through 4-5 hours wear even with little snacking in between, but obviously doesn't survive a large meal as it is so creamy. After which it leaves a dark pint tint, which looks good on its own too. Only con about this one, is that its not an on-the-go lippie, as you surely need a lip brush and ample time to apply it with precision, else it does tend to bleed a little. It's a bit pricey, but then the quantity and the quality compensate

s for it. To sum it up,
WHAT I LIKED:
Creamy

, soft texture that glides

easily

on lips.

Gives a glossy, plumpy effect.

M

o

isturises lips for as long as it stays.
Easily lasts through 4-5 hours of wear, even with a littl

e snacking in between.

Pink Velvet is a pretty pink shade with purple undertones that would suit most skin tones.

This shade l

eaves a dark pinkish tint.

Little p

rice

y

but the quantity and the quality you get compensates for it.
WHAT I DIDN'T LIKE:
Requires

a little precision to apply else it might bleed.

Can't use it on

-

the

-

go, as a lip brush is req

uired.
VERDICT:
I
love th

e

shade. I love the texture. I love the staying power. I love it on me. Need I say more? ;) Let me know, if you have tried it and whether

you

liked

it or not! :)