Hey ya ladies! I know I have been a bad, bad blogger and being MIA for quite some time, but believe me guys I am missing you all and the blog terribly, and trying to get back to it whenever I can. On top of that, I don't have my camera with me for last two weeks. So I am on a backlog of posts.
Anywho, I thought of doing a quick post and share the swatches of the MUA Glamour Nights Palette which I told you about here.
Enjoy the piccys. ;)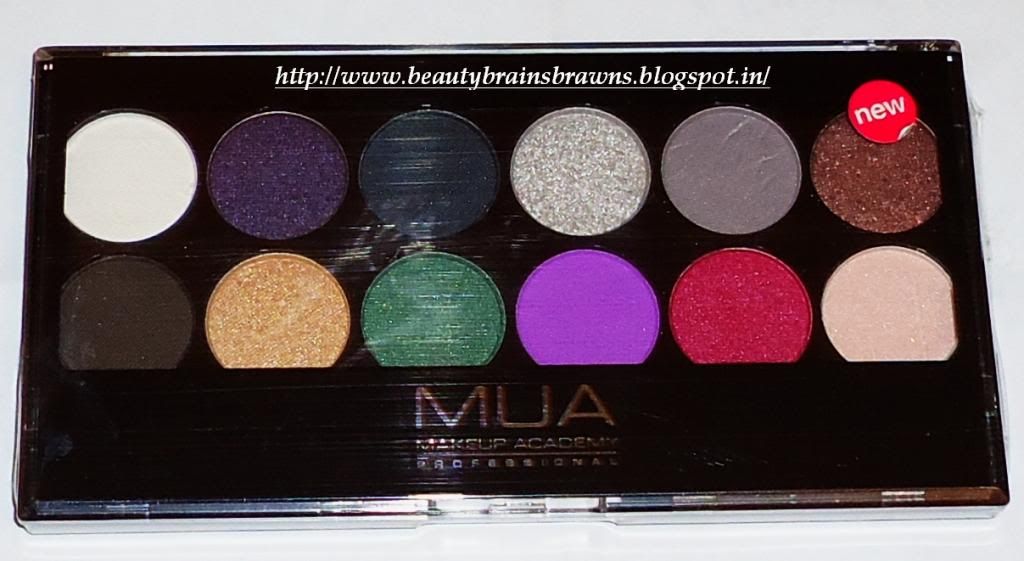 The Palette ;)
Top Row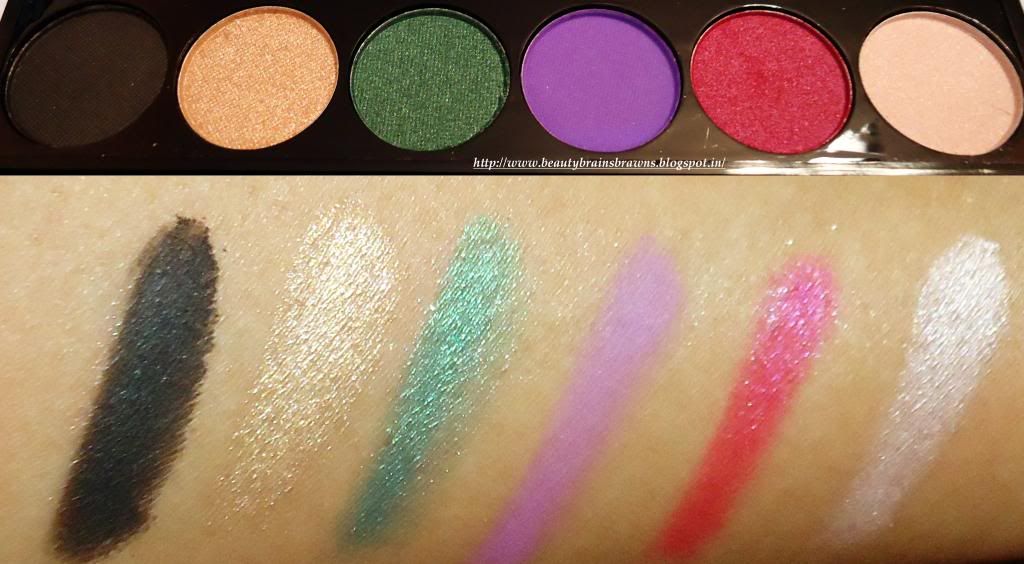 Bottom Row
The
matte shades

don't show up well, while the

glittery and shimmer

y ones

are very nicely pigmented. Will do a detai

led review when I get to try
out

the palette properly.