Hey ya ladies! Lazing around on a Sunday holds a new meaning for me now :P Anywho, let's get on with today's review of TRESemmé Climate Control Shampoo. I got this to see how it fare on my frizz prone hair. Did it work? Read on to know.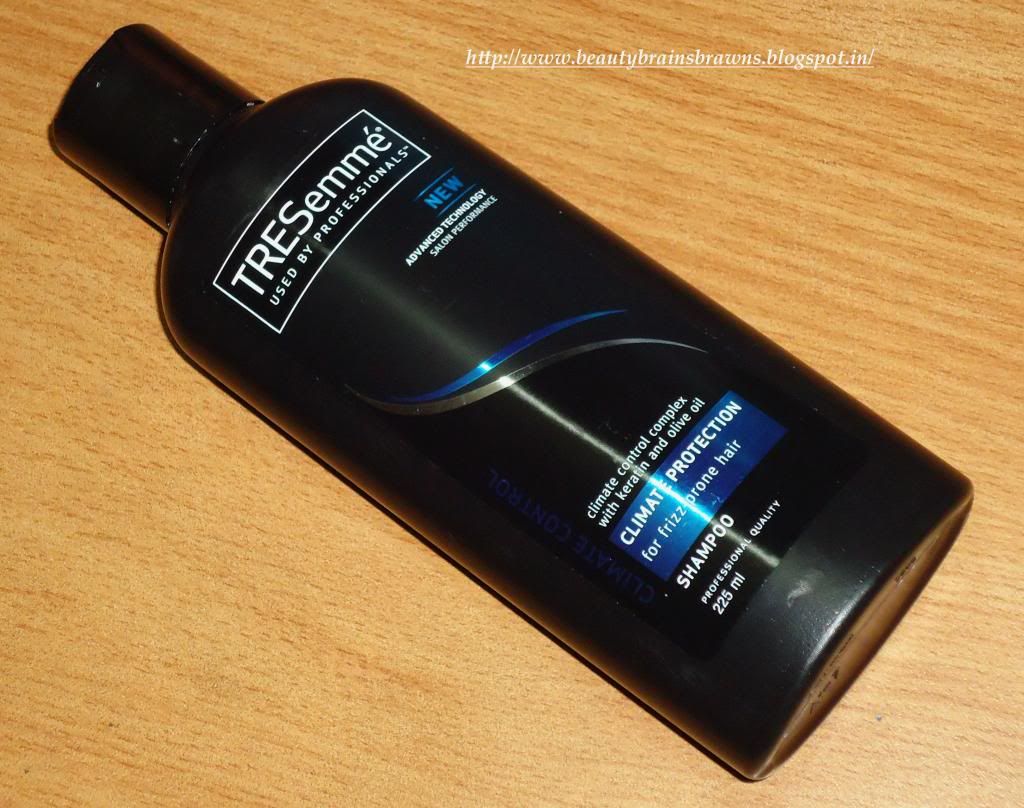 PRICE:
Rs.128
INGREDIENTS: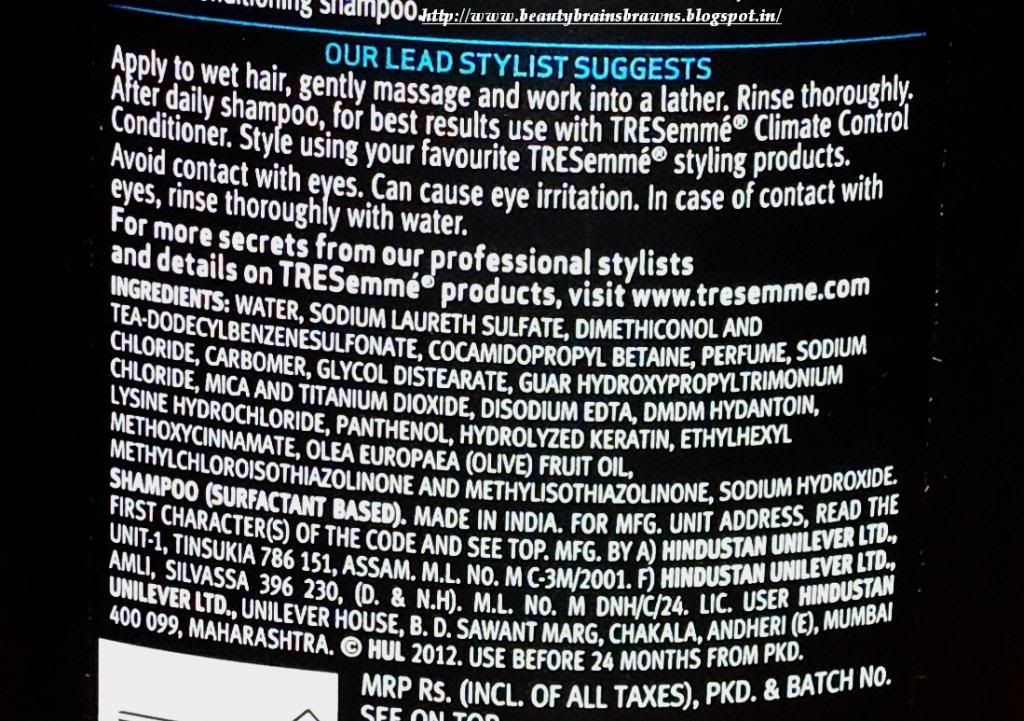 WHAT IT CLAIMS:
Formula, with Climate Control Complex, Keratin and Olive Oil, hydrate and strengthen hair.
Helps prevent frizz all day long by creating a barrier between your hair and the weather.
Preps hair for deep conditioning to smooth and soften hair.
Gentle enough to use every day, so you can have 365 amazing hair days a year!
MY EXPERIENCE:
For some reason (I don't know what!)
this TRESemmé range seems to be not working for me. Though the Hairfall control one fared moderately, this one failed to work as per my expectations. I started with the TRESemmé Climate Control Shampoo right after the Hairfall control one got over. One problem with my hair that never seems to go away, is the frizz. So I expected this range to work (would review the conditioner soon) on this target problem as per the claims. But, I didn't see much impressive results.
TRESemmé Climate Control Shampoo comes in the similar black, press to open flip top cap bottle. The consistency is moderately thick and lathers pretty well. Subtle fruity smell but nothing salon like. Cleanses hair properly but not the squeaky sound making one as the
Hairfall control one does. :P I also feel the combo of this shampoo and conditioner weighs my hair down, however that also makes my hair look a bit straighter. I am seeing my hair is again becoming quite rough day by day, grrr! Okay it seems I have nothing much good to say about it, so to summarise,
WHAT I LIKED:
Lathers well and cleanses hair properly.

Simple, travel friendly packaging.

Affordable and available in various sizes.

Got the conditioner free.



WHAT I DIDN'T LIKE:
Doesn't work as per the claims for my frizz prone hair.

My hair looks dry and rough than before and frizzy

like always.

VERDICT:
Though this has got good reviews from many, it failed to work for me. Have you tried it?