When yours truly (that's ME :P) got an email from a debutante author Smita Shetty, to review her book Untruly Yours, I had to say yes, as the name and the story synopsis caught my attention. It is a desi Chick-lit, filled with humor and romance, depicting the thought processes of real life characters of this generation.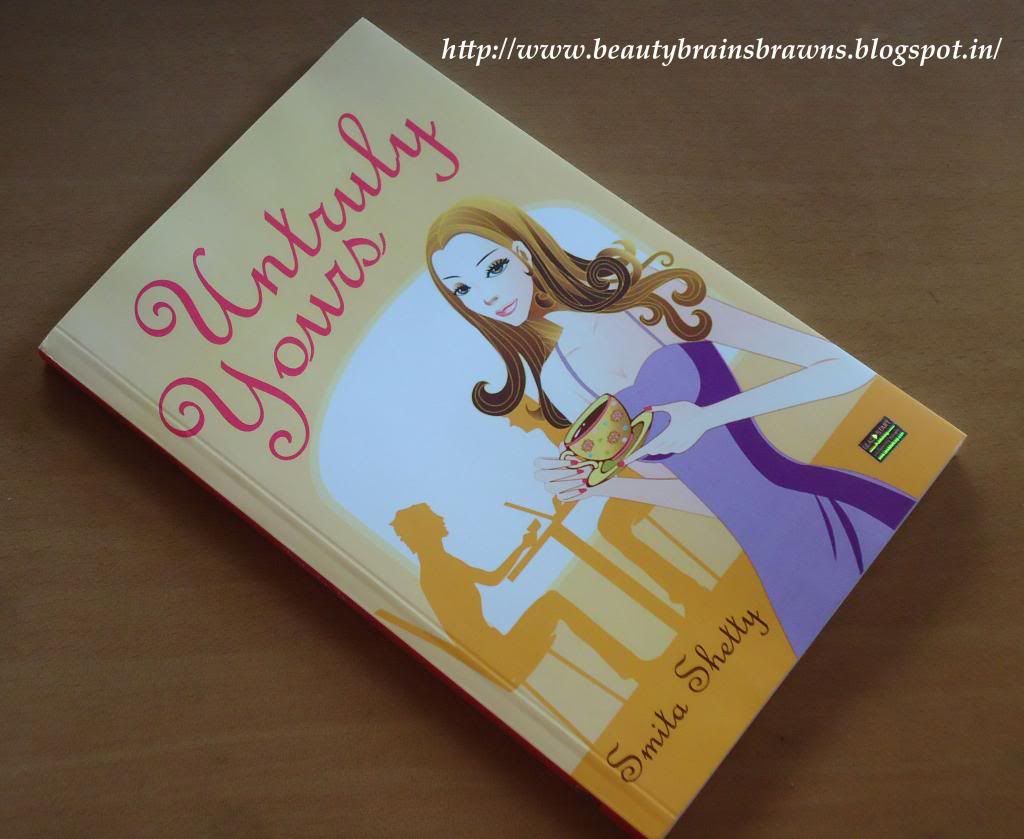 To give you a glimpse into the storyline,
To some Natasha Iyer has it all - Living the life of an affluent NRI, wife of a prominent Psychologist and mother to a cheeky 11 year old. However, behind closed doors, cracks are beginning to appear in her seemingly comfortable relationship with her professionally consumed husband, Rakesh. Although Rakesh seems content with his alpha neatness-fetish-melodramatic wife and bright son; Natasha yearns for romance, passion and excitement. Ironically, the Psychologist husband fails to read between the lines and Natasha is left to her own devices to deal with her unresolved emotions.

An unexpected call from India takes her through a journey of self-discovery with her devastatingly handsome work colleague, Steve. She uncovers in some aspects urban India has changed considerably but equally, deep-rooted social issues still prevail in the so called modern, educated, changing society. A chance encounter with her 'blast from the past' - Veer, adds to the emotional rollercoaster ride. Her one-man-woman status of many years has failed to equip her with vital tools to deal with the unanticipated surge of attention from Steve and Veer. As she attempts to master the finer points of courtship, flirtation and seduction; her life spirals out of control. Natasha is compelled to make tough decisions about her love, friendship, marriage and parenthood.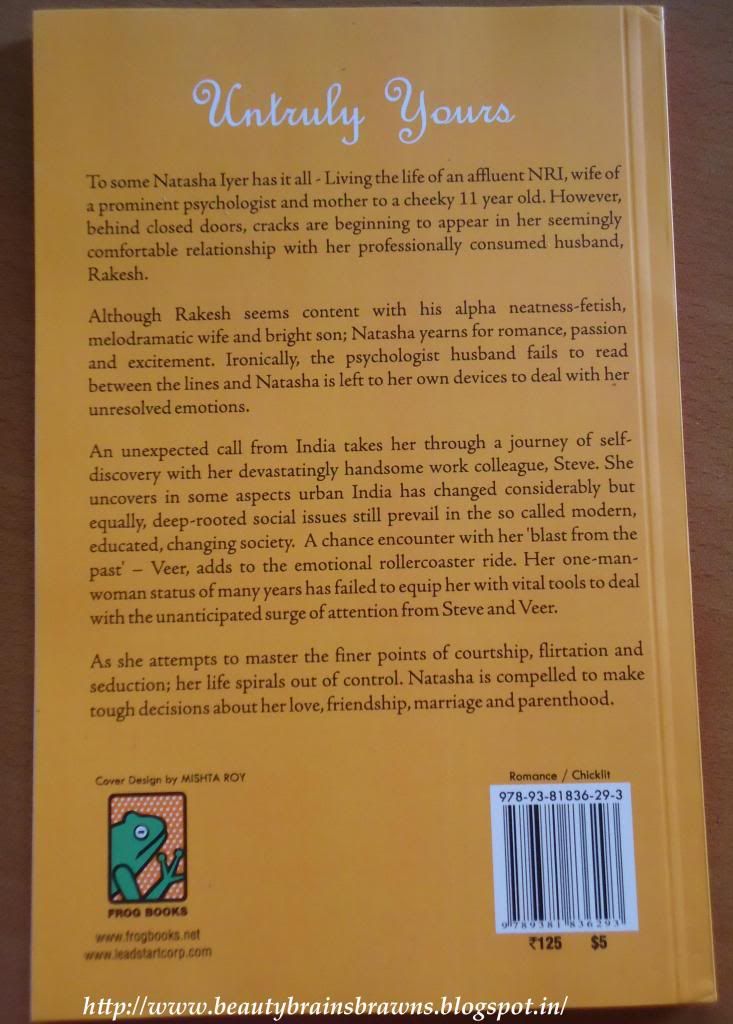 About the Author
Smita Shetty
has been in the creative field for over seven years. In her spare time she enjoys involving herself in community work. She offers her creative support to Gujarat Hindu Society and has taken up several designing projects for a County Councils employee network group. Untruly yours is her first novel. Smita is originally from Mumbai, India and currently lives with her family in the United Kingdom.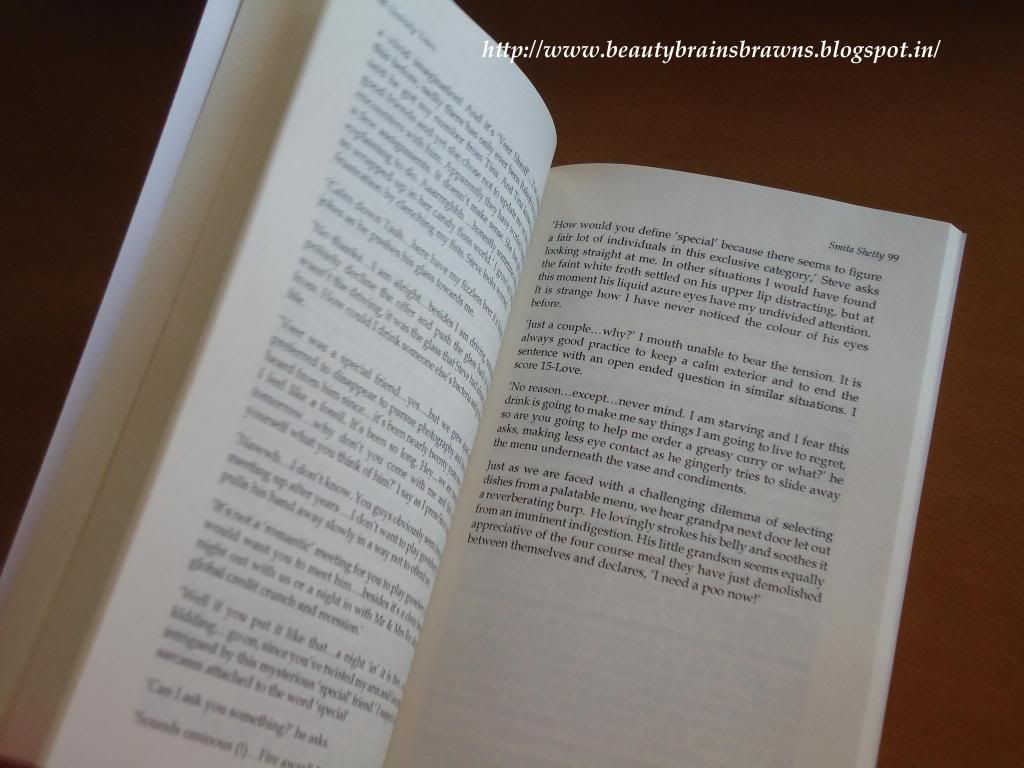 Untruly Yours is a '140ish' pages fast paced story centered around the present life of the protagonist "Nuts" Natasha. The story flips from present to flashbacks and back to present, with every scene described to every minute details. The book

portrays

the mindset of the new generation of the m

o

dernised India in a humorous way. At some points, I do find that the story is rushed, without a proper end to some of the chapters and Natasha getting condescending, rather than being sarcastic, which gets hard to digest at certain points. Nonetheless, it is a nice juicy-gossipy read, to take your mind off your own issues. Oh and I forgot to mention, "Nuts" is a bong too

;)

. To know whom she chose to be with, you got to grab a copy of Untruly Yours. Looking forward to some more interesting reads from Smita. :)
**Book sent by author for review purpose, opinions are my own! Read my disclaimer.