Hey ya beauties! Two weeks back I got the Sunsilk Keratinology Advanced Reconstruction

R

ange to try out, basically the shampoo, the conditioner and the mask.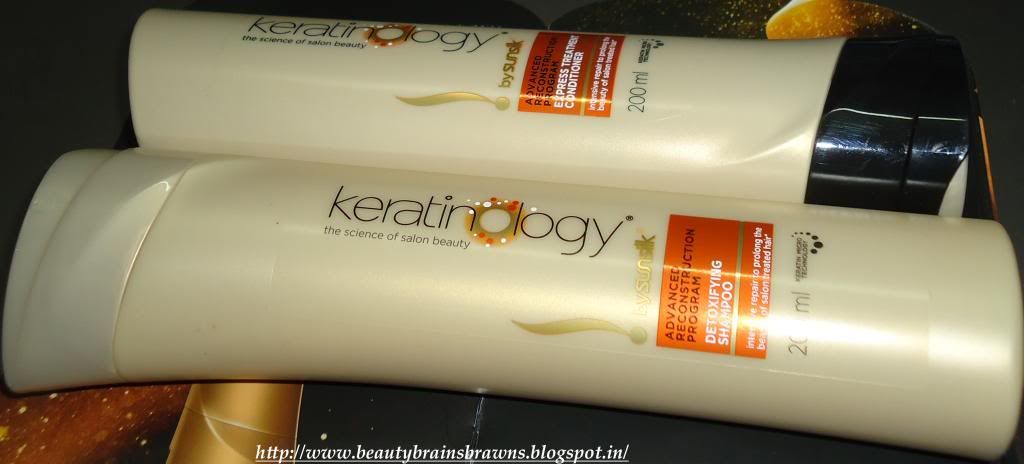 I have already reviewed the Sunsilk Keratinology Advanced Reconstruction Program Express Treatment Conditioner long back when it got launched.
You can also check my review on the Sunsilk Keratinology Heat Protector Spray, from this range, which I did a few days back.
Today I am going to review the Sunsilk Keratinology Advanced Reconstruction Program Detoxifying Shampoo for you guys.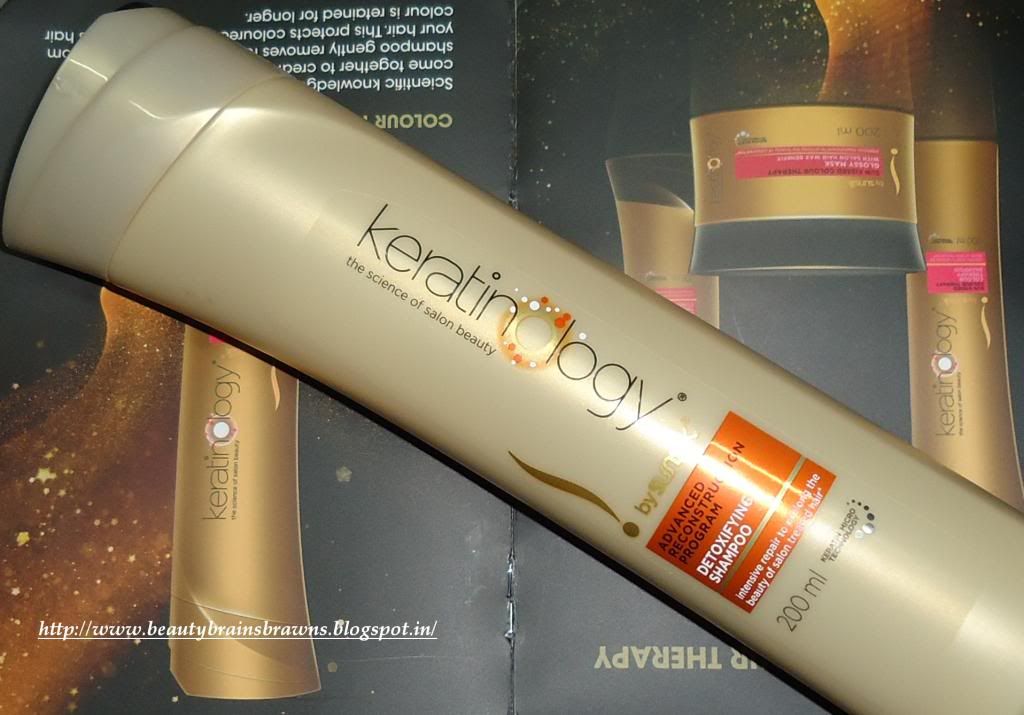 PRICE:
Rs.200
INGREDIENTS: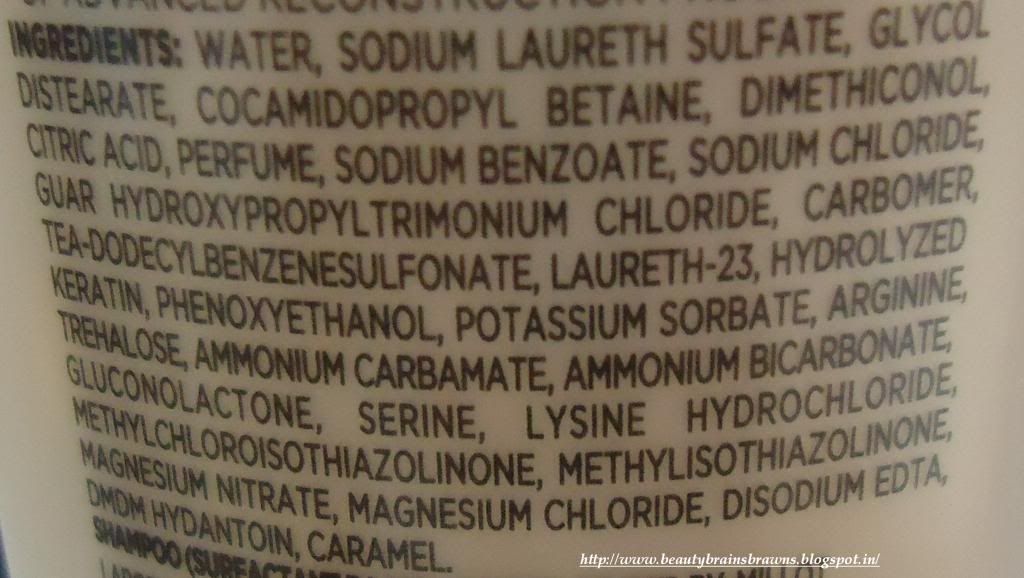 WHAT IT

CLAIMS:
Keratinology by Sunsilk Advanced Reconstruction Program Detoxifying Shampoo features a cleansing formula that works on salon-treated hair to gently remove residue.
The shampoo has been formulated with Keratin Micro Technology to prolong the look and feel of salon-like hair and to address the damage caused by bleaching, colouring, and heat styling.
The shampoo penetrates the hair fibre to help restore and retain moisture loss, while conditioning ingredients help to repair surface damage by sealing cuticles and locking in your colour for longer.
MY EXPERIENCE:
I am loving it

! :D

In case you still want to read further, go ahead. ;)
Sunsilk Keratinology Advanced

Reconstruction Program Detoxifying Shampoo comes in a slim, flip mouthed bottle, like the conditioner. The consistency of th

e shampoo

is moderately thin but

it lathers easily. It even washes off oil in one go. I also lo

v

e the lovely, fruity/perfume-ish smell. I am using it for the past

one

and a half week regularly.

Coming to the results, it makes my hair feel

soft, and very shiny

. Also the hair ends look much

healthier
and it gives slight bouncy curls/waves
. Only glitch, it doesn't work much on my frizz problem, and in this dry weather, they are getting more unma

nageable :(
*hmp

h*.
To summarise,
WHAT I LIKED:
Moderately thin consistency, that lathers well.

Provides softness and shine and adds a little bounce to ha

ir.

Washes off oil in one go

even though it's of thin consitency

.
Love the amazing s

mell.

Packaging is sturdy and effective but need to be packed carefully while travelling. It's better to tape the dispensing mouth to avoid any spi

ll.
WHAT I DIDN'T LIKE:
I wish

it worked on my frizz problem.

The price is slightly high compared to other drugstore

shampoos available in the market.
VERDICT:
If you have, dry, rough, coarse hair, then I would suggest you to try out the
Sunsilk Keratinology Advanced Reconstruction

R

ange. So far I am loving all the products, and would soon review the mask from this range. Let me know if you have tried this and whether you liked it or not

.
R

ATINGS: 4.5 out of 5
**Product sent by PR for consideration but it doesn't influence my honest opinion! Read my disclaimer.