It feels like I haven't reviewed any cosmetic product for ages :P. So, today I decided to review the Colorbar Nail Lacquer Exclusive in shade Turquoise 88. Read on to know more about this pretty shade.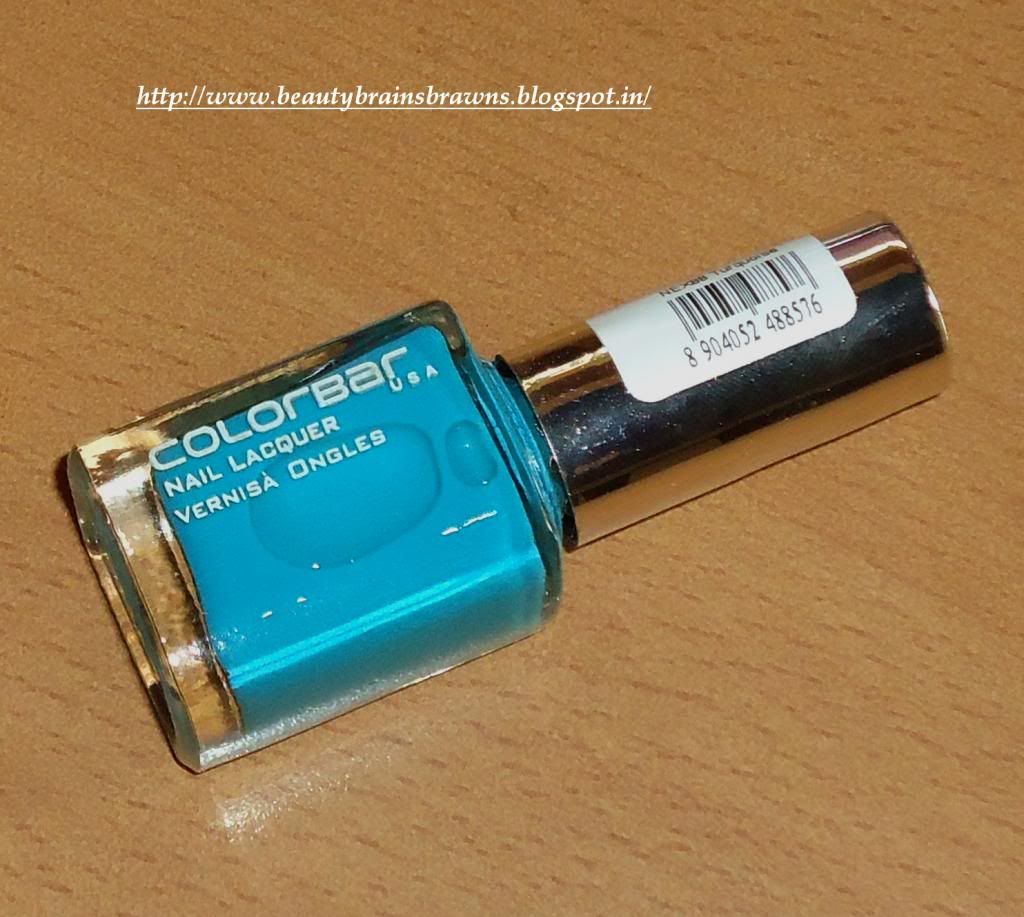 PRICE:
Rs.150
WHAT IT CLAIMS
:
The Exclusive Nail Polish is unique formulation combines intense color with incredible shine to create perfection and impeccable hold. Its rich color and high sheen formula strengthens nails and keeps them moisturized. The nail polish gives excellent glossy color payoff. Its toluene and DBP free and does not yellow out nails. It makes your hands look neat and salon perfect!
SWATCH: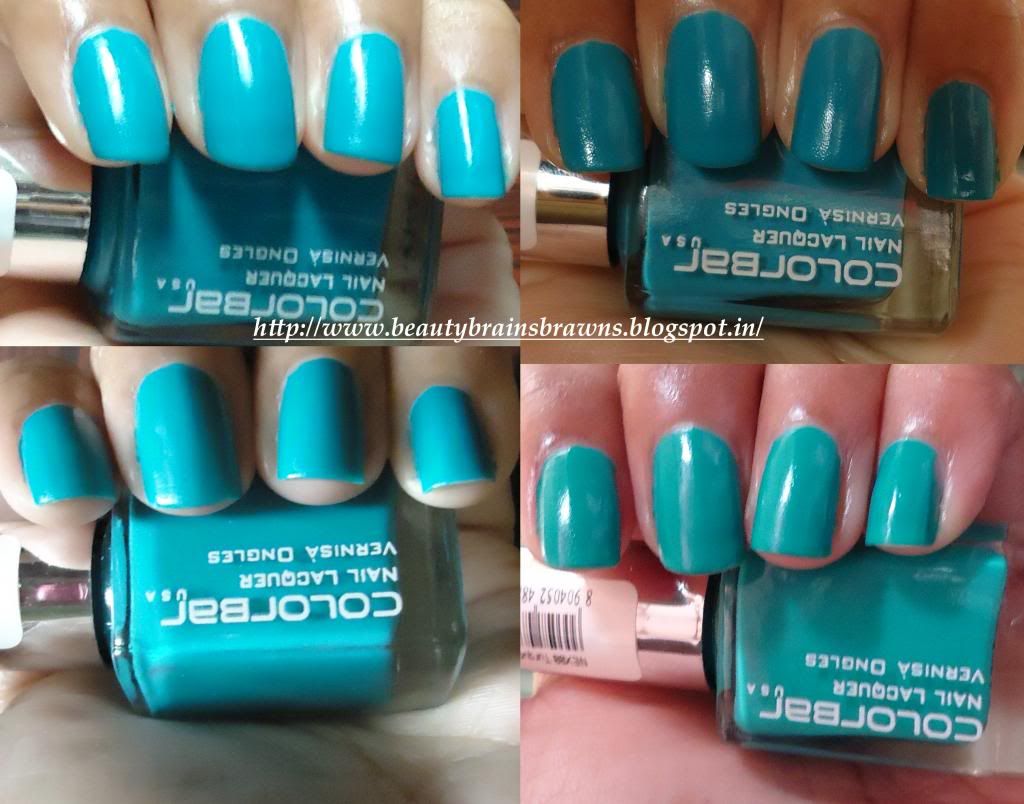 MY EXPERIENCE:
This was so hard to photograph, as it either shows up too blue or too green in the pictures, but its a true turquoise shade with balanced mix of blue and green. I would say the last pic in the bottom row, is somewhat near to the actual shade.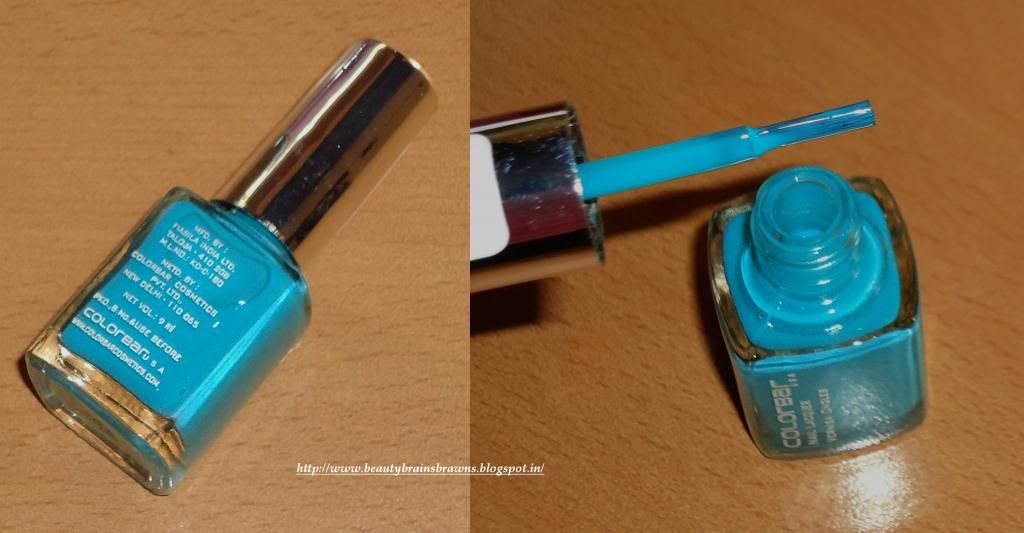 The brush is really nice and helps in even application. The consistency is medium thick and 2 coats gives opaque coverage, and it takes around 15-20 minutes to dry completely.
It dries down to a pastel finish with a hint of glossiness.

However, it starts chipping at the tips from very next day, and remains wearable for 4-5 days only. And, ColorBar why have you started acting so pricey? :P
WHAT I LIKED:
Pretty turquoise shade.

Pastel finish with a bit of glossiness.

Good quality brush.

Medium thick consistency that gives opaque coverage in 2 coats.

Comes in 85+ shades to choose from.

Its toluene and DBP free.
WHAT I DIDN'T LIKE:
It chips at the nail tips from next day.

Priced a bit high.

Moisturising formula? Err...not sure

!
VERDICT:
ColorBar Nail Lacquer Exclusive in shade Turquoise is a really pretty shade to have. Quality wise this range is good, but the price pinches a bit. Let me know if you have tried this range.
RATINGS: 4 out of 5