Hey ya ladies! :D Today I am going to review the AuraVedic Ritual Cleansing Mask which I received quite a long time back but took my own sweet time to test it (guilty! :P).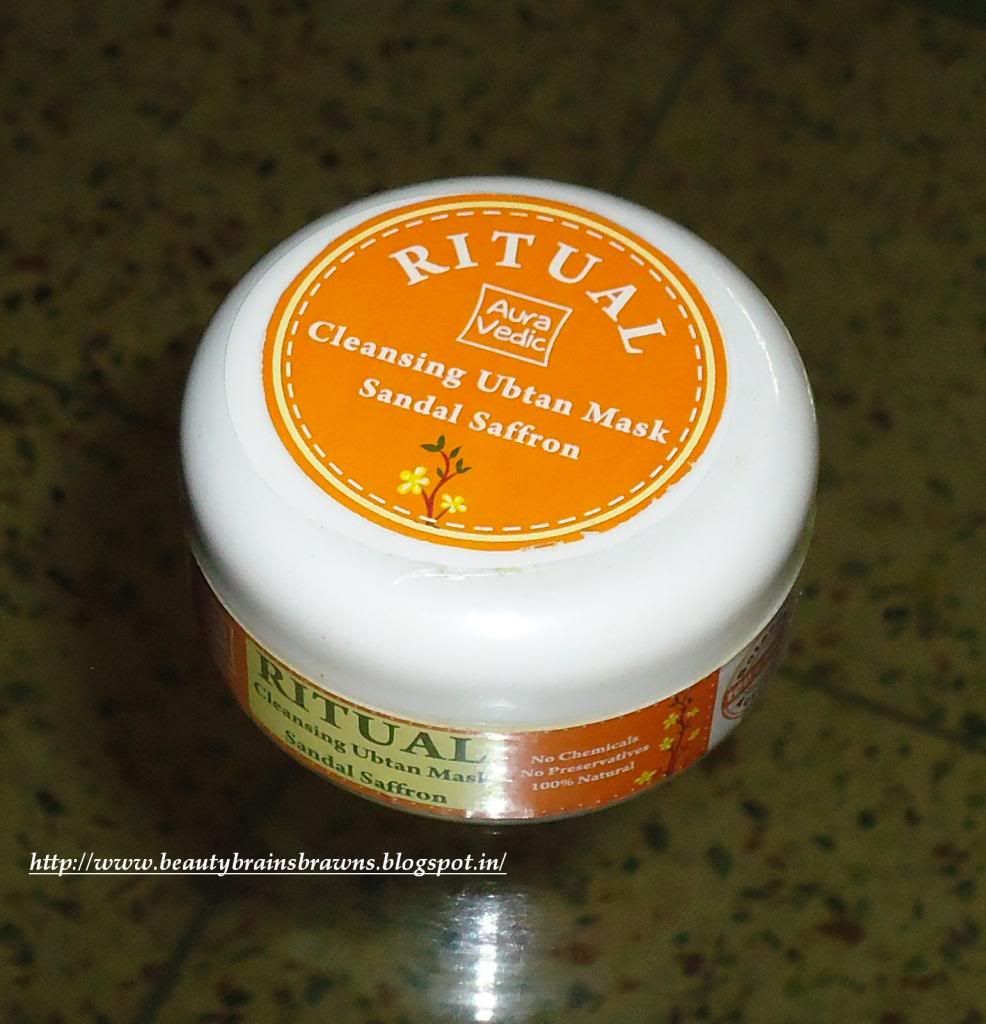 PRICE:
Rs.200
INGREDIENTS: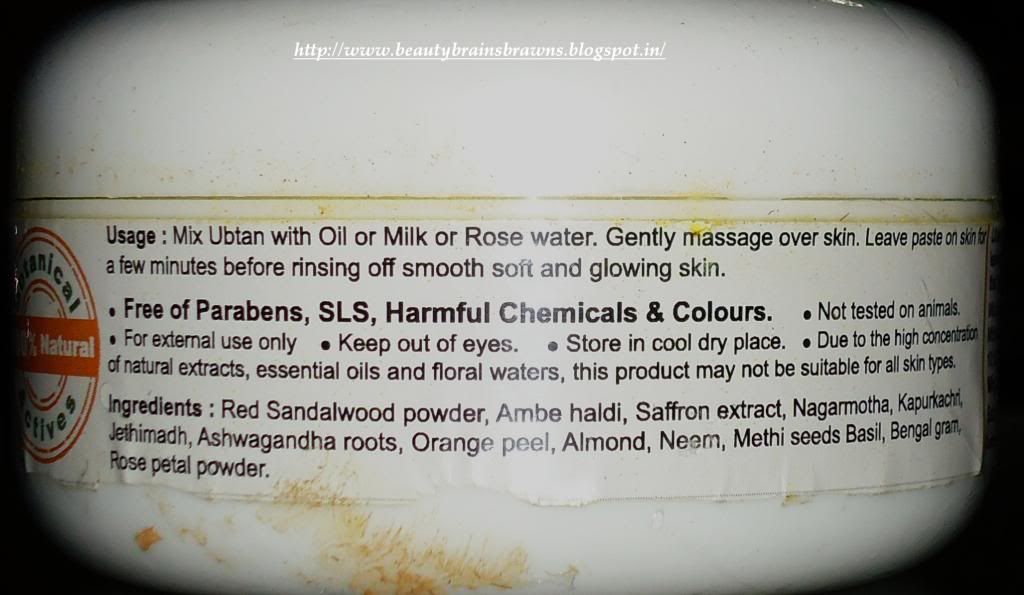 WHAT IT CLAIMS:
Prepared from a traditional formulation of natural herbs nourishes skin for smooth, radiant & glowing skin. Natural extracts of Sandal & Saffron ensure that the beauty of the skin is enhanced and nourished.
MY EXPERIENCE:
We live in an age of "smart work", instead of hard work, and like to implement

it

in all spheres of life, so why not incorporate the same in our skin care regime. And for that, these readymade ubtans are God sent. Who has got the time nowadays to collect the herbs and churn out an ubtan for skincare and follow it up every week!

:P
AuraVedic Ritual Cleansing Ubtan Mask comes in a simple tub packaging, in powder form. I like to mix it with raw milk and apply it on face and neck, keep it for 15 minutes approximately (until it turns a little dry and stretchy), and then wash it off with normal water. Skin might feel a bit stretchy, so its better to follow up with a moisturiser

.
As for the results, it gives a cleansed, radiant skin and also adds some softness and smoothness, with a little golden yellow tinge (the instant glow is due to the turmeric, and the tinge would be more obvious if kept for a longer time). It has got a subtle sandalwood smell, which is quite soothing, but it isn't that obvious or OTT, if you are not fond of the smell. Only a little amount is required per use, so this tub would last really long. The instant radiance however doesn't last long. It comes handy to rejuvenate skin before any special event/parties.
WHAT I LIKED:
Gives instant radiance, rejuvenating dull skin.

Adds

some softness and smoothness to skin.

Subtle, soothing sandalwood smell.

Si

m

ple, no

f

uss

and effective

packaging

, since the product

is in powder form.

Price is okay, as a little

amount is required every time and one tub would last long.

All natural ingredients.

No animal testing.

WHAT I DIDN'T LIKE:
The effect is

for a short term, though

regular use might provide some added benefits because of all the natural ingredients

.

Available online mainly.



VERDICT:
A great option for those who want to include natural ubtan in their skin care regime, minus the effort to start

it from scratch

. Let me know if you have tr

i

ed it.
RATINGS: 4.5 out of 5
**Product sent by PR for consideration but it doesn't influence my honest opinion! Read my disclaimer.