Le Me: Dad this is Hairfall control s

hampoo

, I wanted the Climate control one!
Le Dad: The shopkeeper said it is "some" control. How would I know, and anyways, its also a shampoo, no!
Le Me: *facepalm*
This is what happens when you add your products to the grocery list, when your dad is going to the market. :P
So I got to try out the TRESemmé Hair Fall Defense

s

hampoo by mistake, as I couldn't make my lazybum to move

and

go and exchange it, and I wasn't even sure whether the local shop would exchange it or not. Anywho, here is my review on the Shampoo.
INGREDIENTS:
WHAT IT CLAIMS:
* Targets your most damaged areas to strengthen and help restore your hair.
* Gives you stronger, smoother hair with less hair fall due to breakage each time you shampoo.
* Gentle enough for daily use.
MY EXPERIENCE:
When the TRESemmé range of products got launched in India, I thought it would be some high end salon range, way beyond my budget. But, to my surprise their products are highly affordable. TRESemmé Hair Fall Defense

s

hampoo comes in a simple black, flip cap packaging. The consistency is medium thick that spreads easily, and lathers really well even when taken in small quantity. It makes hair *squeaky* clean, like

really
*squ

eaky*
*squ

eaky*
*squ

eaky* sound making clean. ;)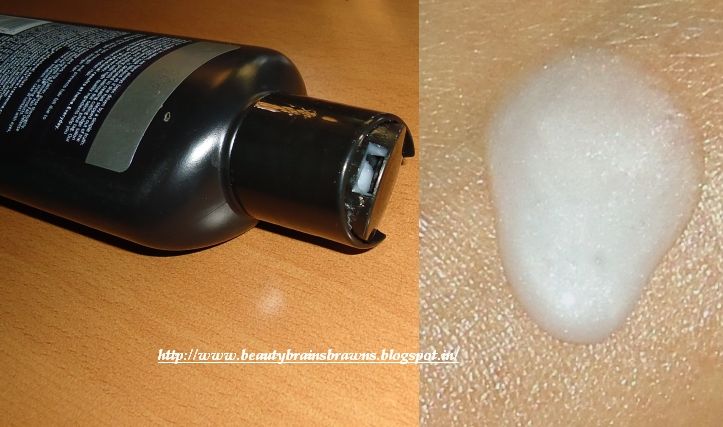 Coming to the claims, yes it does reduce hairfall due to 'breakage', but don't expect it to stop hairfall (or cure any chronic problem), which is an abnormal concept in itself. Like any other good shampoo, it makes my hair soft, shiny, bouncy. Doesn't work much on my frizz problem, but do

esn

't make it look

dry,

straw

-

like either. Also, I expected a nice salon product like fragrance, but this doesn't have any discernible sme

ll as such. To sum it up,
WHAT I LIKED:
A lit

t

le goes a long way, and lathers very well.
Cleanses hair properly

.

Combats hairfall due to 'breakage'.

Adds shine, softness and bounce

to hair.

Simple, travel friendly packaging.

Affordable and available in

various sizes.



WHAT I DIDN'T LIKE:
Doesn

't work

on

my frizz problem.

No

salon product like fragran

ce.
VERDICT:
If you see one too many hairs in your palm, while shampooing your hair, then the TRESemmé Hair Fall Defense

s

hampoo could be a better option to try out. But, if you have chronic hairfall problem, this is not a solution. Overall, it's really a nice product. Only that I wanted to try out the Climate control one and now I have taken the matter in my own hands and ordered it onli

ne. :P