Hey ya! Sorry for being a bit draggy on the blog, as I was in a crappy mood for past few days, hence wasn't blogging as much as I would have liked to. But then I am very moody by nature and to say, that I stuck with this blog for over a year, is an accomplishment in itself :P.
Okay enough about me, let's now get on with today's review of the Khadi Natural Mint Handmade Ayurvedic Bathing Bar.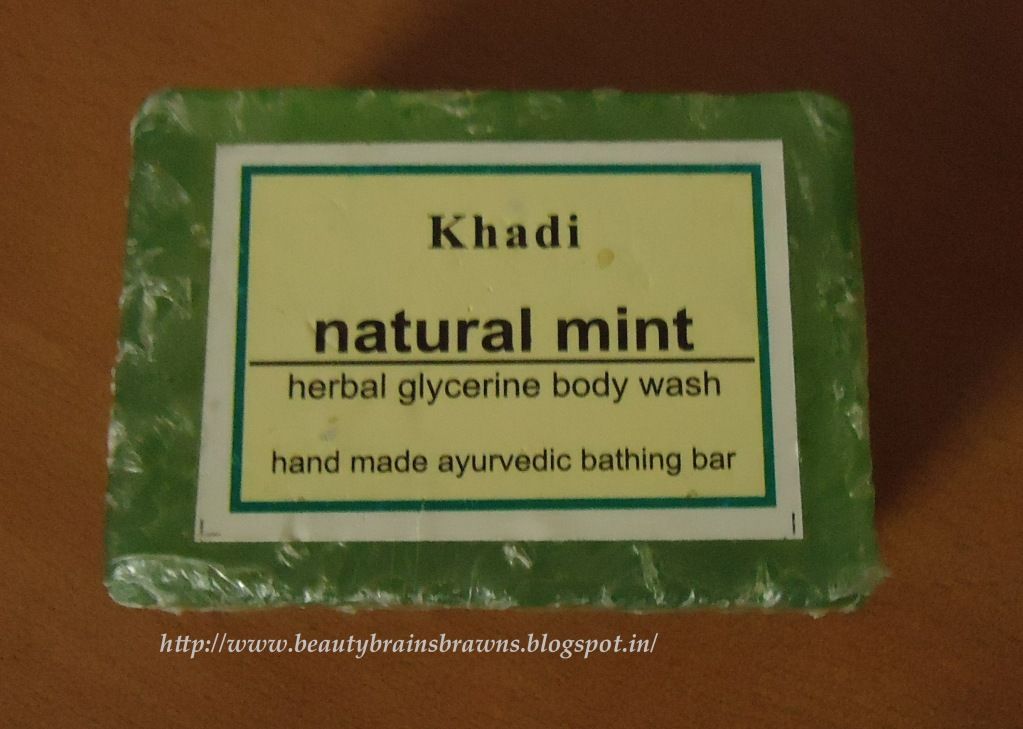 An ayurvedic body wash cleanses the skin and body dirt. It removes dead cells from the skin and giving smoothness and soft feeling.
MY EXPERIENCE:
Anything with mint in it, and you know I gotta have it. Khadi Natural Mint soap is green colored bar, with a subtle minty fragrance. And by subtle I mean, I smell it on the bar only and not on my skin and it 'exactly' smells like, Chlor-mint feels inside your mouth. :P I hope you get the idea ;) . It lathers moderately and cleanses skin well, without making it dry/flaky. Being an ayurvedic handmade soap, it is made of natural ingredients which is good for skin, though the complete list is not given, and unlike other handmade soaps, it doesn't melt easily and so, lasts longer.
It is minty (not edible :P ;) ) and I am crazy for mint.

Being a handmade soap, it is very decently priced.

Cleanses skin without over drying it.

Lathers moderately.

Doesn't melt away easily, hence lasts longer than other handmade soaps.



The smell could have been a little stronger and stayed little longer.

Boring packaging as with all other Khadi products.

Availability might be a problem, but one can get it easily online.
VERDICT:
It is a decent soap to try and would suit all skin types. If you are into handmade soaps with natural ingredients, then you can try this range, but don't expect too much out of it.