I am digging the hot pink / magenta pink shades these days. Recently, I bought 3 lipsticks that are almost in the same shade range of bright pink :O and it was completely unintentional. So it is obvious that I wanted a similar shade for my nails also. Now, Coral being another 'in' shade, I got to have one of those too. So got these two beauties from Maybelline Colorama range, in one of my recent hauls, in the shades Sexy and Coral Chic.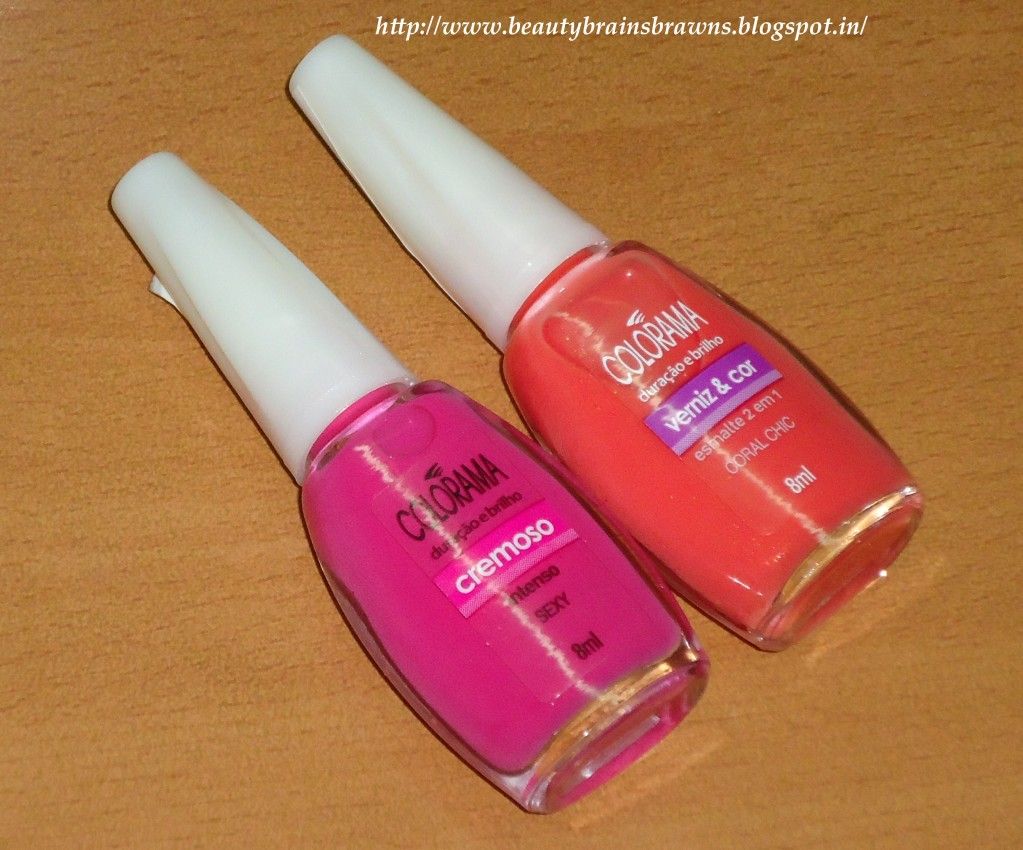 MY EXPERIENCE:
Let me start with the 'Sexy' one, which is an eye popping candy pink / hot pink shade and I just love it. The texture for 'cremoso' variant is creamy pastel like, as the name suggests. 1-2 coats gives opaque coverage.
Coral Chic, is a pretty coral / orange
shade
with some pinkish hue , and some golden micro glitters, that are not discernible much to the eyes, but anyhow beautifies the shade further. The texture / consistency of this variant is thin and it requires 2-3 coats for full coverage.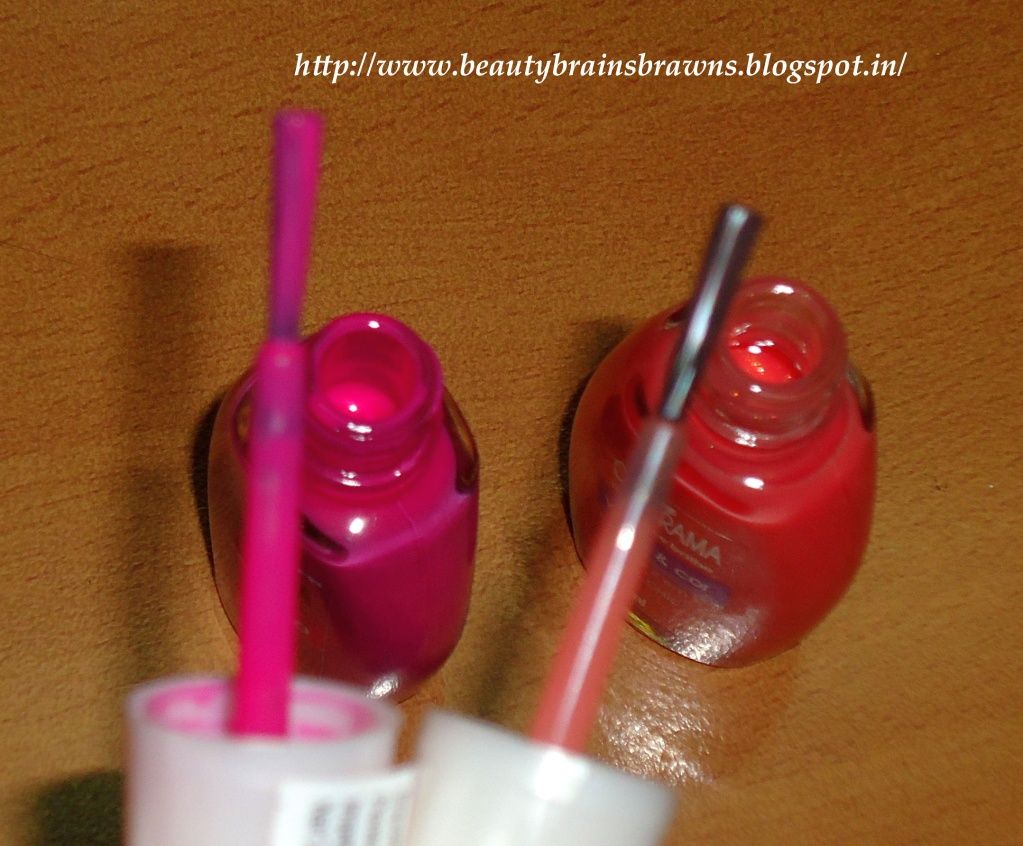 Both the polishes, came with good brushes that made application easy. The staying power is 2-4 days with slight chipping on the tips, depending upon how much wear and tear your nails face. The bottle lists the complete ingredients, which is a first I have seen with any nail polish (sorry couldn't picture it as it was written in micro size fonts :P)! Only thing that bothered me is that, within 2 weeks of opening it, the oil has started imparting from the nail polishes (as occurs with some old polishes) though the expiry dates of the nail polishes are in 2013 / 2014 :-/.
WHAT I LIKED:
Both the shades are of good consistency and applies smoothly.

The brush is great and doesn't give any streaks.

Dries up completely within 8-10 minutes.

Available in various shades and different textures, and are aptly named (though not in English!) and is pocket friendly as per the quality.

The packaging is nice and the cap has dents that gives a good grip while applying. Also, it is the first brand of nail polish I came across, that lists all the ingredients (though written in microscopic letters), with the expiry

date

on the bottle.



WHAT I DIDN'T LIKE:
Within two weeks of opening, the polishes have started to impart some oil (like old polishes do).

I don't know why, but Maybelline never launches all the shades in India (what have we done?! :( ). I want to try the Ruby Rays (google it...you would drool) shade next, but it isn't available here..boohoo.



VERDICT:
This is surely a great range to try and I wonder why I hadn't till now! Great quality at a great price and some amazing shades to try out.