Hey ya beauties! Do you believe that products with higher price tags always work better than the lower priced ones in the same range? Or there are some hidden treasures in the lowly priced products too? Why am I asking such weird questions?
Read on my review on VLCC Daily Protect Honey Lip Balm to know more.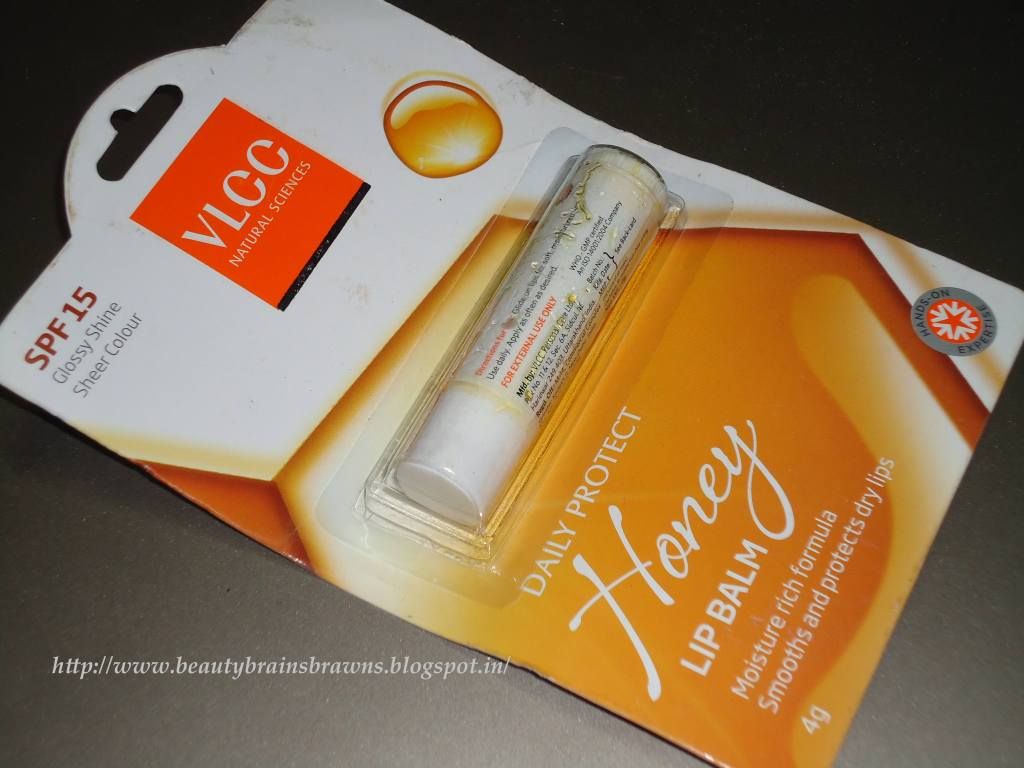 This moisture rich formula soothes and conditions lips, keeping them soft and supple.
SPF 15 protects from harmful effects of sun.
Light, non greasy formula, provides long lasting moisture, leaving the lips supple and hydrated.
MY EXPERIENCE:
When I got this one, the first thing that irked me a lot is that it melted and leaked in the packaging
, and I wasn't really sure whether I would want to try it on my lips. But I tried it anyways and I am glad I did. :D VLCC Daily Protect Honey Lip Balm is a non-waxy, hydrating, moisturising, colorless lipbalm, with yummy cocoa/shea butter smell. It stays on for more than 3 hours, without any snacking (or licking lips :P ) in between.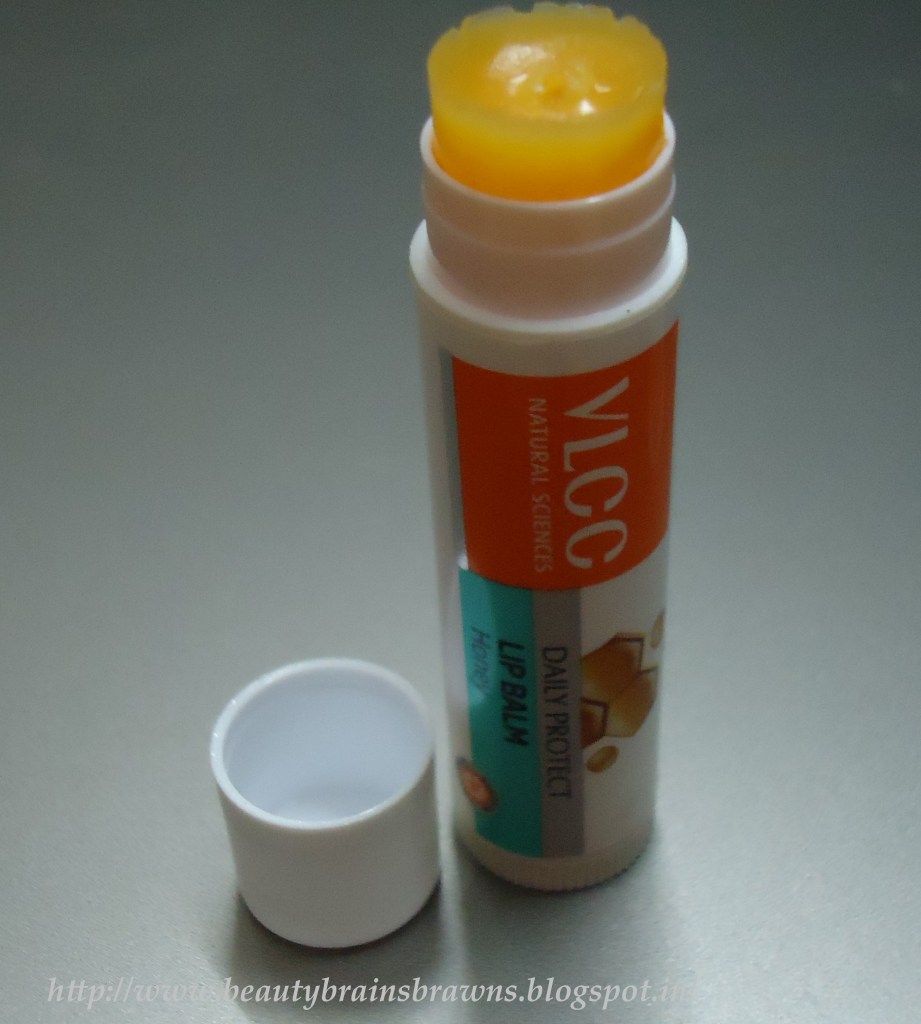 Only thing is that it may not work as a base for lipsticks (except matte ones), i.e. you would need multiple swipes to build the color or for creamy lipsticks it might bleed. But for the price it comes for, I have no complaints! :D
True to its claim

, it moisturises lips and keeps it soft.

Keep lips hydrated for 3-4 hours easily, if not rubbed/licked off.

It is un-tinted, with a cocoa butter smell and is tasteless.

Has SPF 15, as an added benefit.

Tube packaging hence hygienic and travel friendly.

The price, I am yet to come across any cheaper lipbalm in a tube, that works.
I can't vouch for, if it would heal extremely chapped lips or not, although it is quite moisturising.

It is soft and might melt in extreme heat. Mine was bought during peak of summer and it came through courier.

Might not work as a base for soft, creamy lipsticks

.
This is surely a great find. Though not high priced, it definitely can give a tough competition to a few. This is definitely going to be a repeat buy for me. What about you?