Hey ya everyone! :D Yes I am back and guess what, I just saw that I have reached 1000+ fans on my FB page. A big THANK YOU to all who made this possible ;) :-*
It made me so happy, that I got out of my sulking phase :P and here I am with another review. Today I would be posting about my current facewash, which is Iraya Wild Lime Purifying Face Wash, and why I am loving it.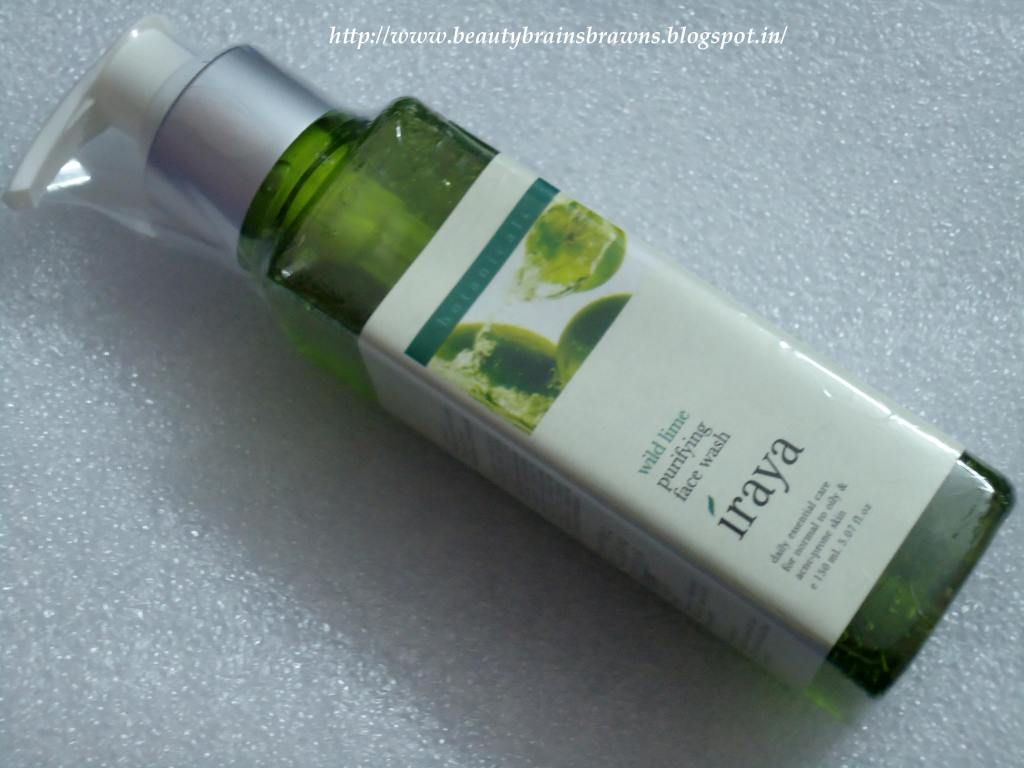 Deeply cleanses, helps to remove excess sebum, oils and pollutants.
For normal to oily acne prone skin.
With the finest margosa (neem), wild lime and Indian sarsaparilla extracts, this purifying face wash cleanses skin of excess sebum, oils and pollutants. Ideal for normal to oily & acne-prone skin. Regular use clarifies and balances the skin, all day.
MY EXPERIENCE:
Iraya Wild Lime Purifying Face Wash is a green colored
face wash

, thick gel like in texture and comes in a sturdy pump dispenser packaging. The
smell is so good, it's like a

blast of fresh lime and it made me start liking citrusy fragrances too. Really, it is so raw and pure, unlike other lemony smell mixed with some other fragrances, that I became a fan of it from first use. The gel is thick but spreads easily and lathers really well, and removes all dirt, oil and waterproof makeup too (provided it isn't too stubborn), which is a boon for lazy bums like me.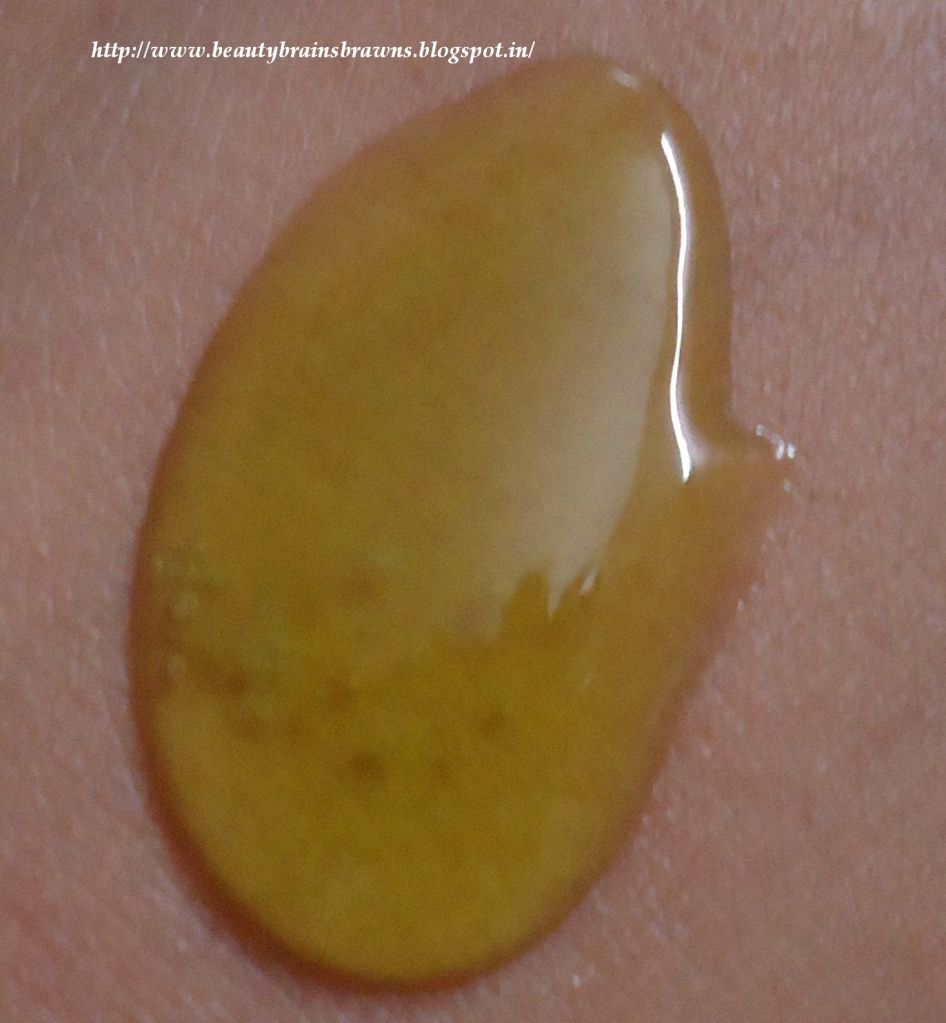 It washes off easily without leaving any residue on the skin, except the fresh lemony smell. Though it says
for normal to oily skin, it suits my dry-combination skin perfectly and doesn't dry it out further, but a little stretchiness is observed, which is common with most of the face washes I have used. It didn't cause any breakouts but it
neither

stopped the occasional zits that I get. I seriously don't have much to complain, well maybe except for the price and availability.
I love, love, love the raw, fresh

lime smell, even though I was never a fan of citrusy smell ever.

It cleanses skin well, without drying it out.

Effectively removes dirt, oil and makeup too.

Requires only little and lathers well.

Comes in a hygienic, travel friendly,

pump dispenser packaging.

Iraya doesn't test on animals and is made from mostly natural ingredients.
Pricey for a face wash (costs more than their body wash :-O)

Didn't notice much clarifying effect for acne problem.

Available through Iraya stores and online.



VERDICT:
Apart from the price and the skin clarifying claim, I loved everything about the Iraya Wild Lime Purifying Face Wash.
I think it would suit all skin types (though it is meant for normal-oily skin type as per the label).

It provides deep cleansing and leaves a fresh feeling

on skin

. Totally recommend it.