Fever, fever go away, DON'T come another day :P See I promised to be good, and so I am back, with another review. I have been eyeing the Maybelline EYESTUDIO Vivid and Smooth Eyeliner range for quite a while and as you might know, I like to hoard eye liners so I decided to try the shade Metallic Silver from this range. Today I would be sharing my views on it.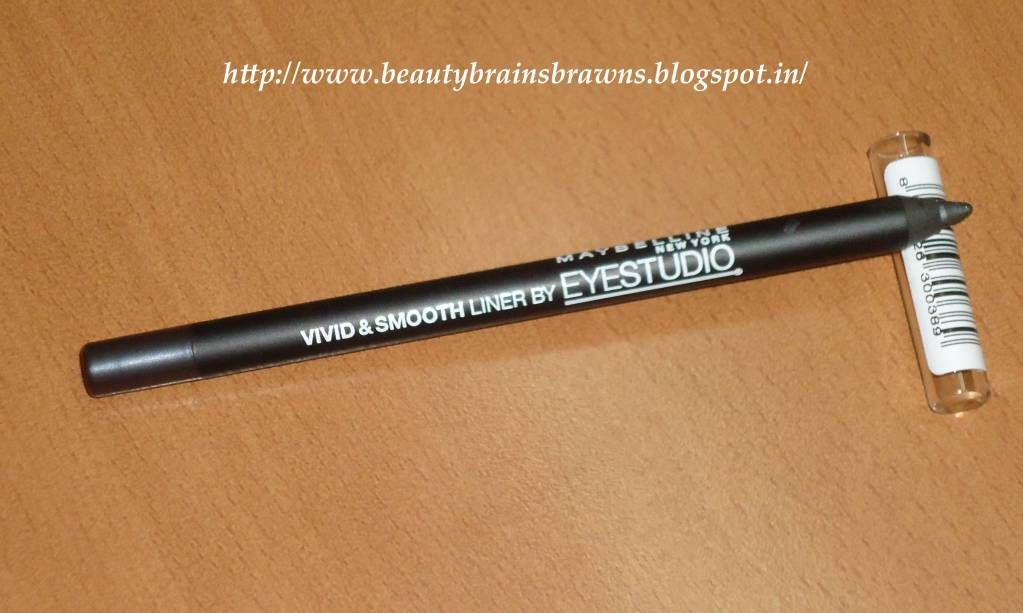 QUANTITY:
Not
mentioned.
But I am guessing around 1gm - 2gm.
Vivid color and Smooth Application ensure that eyes will never be dull again
Available in 12 stunning shades to match your every mood
So easy to apply, you can now be your own make up artist!
MY EXPERIENCE:
Maybelline Vivid and Smooth Eyeliner Pencils comes in a black bodied packaging
with a transparent cap and a shade indicator at the tail-end. The shade Metallic Silver appears more like a gunmetal gray shade with a pearly silver sheen, on my eyes. The texture of the eye- pencil is silky smooth. It glides easily on eyes and requires 2-3 swipes to show up the dark color.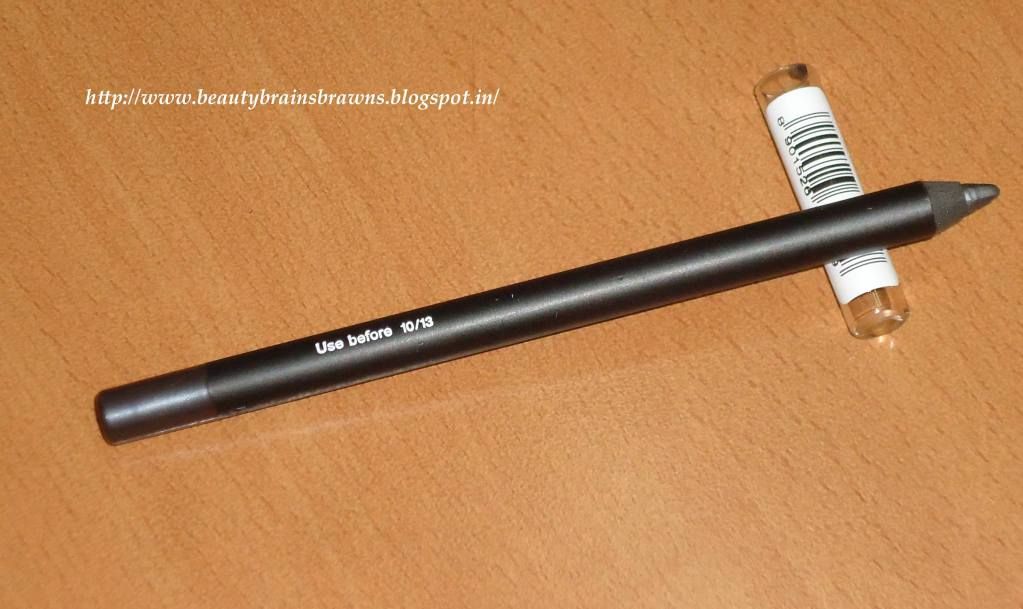 It stays on my lids for 5+ hours with slight fading. It doesn't smudge/melt and is water-proof too. It is easily sharpenable but that leads to product wastage and I can never get the sharp pointed tip. I quite like the eye pencil, but the shade isn't always wearable. The pencil comes with the date of expiry engraved on it, which I liked very much, but it doesn't have the shade name written on it, which is a disadvantage. To sum it up,
WHAT I LIKED:
Silky smooth texture that glides on easily.

The pencil doesn't melt like other creamy textured eye pencils.

Stays put on my lids for 5+ hours, with very little fading post 5 hours.

Smudgeproof and waterproof.

Sleek black

bodied packaging

, with the shade indicator and the expiry date engraved on it.

Comes in 12 different shades.

Economical and the quantity would last a long time.



WHAT I DIDN'T LIKE:
The shade Metallic Silver doesn't suit me always. It would go well with smokey eyes, but on it's own it looks a bit drab.

The shade name is not mentioned anywhere.

Need sharpening, leading to product wastage.
VERDICT:
I would like to try the Gold shade next if I try this range again. Yes I am weird at choosing shades, but I want to gather all possible shades of eyepencils, not necessarily from this range though.

It is definitely budget friendly and good quality eye pencil range, so you can give it a try.
P.S. If I sound weird, blame it on the fever! :P