Hey ya girlies! Hope you still remember me :D. Bless Blame my laziness that I haven't posted for last few days, but I am back!
Anyhoo, let's get started with today's review! After a few hits with the products from Deborah Milano brand, I thought of trying out a foundation from this brand. They actually have different ranges of foundations, and I thought of trying out the foundation from their 24 Ore range. And online shopping being my fave timepass, I ordered this one from MedPlus Beauty in the shade (2)True Beige. I know I am totally dumb at times, to order a foundation online without checking out the shades for myself but I did a guesswork on the shades and thought true beige would suit me. Well, it's just that it matches my face skintone, except the forehead and around the mouth area where it turns ashy! Read on to find out more about it!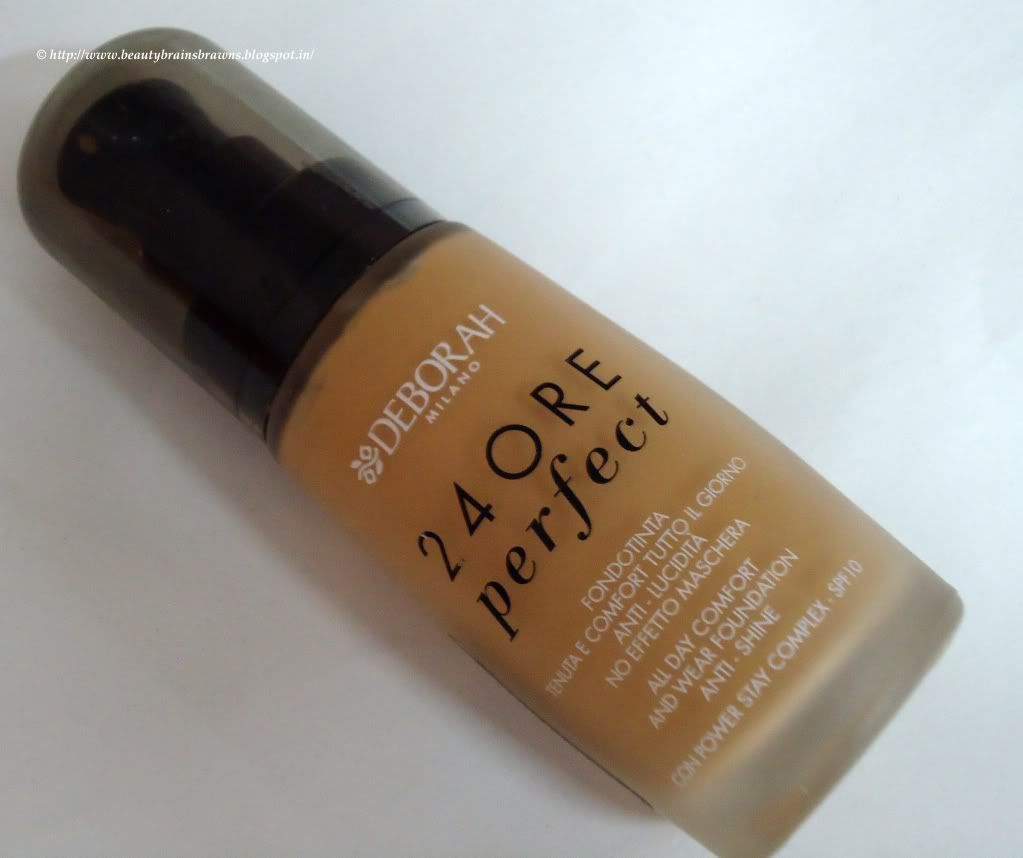 WHAT IT CLAIMS

:
Foundation with a silky texture for a sheer, velvety smooth finish. Formulated with Power Stay Complex for amazingly longwearwithout touch-ups. Beats shine without creating a masky effect. Suitable for all skin types. SPF 10. Hypoallergenic.*
*Formulated to minimise the risk of allergies.
SWATCH: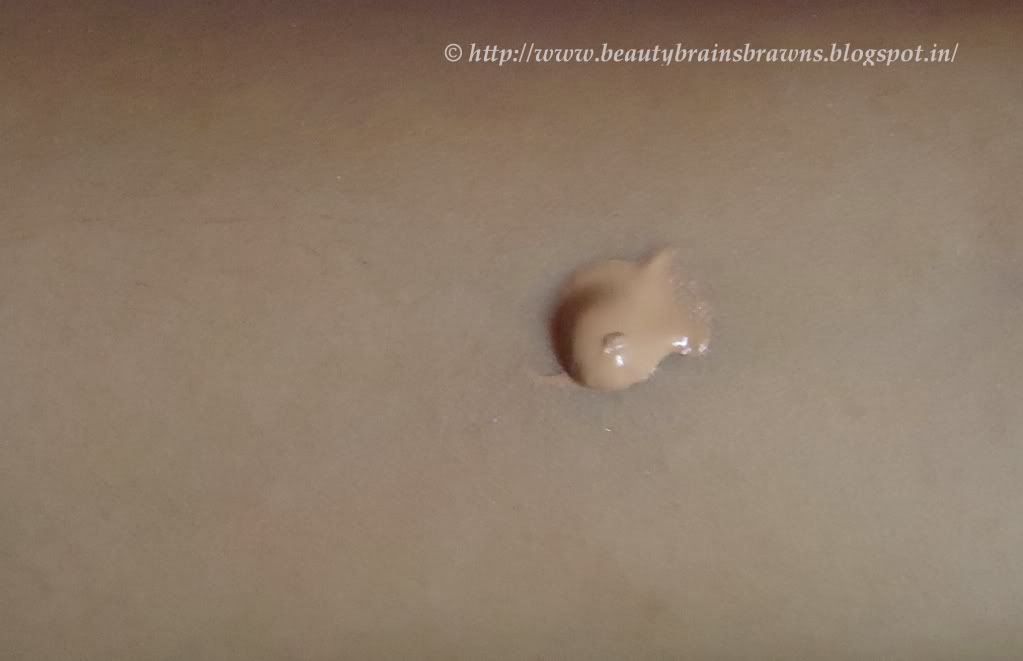 Unblended
Blended: Without flash
Blended: With Flash
MY EXPERIENCE: Deborah Milano 24 Ore Perfect Foundation comes in a hard glass bottle with a pump dispenser mouth. When I first tried it out in winters, I was highly disappointed as it didn't blend smoothly on my dry skin and left dry patches and flaky skin. So I waited for the weather to change and tried it on a few more times in this hot summer. Well, it's blends easily without giving patches/flaky skin, though its better to use a moisturiser properly prior to using it even in the summers. It gives a semi matte effect. Hence, it would be ideal for oily skinned beauties! And the effect lasts really long, atleast 6+ hours which I tested on myself, with minimal melting in this hot weather. Gives a light to medium coverage. However, you can layer it up, but it might turn a bit cakey as it is quite dry itself.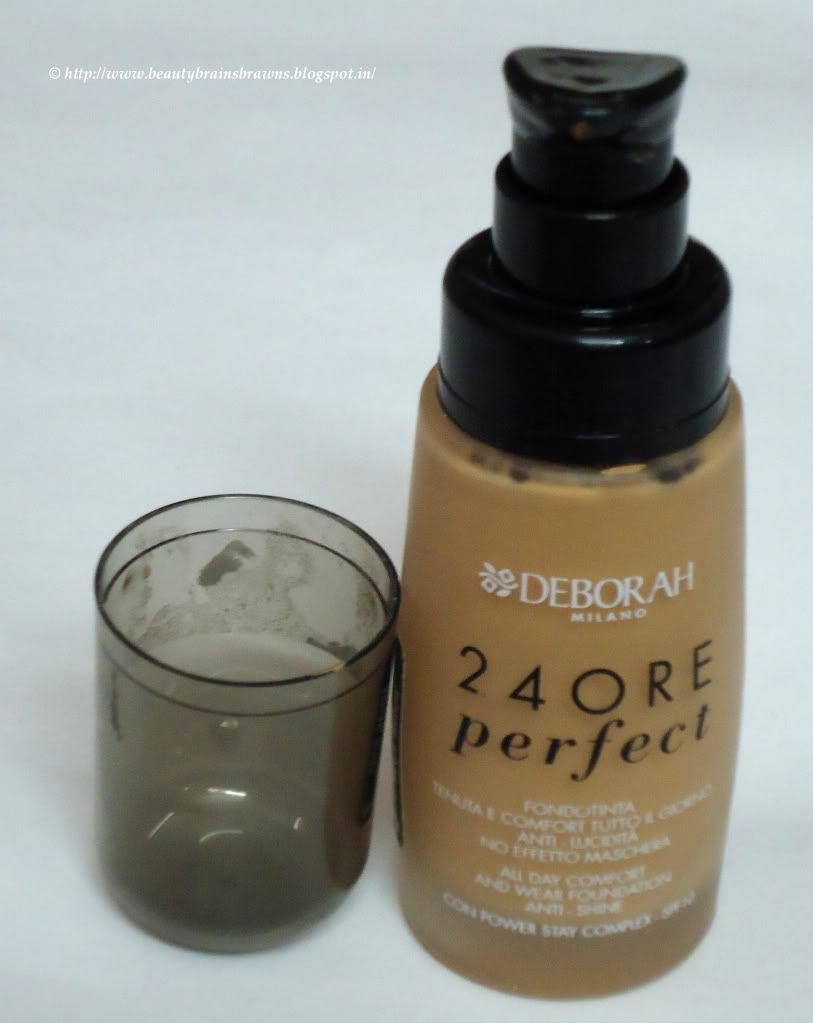 I used my Sigma F50 stippling brush first to blend and it gave opaque coverage but looked too much made up. When I tried to blend it with my fingers, I saw it blended better and looked more even.
The shade turns a bit ashy around my forehead and mouth area, so I am not really comfortable to wear it outside.
Since the shade is a little off from my match, I mix it with my moisturiser and use it like a TM.
The foundation has got a nice fruity fragrance that lingers on the skin. All in all,
WHAT I LIKED:
The foundation is creamy in consistency and blends easily, however dry skin would require ample moisturisation prior to using this.

Gives a velvetty, semi matte finish.

Doesn't feel heavy on skin.

Lasts 6+ hours without melting off.

Gives medium coverage and it can be built on.

Has a nice, subtle fruity fragrance that lingers on.

Has SPF 10, so protects skin too.

Price is reasonable and comparable to other drugstore brands.

Packaging is sturdy and the glass is transparent, hence you can see how much product is still left.
WHAT I DIDN'T LIKE:
Leaves dry skin patchy and flaky in winters even with a moisturiser.

This particular shade doesn't even out my skintone and turns ashy on certain areas.

VERDICT: Though the shade didn't match my skintone properly and being disappointed with it at first, I came around to make it work for me in certain ways. And texture wise this would be ideal summer foundation for both dry and oily skinned ladies.
RATINGS: 3.75 out of 5