Hello beauties! :D Warming up my lazy bones (though the weather is really HOT here) to do a real blog post and here I am with my review on Inglot M3 Eyeshadow Pearl Trio in Shade 556. A few weeks back Inglot India was holding a free sample giveaway on their FB page and lucky me snagged a sample. I was given an option to choose from various shades of the Inglot M3 Eyeshadow Pearl Trio range consisting of variations of greens and blues and browns but the shade 556 with hues of golden and brown had me at first glance, as it is a versatile trio which would suit Indian skin tones the best!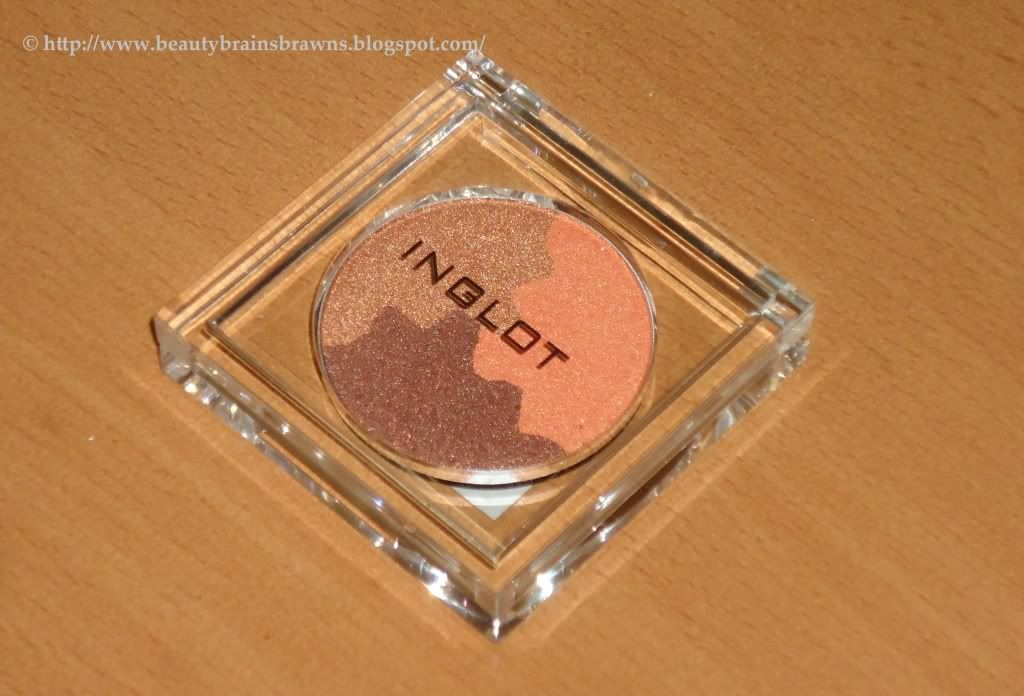 QUANTITY: 2 g

INGREDIENTS: Not mentioned.
SWATCH:
MY EXPERIENCE: Inglot M3 Eyeshadow Pearl Trio (556) consists of three beautiful, pressed powder shades of copper/burnt orange, golden, and dark brown. It comes in square box container. The shades gives a pearly shine and you can see each of the colors vary under different intensity of light.
Staying power is really good even without a primer and the shades are very easy to blend. I noticed a little fallout when I opened and used it first time, however, from next time there wasn't any noticeable fallout. The copper and the golden shade looks contrasting in the pan but on skin they really are a close match and on blending it gets
totally
mixed up. I find the quantity a little too less for the price but the quality compensates for it.
EOTD: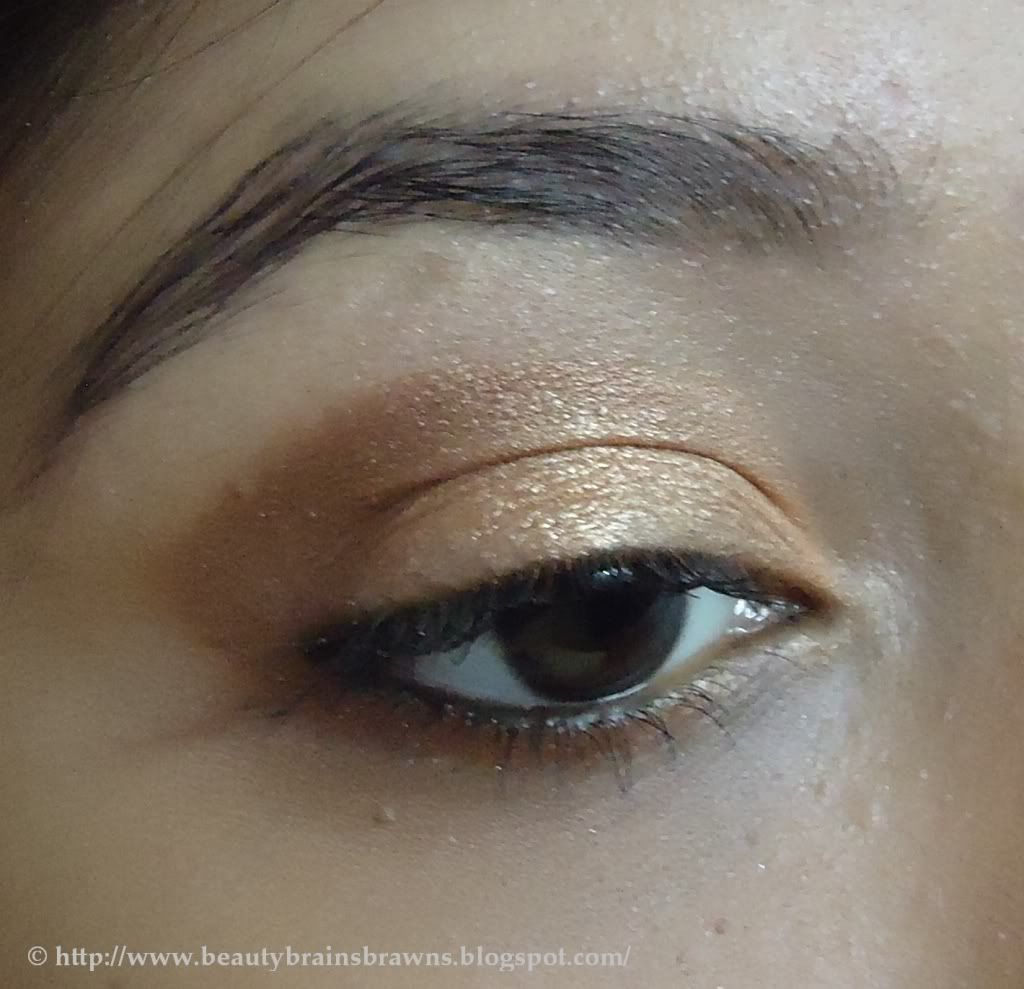 Used all the three colors on lid trying to create an ombre effect and some highlighter on browbone. Didn't use any liner but tightlined the outer halves on both upper and lower lashlines and used mascara.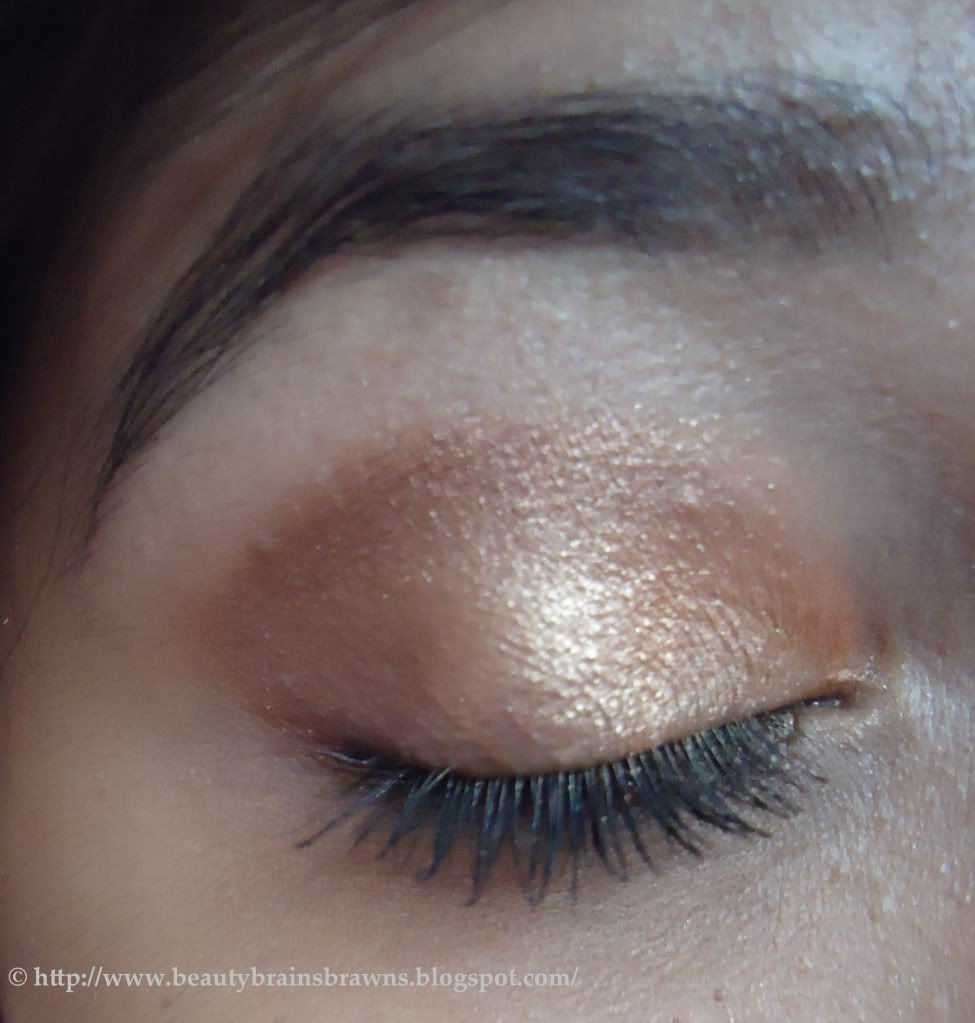 The colors look a bit mixed up and washed out here because of the light.
Products used:
WHAT I LIKED:
The shades blend easily.

The trio offers three colors which you can combine as you like.

Gives a pearly copper/golden hue and the color varies under different lights.

This particular trio would suit the Indian tones the best.

Available in many other combos.
WHAT I DIDN'T LIKE:
Quantity is a bit less for the price.

Availability is an issue, as there are too less Inglot stores and this trio is not available online.
VERDICT:
In my limited stash of eyeshadows, this is definitely a treaured product. For the quality, you can surely overlook the price if you are into eye-makeup amd love collecting eyeshadows/palettes.
RATINGS: 4 out of 5