Hola ladies! Hope you guys are doing well. I am feeling a lot better now, and quite enjoying the summer rains here in the evenings, though the thunderous lightning gets creepy at times if you are out and about on your own :P. I don't know why I like to update you guys on the weather like some news reporter #CREEPY!
Anyway, lets keep all the creepiness aside, and get on with today's review of the Deborah Milano Ombretto Mono Hi-tech Eyeshadow in Shade Number 50 which doesn't have a shade name but only a number to be recognised by, poor thing!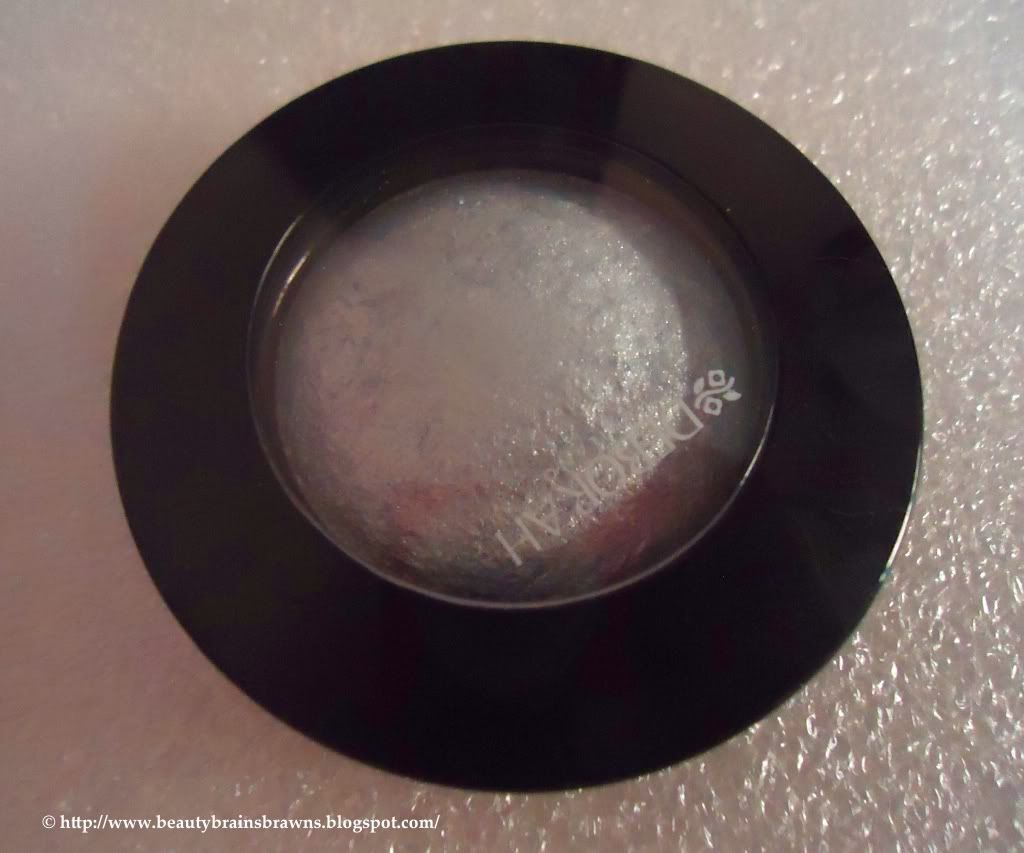 PRICE: Rs.295
WHAT IT CLAIMS:
Multi-reflecting eye shadow. Glides on evenly and adheres perfectly. Looks gorgeous all day long. Use wet&dry for a versatile application. With special curved applicator. Hypoallergenic.
SWATCH: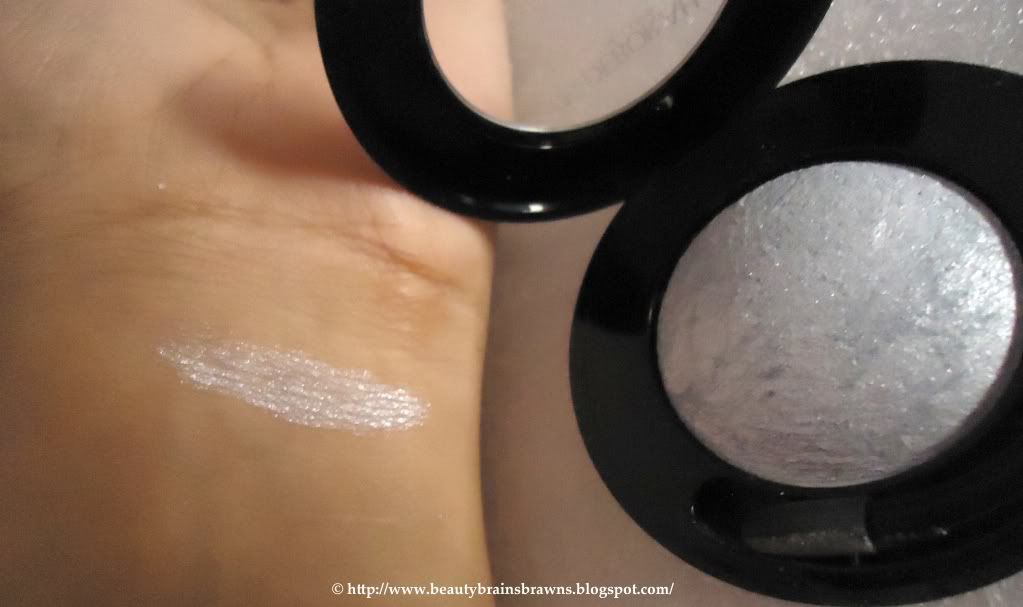 MY EXPERIENCE: This was my first time experience with baked eyeshadow. I loved the look of the product on first sight, as it almost looked like a silver moon (with supposed craters ;) ) on a dark night in that packaging. The eyeshadow can be used both dry and wet. However, when used dry it doesn't come out much pigmented and blending is a little difficult when I tried to use it as a highlighter on the browbone. When used wet, one needs to pat on the eyeshadow and it comes out as a nice pearly, iridescent silver shade on the eyes. It didn't crease on me even after quite a few hours. The product comes with sponge tip applicator which isn't of much help.
EOTD: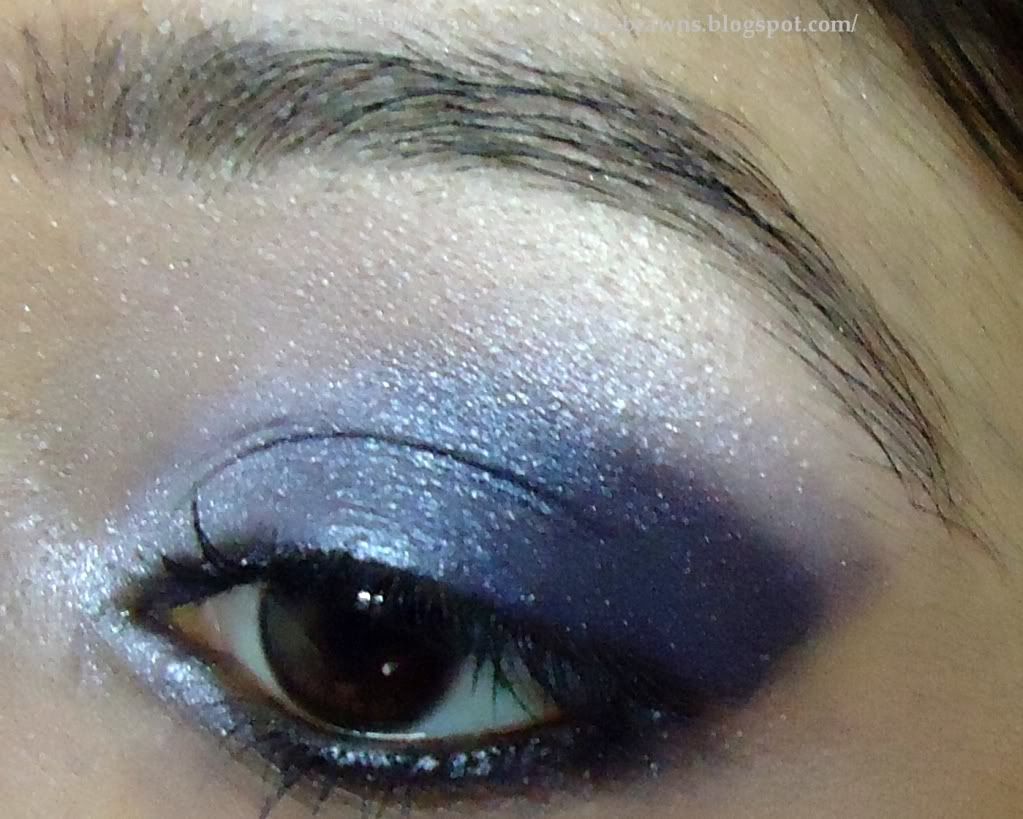 Have used the Deborah Milano Ombretto Mono Hi-tech Eyeshadow, slightly wet, on the inner half of the eyelid, blended with an eggplant shade mineral eyeshadow from Nique cosmetics. Have used Deborah Milano Kajal as a base on the outer V area to darken the purple shade and also used it for tightlining.
The silver shade gives

a pearly, iridescent hue and isn't OTT sparkly.

Comes in a baked form and can be used both dry and wet.

The texture is soft and smooth, but blending takes a little extra effort when used dry.

Really liked the packaging and the look of the product.

Quantity is great for the price paid and comparable to other brands.
WHAT I DIDN'T LIKE:
Comes out less pigmented when used dry.

There is a bit of fallout, though it is negligible.

It doesn't have shade names but only numbers.
VERDICT: There are some pretty shades available in this range. If you like to collect mono shadows, this can be a budget buy, otherwise you can go for the trios with just two hundred bucks more for more color options.
RATINGS: 3.75 out of 5