It's a lipbalm....umm..it's a lipgloss....No, it's a lipstick! Ha! ;)
Well, this was my expression when I first tried out the Maybelline Colorsensational High Shine lipstick. Today I would be reviewing the
shade Coral Lustre,
as per my lovely readers' request! :)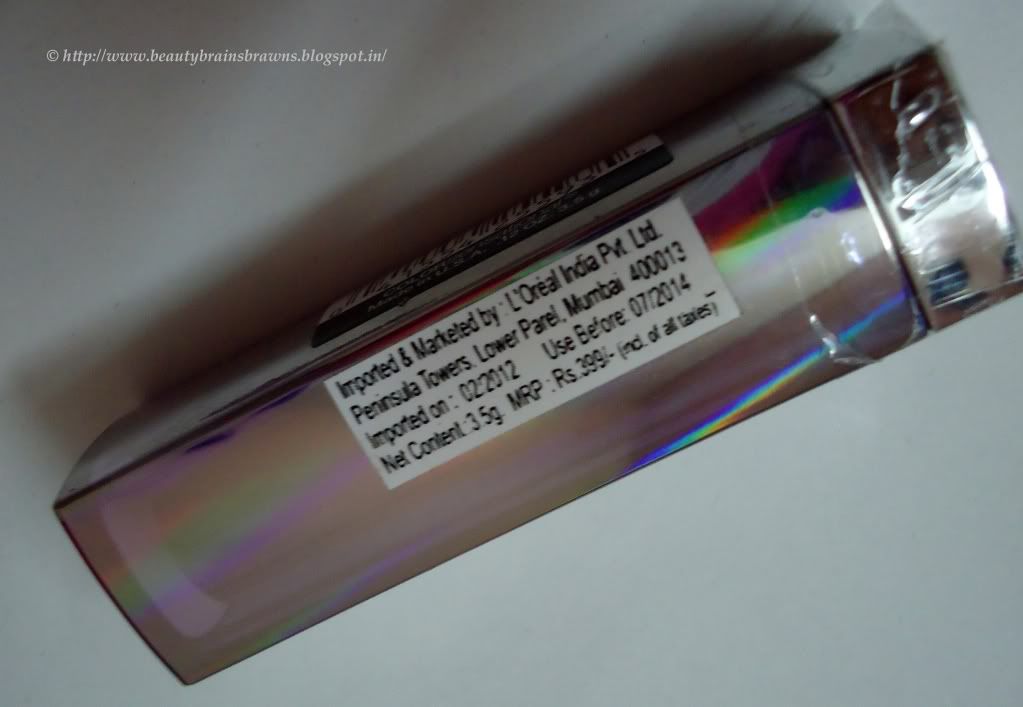 PRICE: Rs.399
WHAT IT CLAIMS:
MIRROR-LIKE COLOR from micro-mirror pigments
CREAMIER FEEL from nourishing honey nectar
10 lush lip shades(only 4 are available in India)
MY EXPERIENCE:
Maybelline Colorsensational High Shine lipstick is of soft, smooth and sheer texture, with a glossy finish. It has got a candy smell which is not OTT. The shade "Coral Lustre" is not an orangy coral but a pretty pink with a hint of coral. I was a bit disappointed that it wasn't true coral but when I applied it I was really happy with the shade. It contains very fine shimmer which is noticeable only on close observation. However, if you apply it directly on chapped dry lips, you can feel a slight grittiness because of the shimmer. It does give that luscious lips effect. It's more like a lipgloss in a lipstick tube. It hydrates and moisturises too.
A single swipe doesn't show up much color, so pigmented lips would require multiple swipes for full coverage. The price is a bummer considering the other Colorsensational range of lipsticks being so pocket friendly. It lasts for 2-3 hours on me, and then fades away leaving a tint, though it doesn't dry out my lips. So, in a nutshell,
WHAT I LIKED:
Soft and smooth texture that glides on like a gloss.

Gives a high shine and glossy finish.

Moisturising and hydrating.

Has a nice fruity frangrance which is not OTT and almost tasteless.

The shimmers are subtle and not so visible.

Leaves a tint even when it fades away and doesn't dry out lips.

Comes in a pretty packaging that reflects rainbow colors under different lights.
Lasting power could have been better.

Requires multiple swipes to show up the actual color, hence wouldn't last long.

The price is steep than other Maybelline CS range lippies! (Why Maybelline, WHY??!! :( )

The shade is not a true coral, which I believe to be like this.
VERDICT: This is my go to lipstick for this summer. Had the price was not so steep, I would have got some other shades too.If you like glossy, high shine lips then this won't disappoint you.
RATINGS: 4 out of 5