Hola beauties! I know, I know you have already seen tonnes of reviews on the product I am about to review today, but one more wouldn't hurt right. I was actually very excited about the launch of this Maybelline BB Cream (a first of its kind), but then all my hopes got squashed when I came to know that this BB cream isn't actually Blemish Balm (what a BB cream stands for) but

Bright Benefit cream, which is just a tinted moisturiser with a fancy name. Still I wanted to try it out, but then read some mixed responses from my fellow bloggers which somewhat curbed my excitement to try it out.
T

hen my wonderful blogger buddy Rids from Sugar spice and all dats nice held a Maybelline BB Cream giveaway and I won one in that. So yay to that , and I finally got a chance to test the product for myself (Thank you Rids :-* ).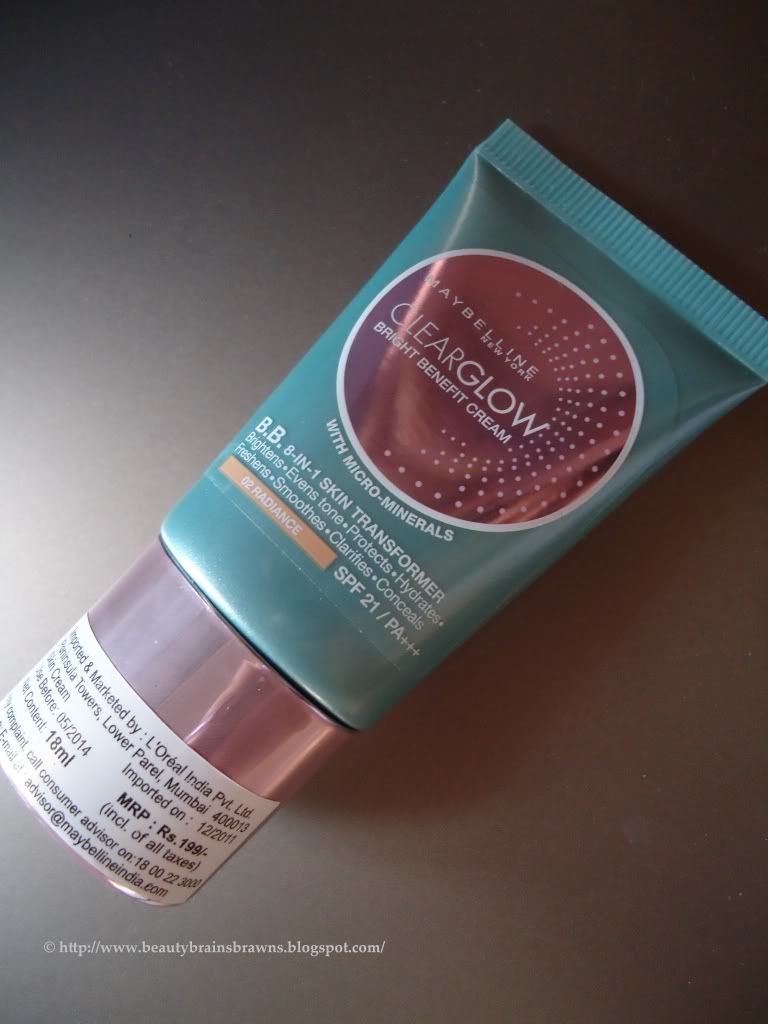 INGREDIENTS:

I know the pic quality is too bad, but couln't capture the micro sized text any better! :(
WHAT IT CLAIMS:
Provides 8 benefits in 1 step!
Instantly brightens : Brightens skin to one tone lighter.
Protects with SPF 21/ PA+++ : Has a smooth, light & non-greasy texture.
Evens tone : Hides imperfections & corrects uneven skin tone.
Hydrates : Moisturises all day(8 hours).
Conceals : Perfectly conceals flaws, blemishes & redness.
Smoothes : Instantly makes skin softer & smoother.
Mattifies : Controls shine all day.
Freshens : Resists sweat & sebum for 5 hours.
SWATCH: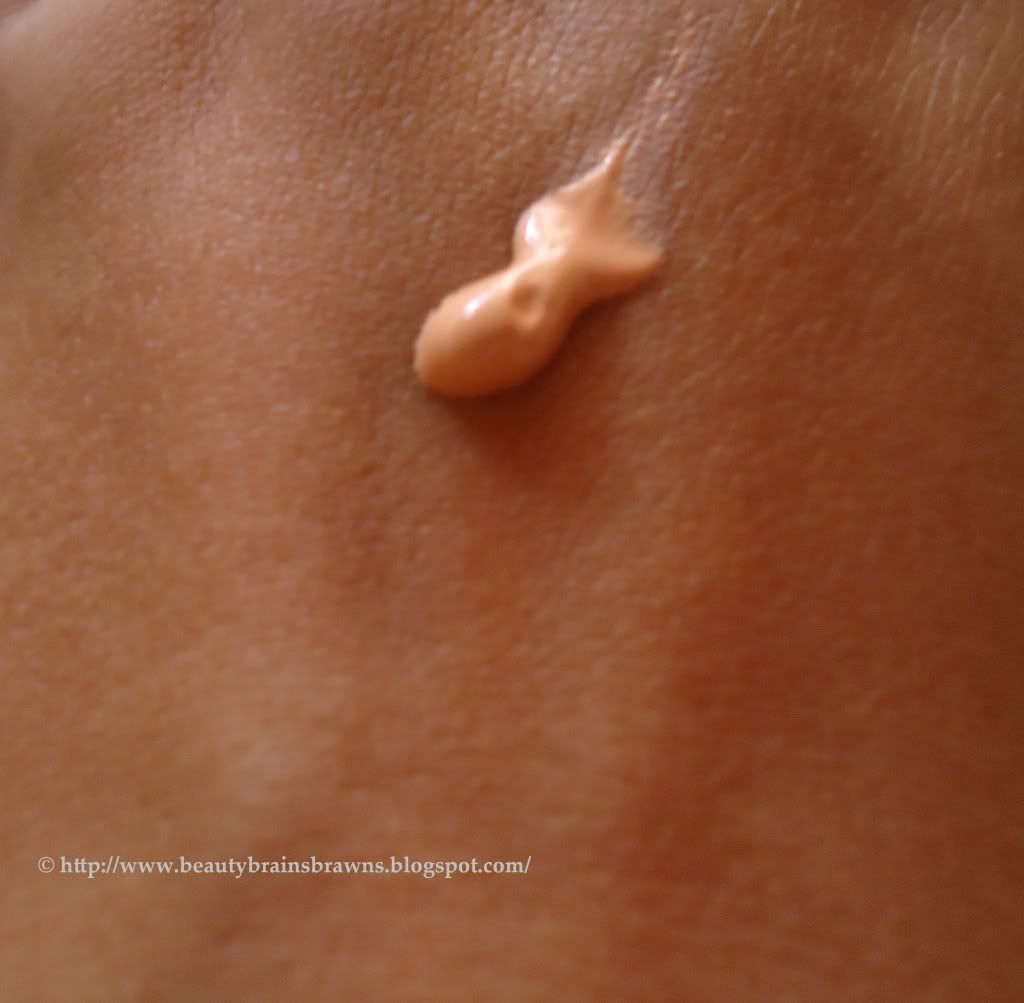 Unblended
Blended out
MY EXPERIENCE: As I am a die hard fan of my Pond's TM, this product had a tough competition to start with. I chose the shade Radiance, to be on the safe side, as it is the middle shade and there was lot of confusion going on about the shades. Maybelline BB Cream is a tinted moisturiser with pleasant fruity smell. At first when I used it I wasn't impressed at all, as it didn't blend easily on my dry skin during the cold weather and required a base, and the cream being a bit heavier than the Pond's TM it felt too much going on my skin. But, I found it got quite better in case of blending during the warmer months. But you need to blend it out properly. I had this embarassing moment once when I saw it creased on my upper eyelids after a few hours, as I might not have put effort to blend properly in a hurry. However, it melts away easily in the humidity. The only thing I liked in comparison ot to the Pond's TM is that, Maybelline BB Cream adds a healthy brightness to my face unlike the dewiness of the latter, which is quite a welcome change than to appear dewy in this humid weather. It doesn't give much coverage on spots, but evens out skintone nicely.
WHAT I LIKED:
Gives a nice healthy glow without any dewy effect.

Brightens and even out skintone.

It is quite moisturising on its own in this humid weather and that's all I can stand on my skin now.

Has a pleasant fruity smell.

Comes in an attractive tube packaging that dispenses controlled amount of the cream.

Pocket friendly in terms of cost.

Only a pea sized amount is required in each application. In the swatches above, that's the amount I require only for my face.
WHAT I DIDN'T LIKE:
Melts in humid weather and turns skin oily after few hours.

If you have very dry skin then you might need a base cream to blend properly.

Quantity given is too little for the price.
VERDICT: Somehow I love my Pond's TM a tad bit more than the Maybelline BB Cream, but then I am hearing
Pond's TM has stopped their supply in the market, so it's quite perfect timing for
Maybelline BB Cream to appear. If the case is true, then I might well stick with the
Maybelline BB Cream as this is my second best option until something better comes along!
RATINGS: 3.5 out of 5