Hey ya ladies, welcome back!
:-h
The Nor'westers have arrived here and finally we got some relief from the scorching heat, but it brought along the flu and sneeze bugs as companions and here I am down with slight fever for last two days! Ugghh!! :( But, feeling a little better now, hence thought of doing a post for you all.
Anyway, lets get started with today's product review and today the spotlight is on Motives® by Loren Ridinger's Lustrafy Mascara in shade Black Out, which I received long back but then forgot to use it and it was lying in my stash sealed for last few months until I opened it recently while organizing my stash. So here is my view on it after a few usages.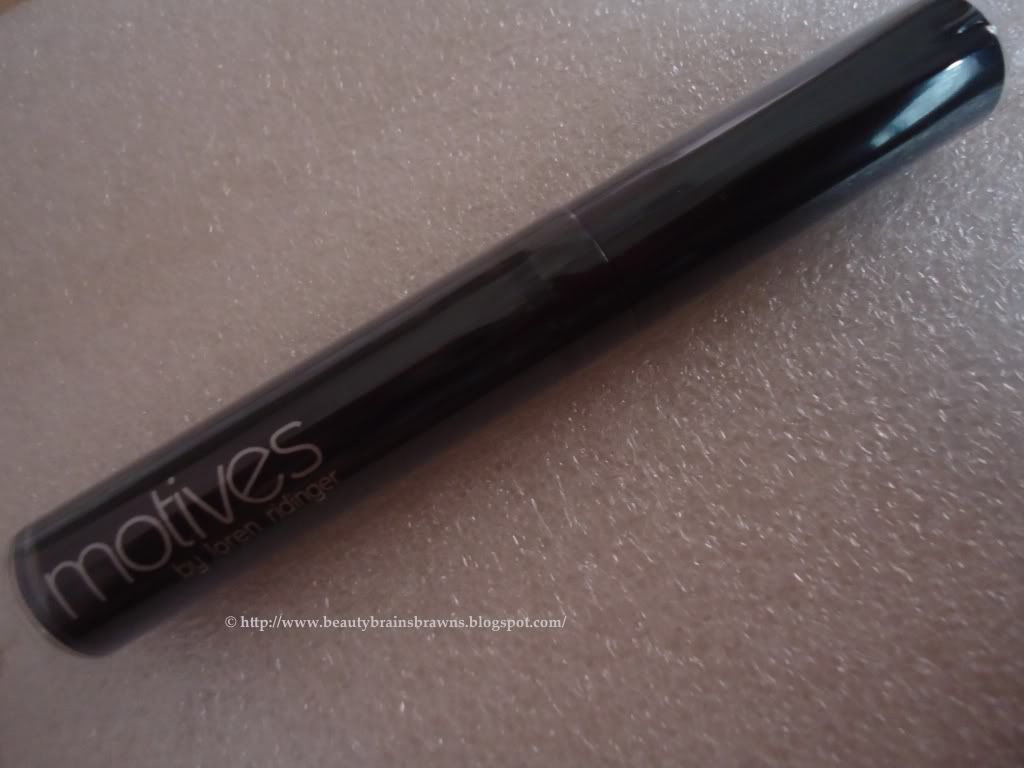 PRICE: $16.95
WHAT IT CLAIMS:
"
Primary Benefits of Motives® Lustrafy Mascara:
This exquisitely rich formula and oversized brush build thick, beautiful bodacious lashes with every swipe
Amazingly pulls up and curls lashes without having to use an eyelash curler, creating lashes so luscious everyone will think they are falsies
Non-comedogenic and hypoallergenic
Fortified with panthenol to lengthen and condition lashes
Creates smudge and flake-free, ultra glam catwalk lashes
What Makes Motives® Lustrafy Mascara Unique?
Intense lashes are a must with any look, day or night. Maximize the length and curl of your lashes with our smudge-free formula. The push up bra for your lashes, Motives Lustrafy Mascara lifts your lashes without the hassle of an eyelash curler. Lustrafy will give you incredible, eye-catching lashes with excellent definition and all day staying power."
SWATCH:
Bare Lashes
Two coats of mascara
MY EXPERIENCE: Well, as I told you that I have just started using the product. So when I opened the seal first time, I was disappointed to see the mascara so dried up. But, then I realised the consistency is actually very thick and gel like. On top of that, it has got a strong alcoholic smell and I thought the product must have expired, but I dared to use it anyway and thankfully, I didn't get any bad reaction. Motives® by Loren Ridinger's Lustrafy Mascara has a fat wand with volumizing bristles, that fails to add much volume but excels in adding length to my lashes. On two coats, my lashes look a bit long and thick but it doesn't provide much curl on its own as per the claims. Staying power is good and it doesn't make my lashes droopy or heavy. It dries up pretty fast on application so you should not waste time between two coats. But, I am not fond of it clumping my lashes together. It is not waterproof and I prefer it that way. But don't worry it isn't going to budge easily unless you actually try to remove it with water.
WHAT I LIKED:
The mascara is easy to use and dries up fast on application so you don't need to wait for long to proceed with other parts of your makeup.

It definitely adds length and a bit of volume to my lashes.

Doesn't budge unless one tries to remove it.

Available in two shades. Check here.
WHAT I DIDN'T LIKE:
Has got an alcoholic smell which I detest.

Clumps the lashes together, hence won't suit people with sparse lashes.

Availabilty in India is an issue.

Quite pricey.

VERDICT: Since mascaras don't have a long shelf life, I don't see the point of investing much on them no matter how wide known/hyped the brand is. You can try this if you are not on a budget.

RATINGS: 3.5 out of 5
**Product sent by PR for consideration but it doesn't influence my honest opinion! Read my disclaimer.