Hey sweethearts, say " Happy Birthday " to my little blog as it turns 1 year old when the clock strikes midnight!
I know it sounds so cliché, but I still can't imagine that it has been a year that I created this blog, and my first post went live by 2nd June, 2011 :D
This one year has been ecstatic, with all the accolades, support and love from you guys. With 200+ posts,150K + views and 400+ followers and 600+ fans, I am on cloud nine! Every word of encouragement from you has meant a lot to me!
So a big THANK YOU to all of you! :-*
Here is a piece of cake for you,
And not only this, but 4 exciting giveaways coming up your way. Let's' celebrate this whole day, with one giveaway up every few hours :D.
Here is a sneak peak of what is to come ;)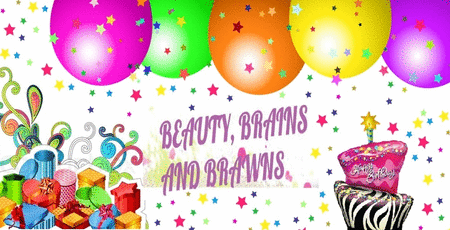 So stay tuned! ;)