What does fashion mean to you? Is it being on the current trend? Or creating some uniqueness out of your own? Oasap.com has a variety of options for both!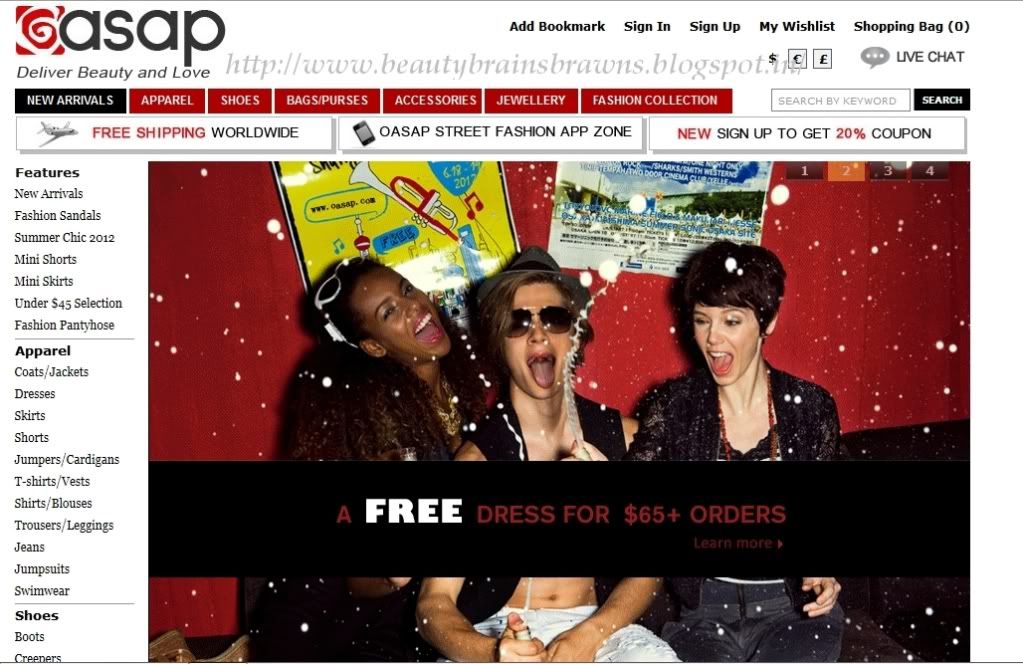 ABOUT:
Oasap is a global online store dedicated to high-street fashion by offering various kinds of women's apparel, bags, shoes, jewellery, accessories, etc. Oasap was founded in late 2011, however, has already had thousands of SKU by far. We keep updating products at a high rate every day.
Now we update more than 500 new products each week. Those products mentioned definitely belong to the latest fashion trend. Oasap's mission is to make you close to the planet's most cutting-edge fashion, no matter where you are or what class or age group you are in. Pursuing fashion is the right of every woman.
MY EXPERIENCE:
What do you do when you see an International shopping site with free international shipping with no min. purchase? *Jump with joy*! What do you do when you see mouthwatering boots at so affordable prices? *Die coz of happiness*!
What do you do when you see cutesy Korean fashion clothing? *sigh*!
When I saw this white blouse on the site, I immediately added it to the cart. The little lace detailing is so feminine and cute. It comes in one free size and it fits me well. Check out my OOTD (the first one ever on my blog) below!
Lace Chiffon Blouse from

Oasap.com

Jeans from Jealous 21

Bag, Shoes (not visible), Watch from New Market

Gold chain
It took a few days between confirmation of order and the shipment, and I received emails on the status of my order meanwhile. They didn't provide any tracking details, which I found a bit disadvantageous.
But the product came within the 10 days bracket as was mentioned in the confirmation mail of the shipment. I received it in 8 days! :D The product exactly matches as shown on the site and the quality is decent.
Overall, I am definitely looking forward to many more buys in the future. You must checkout the huge inventory of
Oasap.com and I am sure you will fall in love with it too! :D
**Received discount credits on the purchase but it doesn't influence my honest opinion! Read my disclaimer.