Summers leads to accumulation of dust, grime and sweat on skin. Add to that oiliness and it's perfect environment for a bunch of pimples/acnes to rear their head. It is important to wash our face frequently through out the day, to get rid of the dirt and oil before it causes any reaction to our skin. And a face wash ensures that skin is cleansed properly. Himalaya Herbals Purifying Neem Face Wash has been my go-to face wash ever since my high school days. And I thought of reviewing it for all of you,
PRICE:
Rs. 115.00
WHAT IT CLAIMS:
"Purifying Neem Face Wash is a soap-free herbal formulation that gently removes impurities and prevents pimples. Enriched with Neem and Turmeric.
Neem , well known for its antibacterial properties, helps in controlling acne and pimples, and their recurrence.

Further, when combined with Turmeric , it effectively eliminates acne-causing bacteria."
MY EXPERIENCE: Himalaya Herbals Purifying Neem Face Wash comes in a tube packaging with fliptop cap. the face wash is light green in color and of medium consistency. It has got a fresh, sweet herbal smell which I really like. Spreads and lathers decently, leaving a very cleansed feeling on skin without any drying or stretchy effect. It clarifies skin to certain extent, though it doesn't stop the occasional pimples on me. However, a friend of mine, who has severe acne problem, swears by this product as it helped to clarify her skin a lot and diminished the occurence of acne/pimples too and I have seen the results myself.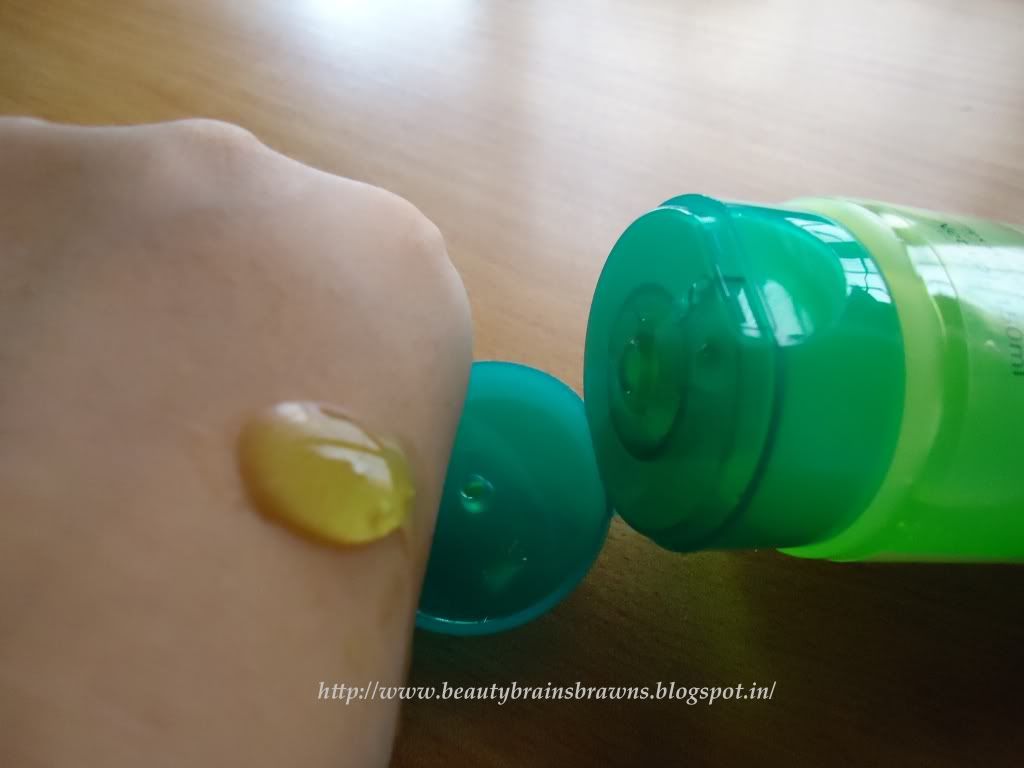 WHAT I LIKED:
It lathers decently and cleanses skin effectively without making it too dry/stretchy.

I am really fond of the sweet herbal smell and it has a relaxing effect on me.

Clarifies skin to a great extent. Though I won't say it stops pimples completely!

When I feel lazy (read: most of the times), it doubles up as a makeup (non-waterproof) cleanser for me and quite effective at that too.

Economical and comes in variable sizes to suit your pocket.
WHAT I DIDN'T LIKE:
I can't think of any. Maybe the fact, that it doesn't lather huge like other soapy products, I use a bit extra amount of product and it finishes up quickly!

VERDICT: If I ever get to choose only one face wash, this would be it. It is pocket friendly and effective as per it's claims (mostly). Do let me know if you have tried this one!
RATINGS: 4.75 out of 5