Hola ladies! Today I am going to review another face wash which is a recent add to my stash. It is the Garnier Pure Active Pore Unclogging Wash. I have been using it twice daily for almost a week and I thought of sharing my views on the product.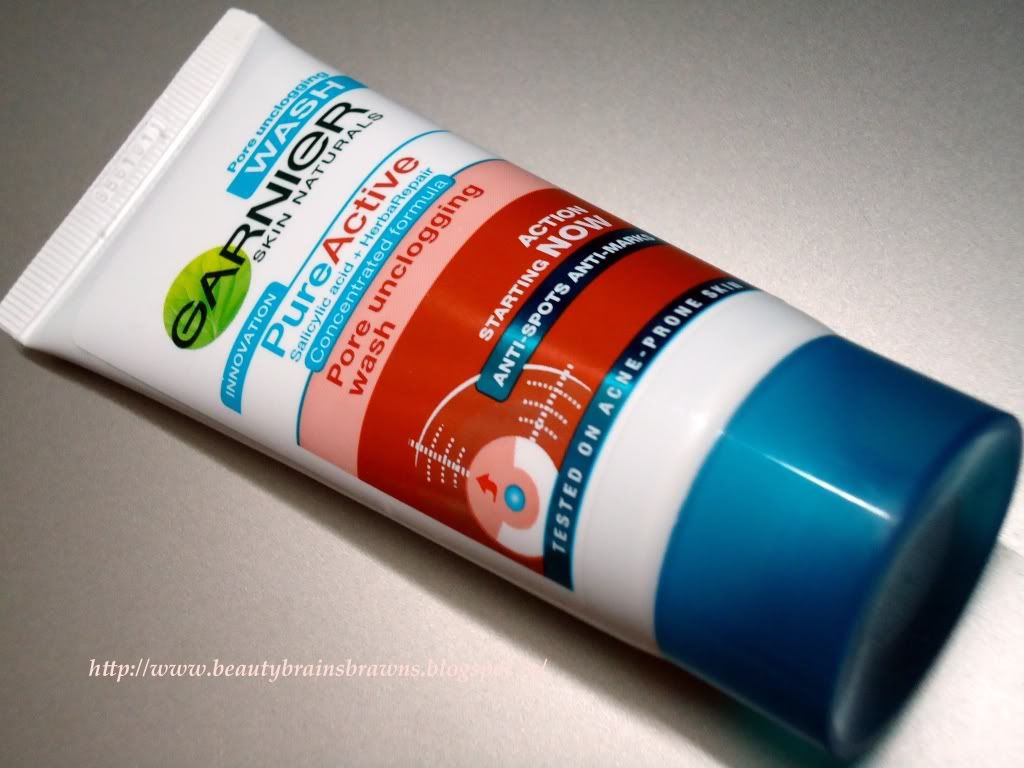 WHAT IT CLAIMS:
"The new Garnier Pure Active pore unclogging wash deeply purifies pores and removes inlayed impurities and prevents formation of imperfection marks to give a perfect skin result.
Its refreshing formula delivers a double anti- spots & anti marks action:
Enriched with an excellent exfoliating ingredient, it deeply purifies pores.
Enriched with a natural regenerating active, it prevents the formation of imperfection marks. "
MY EXPERIENCE: Garnier Pure Active Pore Unclogging Wash is a pale blue face wash with liquid like consistency. It lathers easily and washes without leaving any residue. It has got a minty smell and it gives a cool, refreshed, cleansed skin hence I feel its a perfect facewash for the summers. However, I wish that the cool feeling lasted longer. Now the biggest con for me is the packaging. The screw-top cap packaging isn't travel friendly at all. As the face wash consistency is runny, it tends to leak from the tube no matter how tight you shut the cap. Moreover, a lot of product gets wasted by accumulating in the cap if one keeps it inverted. Also, in the first few tries, I poured a lot more product than necessary.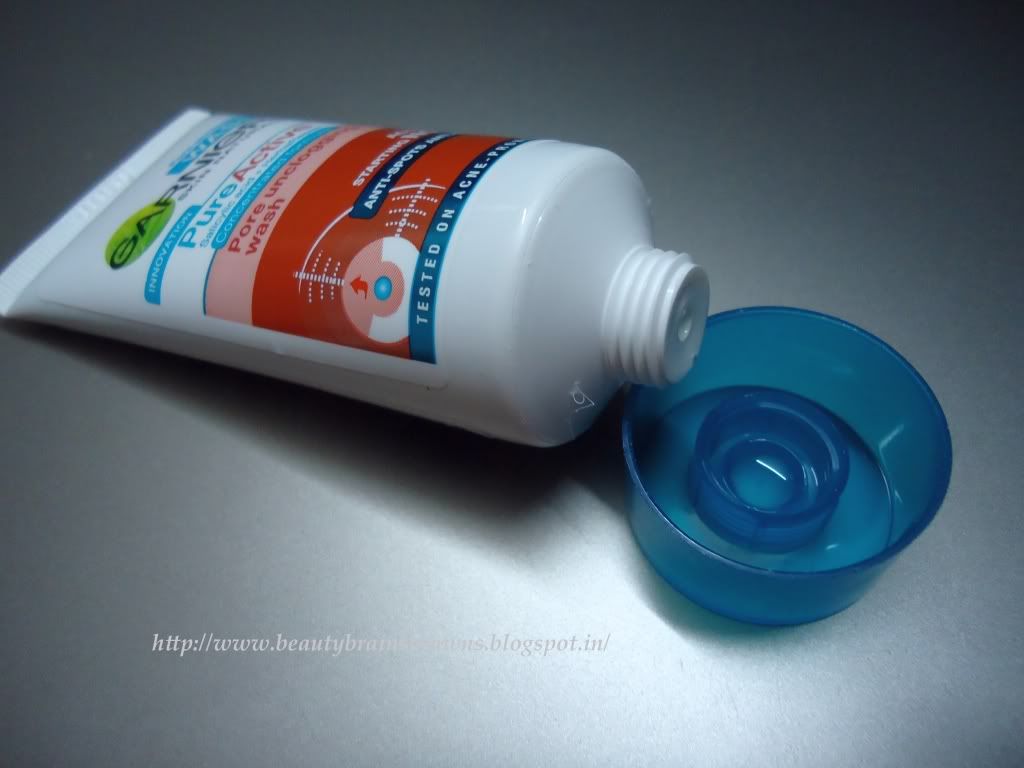 As for the claims, it is not totally anti-acne, as I still got an acne, two days after using it, but this product is not the cause, as I get one/two acne every month during PMS. I think it works slightly as per the anti-marks claims as skin looks more clear and the spots are visibly lightened (but not completely gone). In a gist,
WHAT I LIKED:
It lathers really well and cleanses skin effectively.

As you might already know, I dig minty flavours and smell. So I really like this product.

Love the cool, minty feeling on skin.

Helps to lighten acne spots to some extent.

Pocket friendly and comes in variable quantity to suit everyone's needs.
WHAT I DIDN'T LIKE:
The packaging is not tavel friendly and the product tends to leak.

This won't stop the occurence of acne.

VERDICT: Had the packaging been leakproof it would have scored more brownie points. All in all it's a really nice facewash esp. for summers as it leaves skin feeling refreshed and squeaky clean without overdrying it! Might not suit extremely dry skin in winters.
RATINGS: 4 out of 5
**Product sent by PR for consideration but it doesn't influence my honest opinion! Read my disclaimer.