Hola ladies! I am back with a makeup product review, after eons it seems. Yes I know I am so late reviewing this palette. I was trying to test it and put it to proper use and try out some looks. And now I am here with my review. I got this from b2nshop.com. (Read my experience here).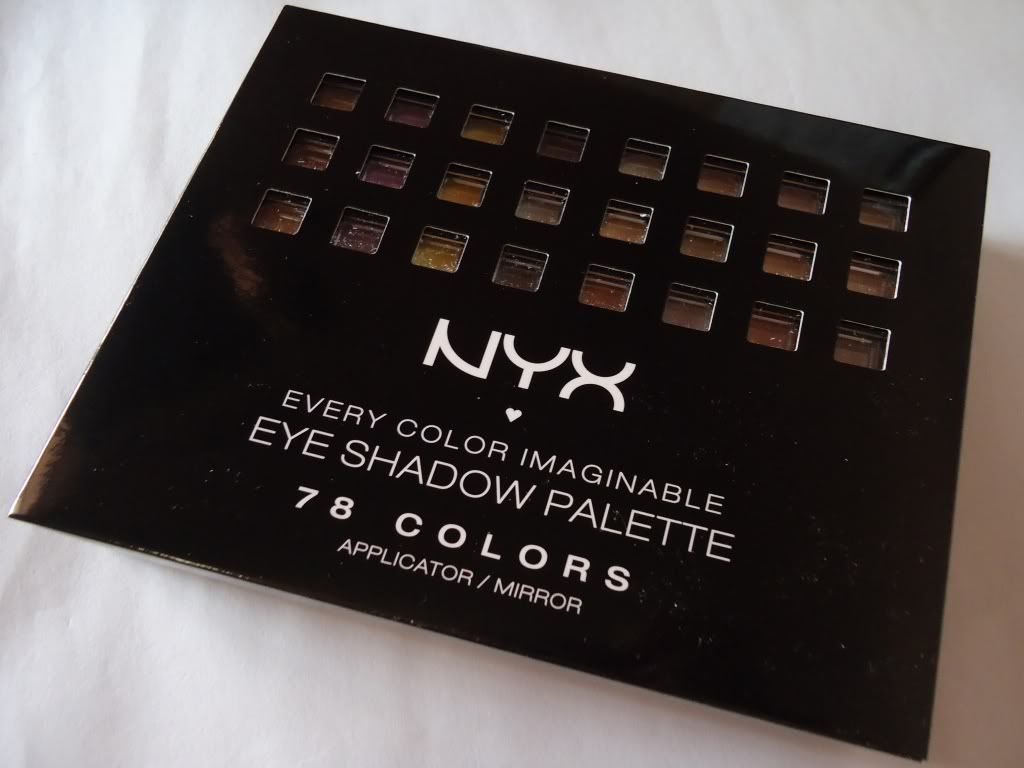 PRICE: $25.00
QUANTITY: 88.80 g. (Contains 6 large pots of daily eye shadow shades,68 shades of small eye shadows, 4 face powders, 8 applicator sponges, 1 mirror.)
MY EXPERIENCE:
NYX has become a favourite brand among many beauty blogger since we get so many options at such affordable prices (though not so affordable in India :P). I was so excited when I got this palette, as it had almost all the imaginable colors and all of them are pretty much wearable. Now the shades are a mix of pearly, matte and shimmery finish. Pigmentation is good for darker colors while the lighter shades needs more than 2 swipes for the color to show up.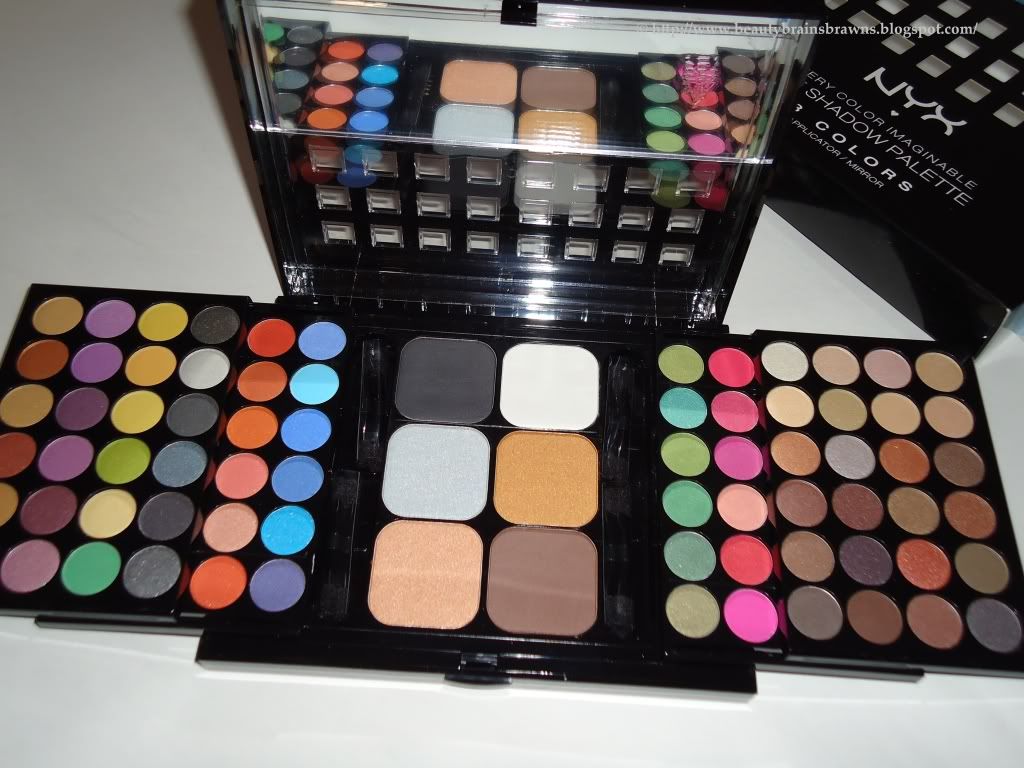 Also, the lighter shades tends to fade away slightly under humid conditions after few hours.Otherwise they do last long on the lids, though my lids remain pretty much dry unless it is too humid. I wish there were some brighter matte shades of yellow, blue and green. All I could see in there are pinks, purples, oranges, browns and black. :P Comparing the prices with other eyeshadow palattes, this is definitely pricier, but I heard the quality is much better than those palettes from other beauty bloggers. It gets removed easily with water, though that might be a con in the monsoons!
WHAT I LIKED:
78 lovely colors in one palette.

Mix of shimmery, pearly and matte shades.

Almost all the shades are wearable.

Pigmentation and quality are decent being a palette.

It comes with a huge mirror, and the packaging is compact and would be travel friendly.

No powdery or gritty feel with any of the shades.

The package arrived safely without any broken shadows. I ordered it from

b2nshop.com.
WHAT I DIDN'T LIKE:
I wish there were more variants of yellows, blues and greens. Then I would have called it a complete palette.

Shades from the same color family (esp. in the pink and orange range) are not distinguishable when blended on eyes.

It isn't water resistant.

The lighter shades tends to fade away in humid conditions.

VERDICT: All in all I loved this palette. Though I wish there were a bit more variety in colors instead of so many orange shades :P.
RATINGS: 3.75 out of 5