Hey friends! Hope you are having a great weekend! :D
I have been thinking about to start this section for a while and now I am here with an idea! As a beauty blogger, I understand it takes a lot of hardwork and time to get focus and to make others hear you too, when you start out as a newbie in this beauty blogosphere! I myself get many requests to follow back new blogs every other day (spamming comments are a bit annoying though ;) :P ) ! But when I visit them back, many a times I do find they are definitely worth a read!
So I thought why not create a small space for all the newbie bloggers here on BEAUTY, BRAINS AND BRAWNS! :D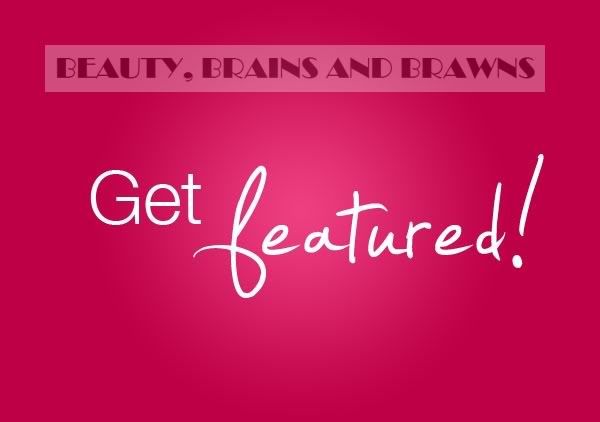 This would be a Sunday feature on my blog and let's call it, " Sunday Peek: yourblogname ". Each Sunday, one newbie blogger would get focus through a dedicated blog post on B.B.B and a permanent link back on this post!
Now let's come to a few guidelines, on who would get featured on B.B.B!
Your blog must be less than 1

year, with

atleast 8-10 posts.
You must follow my blog i.e. B.B.B through GFC.

Grab B.B.B feature blog button on your blog's sidebar.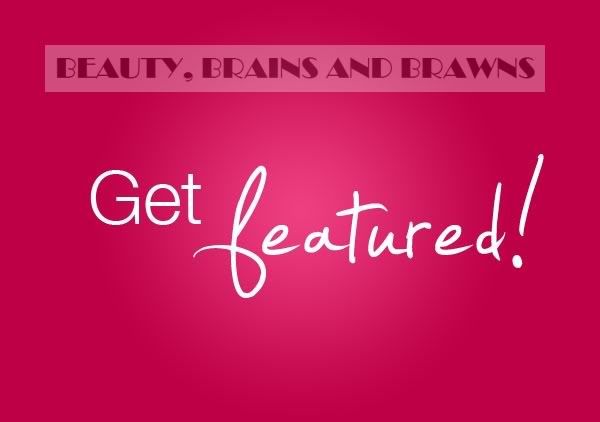 This feature is not restricted to any specific country, and open to newbie blogs from all over the world.
This feature is open for beauty/fashion/DIY/craft/cooking/health/women-related-issues newbie blogs.
(Optional) You can do a reciprocal post on your blog about your feature.
How to get featured?
Send me an email at

beautybrainsbrawns@gmail.com

with the subject line " Get featured on B.B.B ", in the following format.
Blog Name:

Blog URL:

Your name/alias name used on blog:

An introduction to your blog. You can send the "About" section or the first blog post of your blog, to include in this space, along with a few lines about yourself !

One image to support your post. (It could be either your personal picture or your blog's icon/pic.)
I would like to request my lovely readers to encourage all the newbie bloggers, like they did for my blog! :)
FEATURED BLOGGERS:
Meet Dr. Reshma
from Ray Connect.
Meet Dee from Pout Pretty.
Meet Prachi from
Luminousha Beauty Blog

.
Meet Smita from
smitazzworld
Meet Ritu from
The Indian Beauty Blog
Meet Apoorva from

Get..Set..Blush!!
Meet Nivedita from
Indian Belle.
Meet Preetha from Indian Beauty Journal.
Meet Preethi from Pink N Purple.
Meet Niesha from Indian Beauty Forever.
Meet Aliya from SheToday.
Meet
Aparajita

from
Colors of My Life.
Meet
Anupama

from
Get Beautilicious.
Meet Punam from

Be Beautiful with Punam.
Meet Radha from

Indian Vanity.
Meet
Fleur Xavier and Nethra Raghuraman from
little

red

tote.
Meet Samantha from
☻✿✪ The Art ♥f Life ✪✿☻
Meet JC from
Of Pretty Things
Get your blog name here ;
)