I just received something in the mail and I wasn't even expecting it! :D The awesome PR people at Parachute Advansed Body Lotion has sent the latest Summer Fresh version of their Body Lotion to try out! Now I generally don't do any pre-post on PR products as such, then why I am telling you this? Because no other brand has ever been seen to send PR products in such a gorgeous package. The PR people at Parachute Advansed Body Lotion do it the BEST! I still haven't tried out the lotion but would soon test it and review it for you all. For now drool on the pictures of the beautiful package!
The wooden box is so lovely. Perfect for storing beauty products and jewelry/trinkets!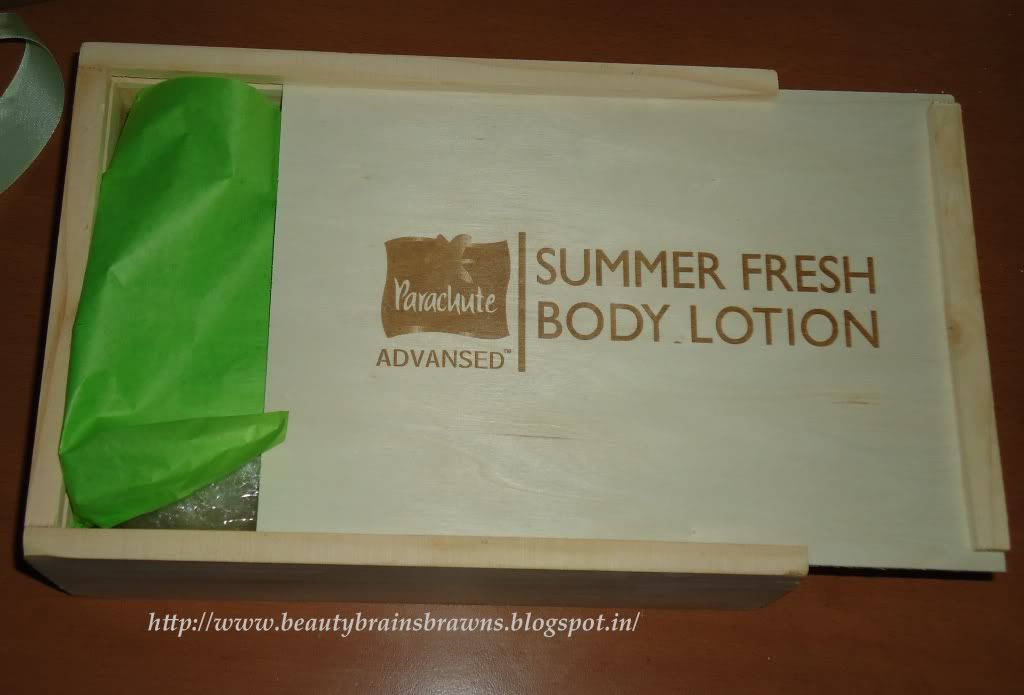 And loved their style of sending scented candles and mint candies, like they did the last time, along with a pamphlet with the details of the product prices.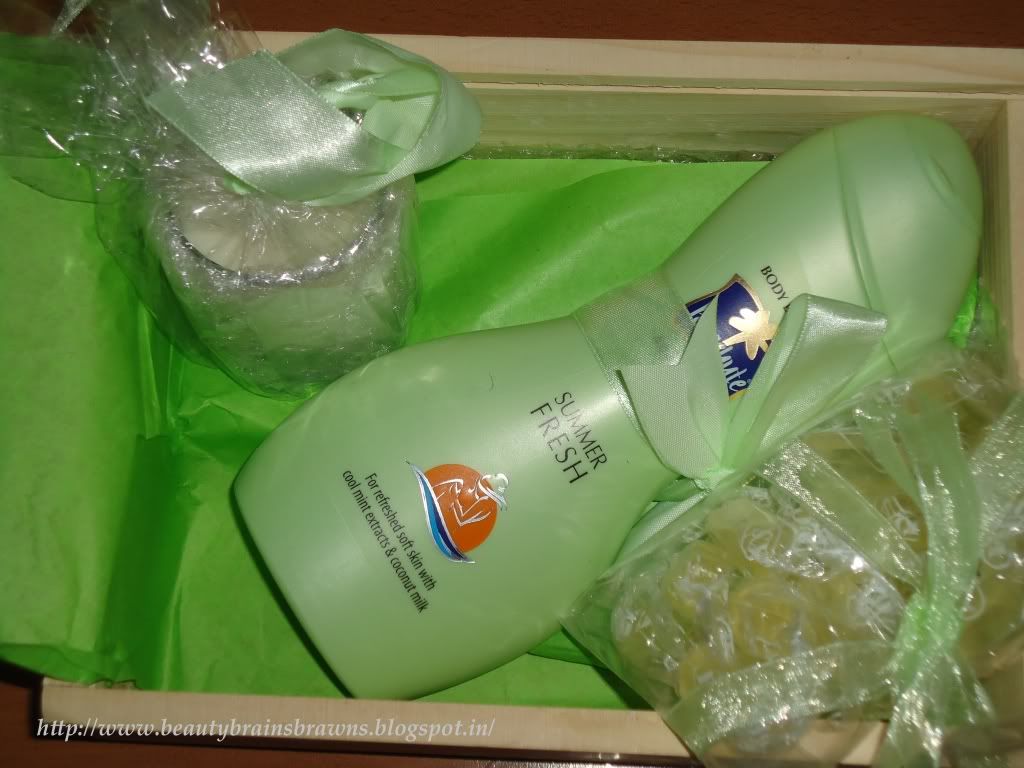 I would be back soon with the review on the product!