There are some cravings, that you can never ignore. Just like I was thirsting for a glitter polish for so long
(within my budget)
. And when I got my hands on the NYX Girls Nail Polish in Spot Light it was almost equivalent to winning a trophy :P (exaggarated). Anyhoo, today I am here with the review of the NYX Girls Nail Polish in Spot Light.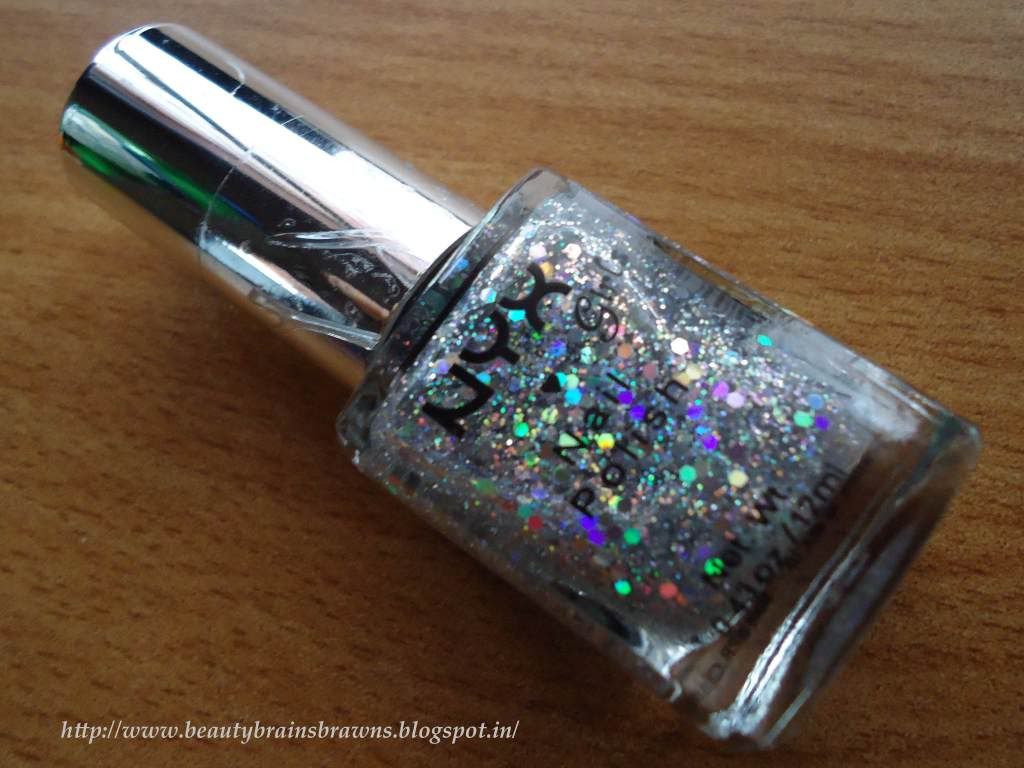 PRICE:
Rs.

275.00 (Got it on a discount at

Rs.

206.00 on StyleCraze)
QUANTITY: 12ml
MY EXPERIENCE:
It comprises of holographic sparkles and larger holographic hexagonal glitter pieces on a clear base. I prefer to wear glitter polishes over a base polish or base coat. It stays put until you try to remove it off. But, if your base polish peels faster, then you can't blame this for that. Since it consists of chunky glitters, the surface feels uneven and hence it requires multiple layers of topcoat. So it takes longer to set and get dry.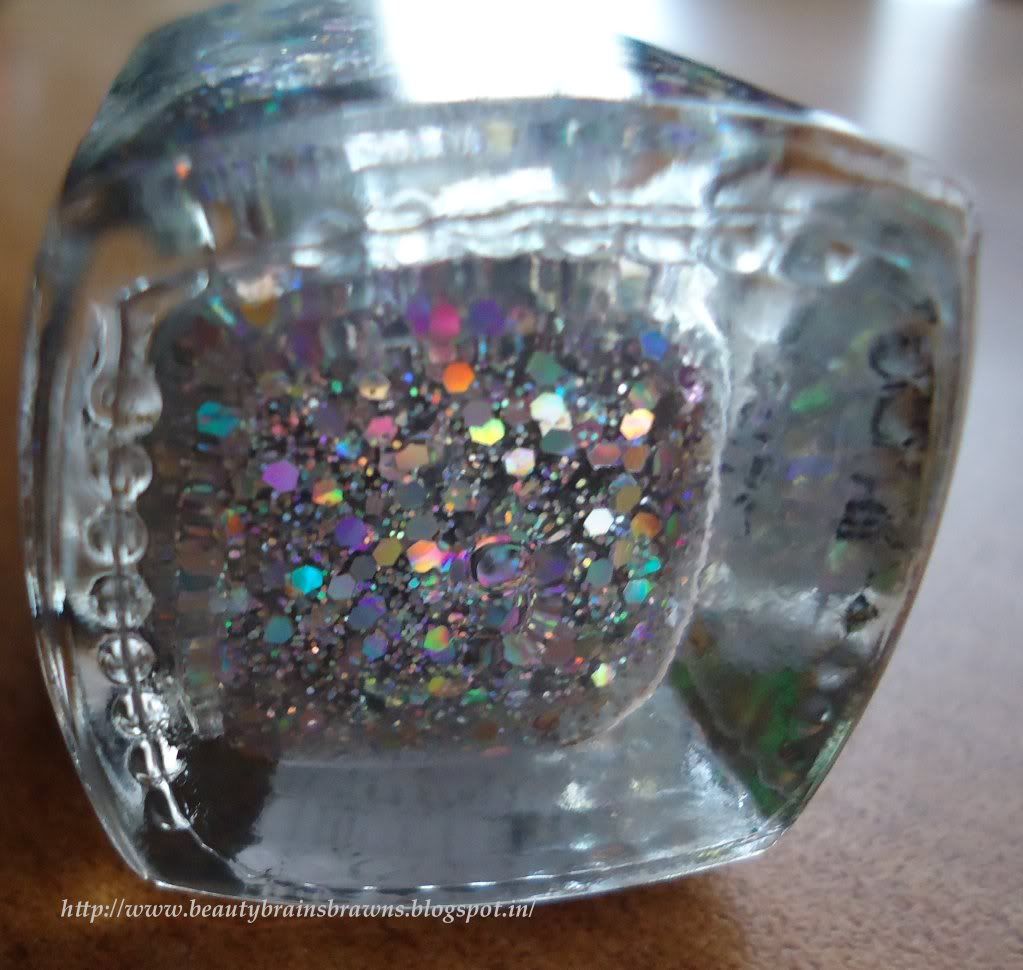 I didn't face any problem with removal of the glitters with my Hiphop Skin Care Instant Nail Polish Remover Wipes, other than the fact that it took a little bit more time to get removed. I would suggest, not to layer the glitters more than 3 coats, else it might peel if it becomes too thick. However, I don't mind any of the setbacks, as
NYX Girls Nail Polish in Spot Light is total AWESOMENESS in a bottle. :D
Check out another one here.
WHAT I LIKED:
Aptly named as spotlight. The chunky glitter particles reflects beautifully under different lights.

The holo glitter reflects rainbow colors when viewed from different angles and would go with any base color of your choice.

The glitter particles are evenly spread and each coat provides good amount of glitter.

I didn't face much problem with the removal of the glitters.

Affordable and economic since you get 12ml of the NP.
WHAT I DIDN'T LIKE:
Feels rough on the nails and requires multiples coats of topcoat.

The NP gets thick in the bottle mouth and I hope it doesn't dry up in the bottle any soon.
VERDICT:
If you love glitters NP, then you have to check out this one. Holographic glitters at such price are hardly ever available in India. I totally love this. :D
RATINGS: 4 out of 5