Hey ya ladies! Recently, one particular skin care product is generating quite a buzz, as it addresses both the time-crunch we all face while getting ready in the morning and our desire for flawless skin. BB Creams, which has been the beauty secret of
Korean
women for so long, is starting to gain momentum here in
India! Sadly, most of us cannot get our hands on the authentic Korean BB creams here, but there is hope for us, as many cosmetic brands in India are launching their own versions of BB creams! Now the question is how many of them act like an actual BB cream?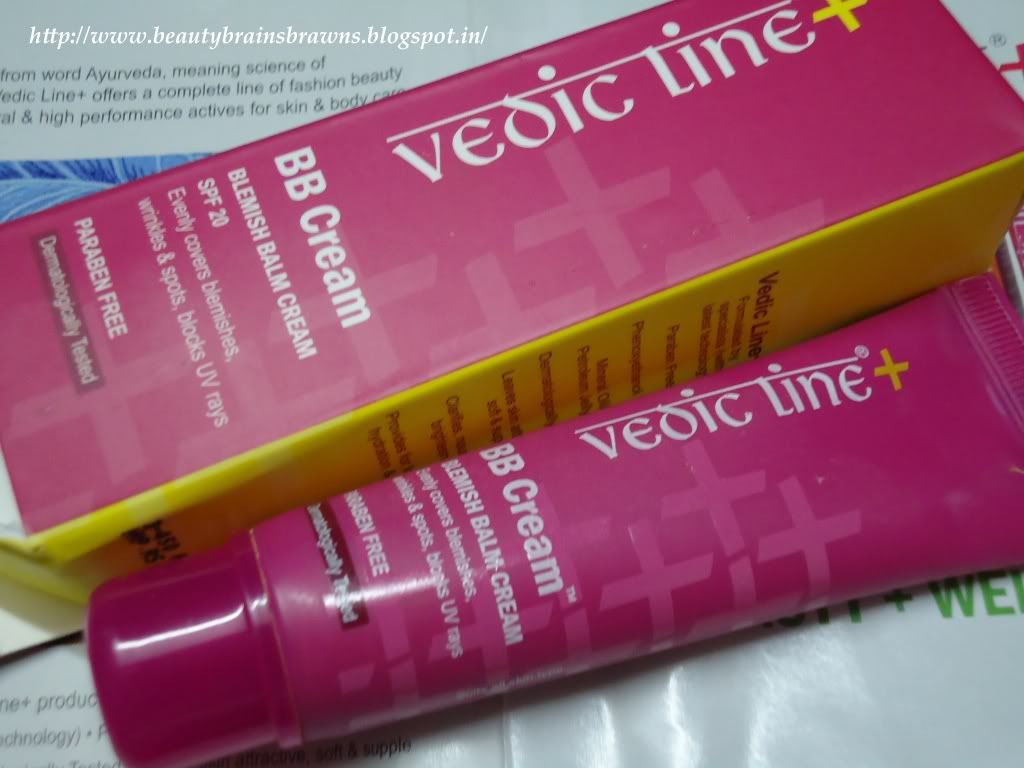 I got a chance to try out the newly launched BB cream from Vedic Line+ range. It sure created an uproar in the beauty blog world as it was the first BB cream to call itself a Blemish Balm and not some other long form of the abbreviation! :P Let's see how much it works like one!
PRICE: Rs. 250
QUANTITY: 30 ml

WHAT IT CLAIMS: "Vedic Line BB Blemish Balm Cream serves as foundation or primer for application of make-up. Does not come off easily by sweat or sebum. Protects for upto 12 hours unless washed off with soap."


SWATCH: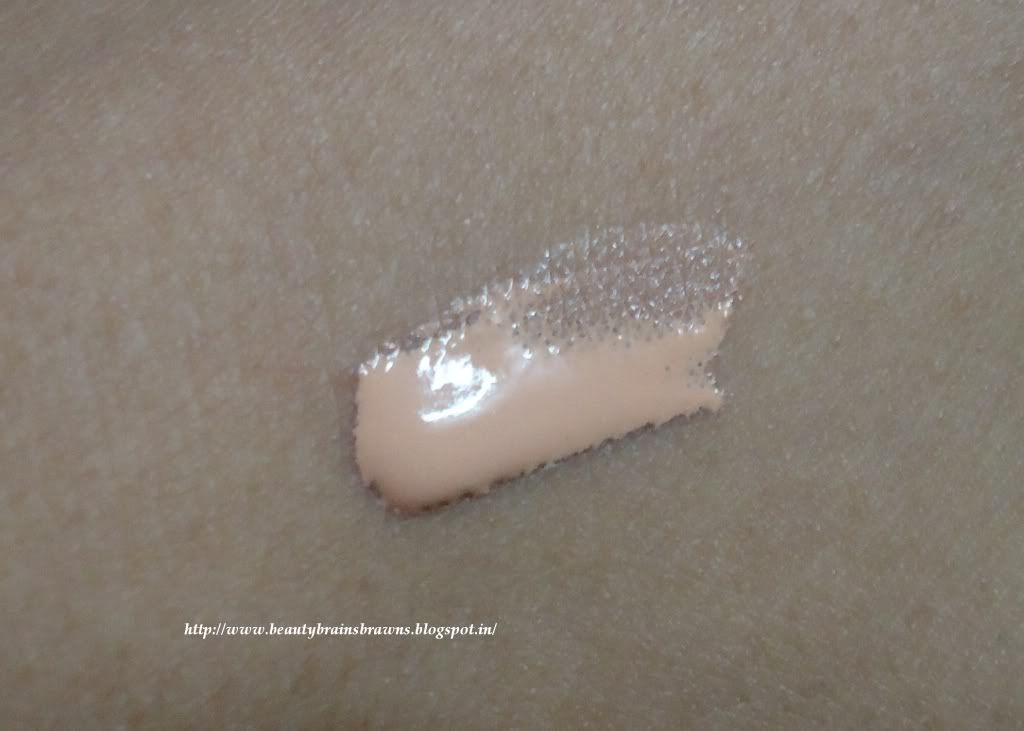 MY EXPERIENCE: When I first opened the package, the pink tube packaging immediately caught my attention. It's so pinky-pinky, girly-girly, and yet not tacky at all! The Vedic Line+ BB Cream comes in one shade, and is of thin consistency, with a light floral smell. Need only a tiny blob to blend it on the whole face and neck and it gets absorbed instantly though requires a bit extra effort in blending. My first two reactions, it doesn't provide much coverage, and it starts/aggravates my facial sweating esp. along my hairline and upperlip area, in this hot weather! It did add a subtle glow and that stayed throughout the whole day even when half of it came off with all that sweat and it kept oiliness at bay on my combination skin for few hours.
WHAT I LIKED:
Doesn't feel heavy on skin.

Gives a subtle glow on face that lasts almost whole day.

Comes in a handy tube packaging and the pink color is adorable.

The product is paraben free.

Contains SPF 20.

Keeps oiliness at bay on my combination skin for 4-5hours!

The price is comparable to other TMs and BB creams available in the local market.
WHAT I DIDN'T LIKE:
It aggravates my facial sweating near my hairline and lip area as soon as I apply it.

Doesn't provide any coverage as such, unlike a BB cream.

Available in only one shade, but since it is so light in texture, I think it would blend with all skin tones.
Doesn't heal acne,wrinkles or lines as a BB cream supposed to do!

VERDICT:
I guess this would be more suitable to wear in cooler weather. I don't think it would work for the oily skinned or combination skinned ladies in this hot weather. As per the claims of an actual BB cream, this doesn't match up to them. However, those who like very light makeup coverage can give this a try!
RATINGS: 3.5 out of 5
**Product sent by PR for consideration but it doesn't influence my honest opinion! Read my disclaimer.