Hi there! I am Arpita and I am back with another review about Jovees-Jojoba & Wheat Germ Face Scrub.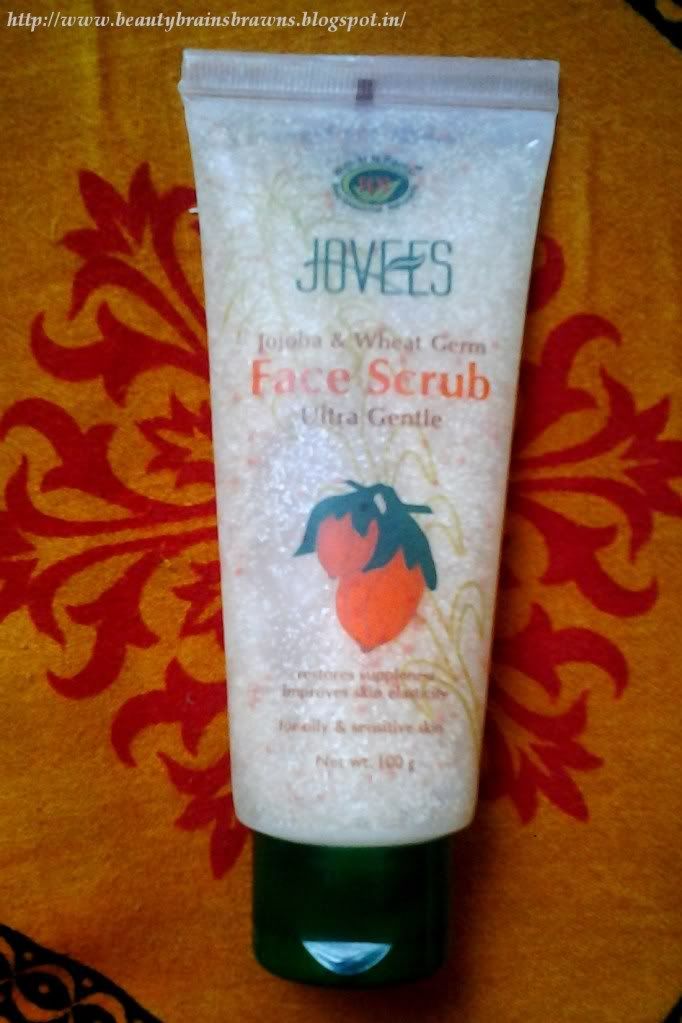 Packaging-
Green flip top Cap.
Product claims- Oily and sensitive skin needs special cleansing. This gentle scrub contains fine jojoba beads and wheat germ oil along with other botanical nutrients that cleans the skin, removes excessive oil and dull skin cells without rupturing the skin. It also helps to improve skin elasticity and suppleness.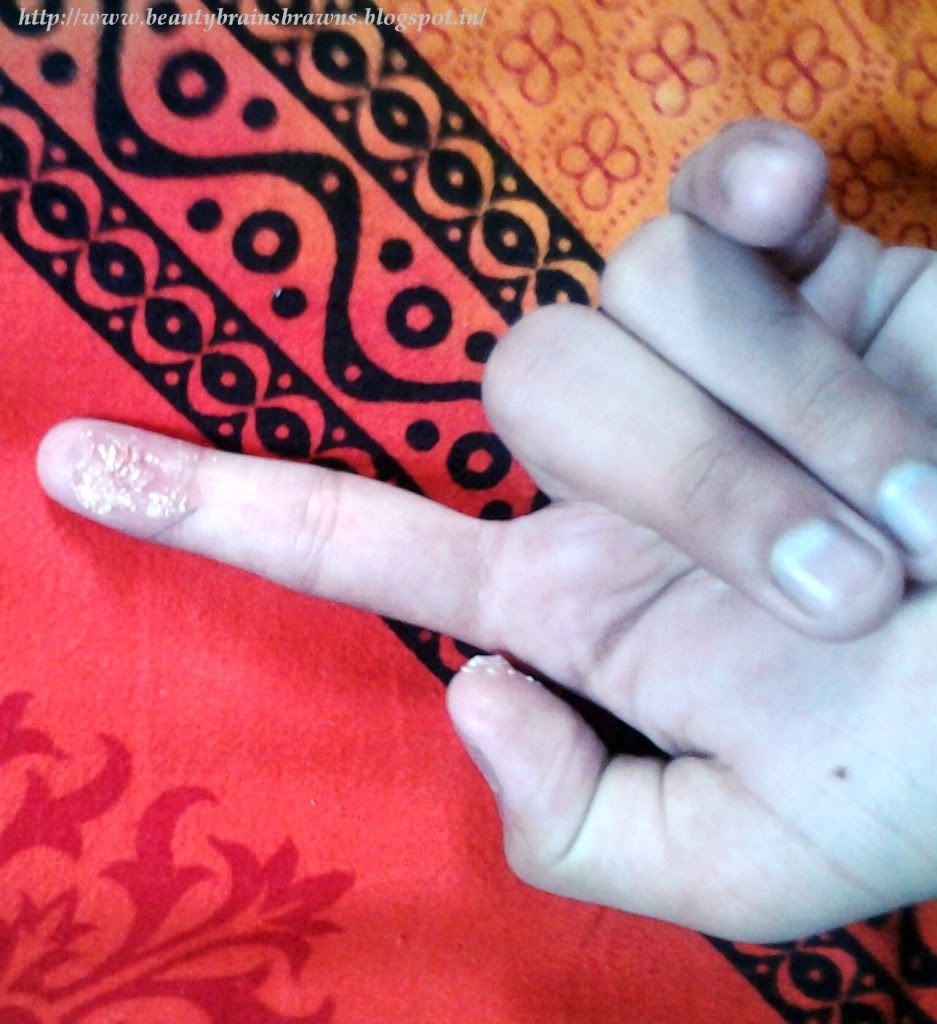 How to use- Moisten face and neck. Apply Jojoba & Wheat germ Scrub all over face and neck. Massage gently with finger tips for 2-3 minutes using light circular strokes. Rinse thoroughly and pat dry. Follow with Jovees Aloe Vera Moisturising Lotion.
Shelf Life- Best use before 3 years from the date of mfg.
Price- Rs. 170 for 100g
Jovees Customer care Email- support@Jovees.com
My take on Jovees-Jojoba & Wheat Germ Face Scrub-
I have really sensitive and oily skin. The word Ultra Gentle written on this scrub caught my attention and I was sold at it! I went home and tried is as soon as I reached there :P The scrub has medium sized scrub particles and other orange colored beads that dissolve as soon as you touch them! The fragrance is like clean and clear face wash. I used the scrub and my face was smooth and with a slight glow. I think it dries out skin a bit and so Don't forget to apply moisturizer after it. Also I felt that the scrub particles are way too gentle to actually scrub away the built up dead cells. It does not foam at all.
Pros-
✔ Has jojoba and wheat germ, neem extracts and date as active ingredients.
✔ Made for oily to sensitive skin.
Cons-
✘Why only active ingredients are mentioned?
✘Scrub particles are way too gentle.
✘It says it restores suppleness and improves skin elasticity but I did not see any such major difference.
Final verdict-
It is an okay type scrub, nothing major. You may want to try it as it is not that bad as well but average.
Rating-
Bye…see you in my next review. Take care!
P.S. The hand in the picture is of my son's and not mine. I used him to hold the scrub and myself took the pictures :P